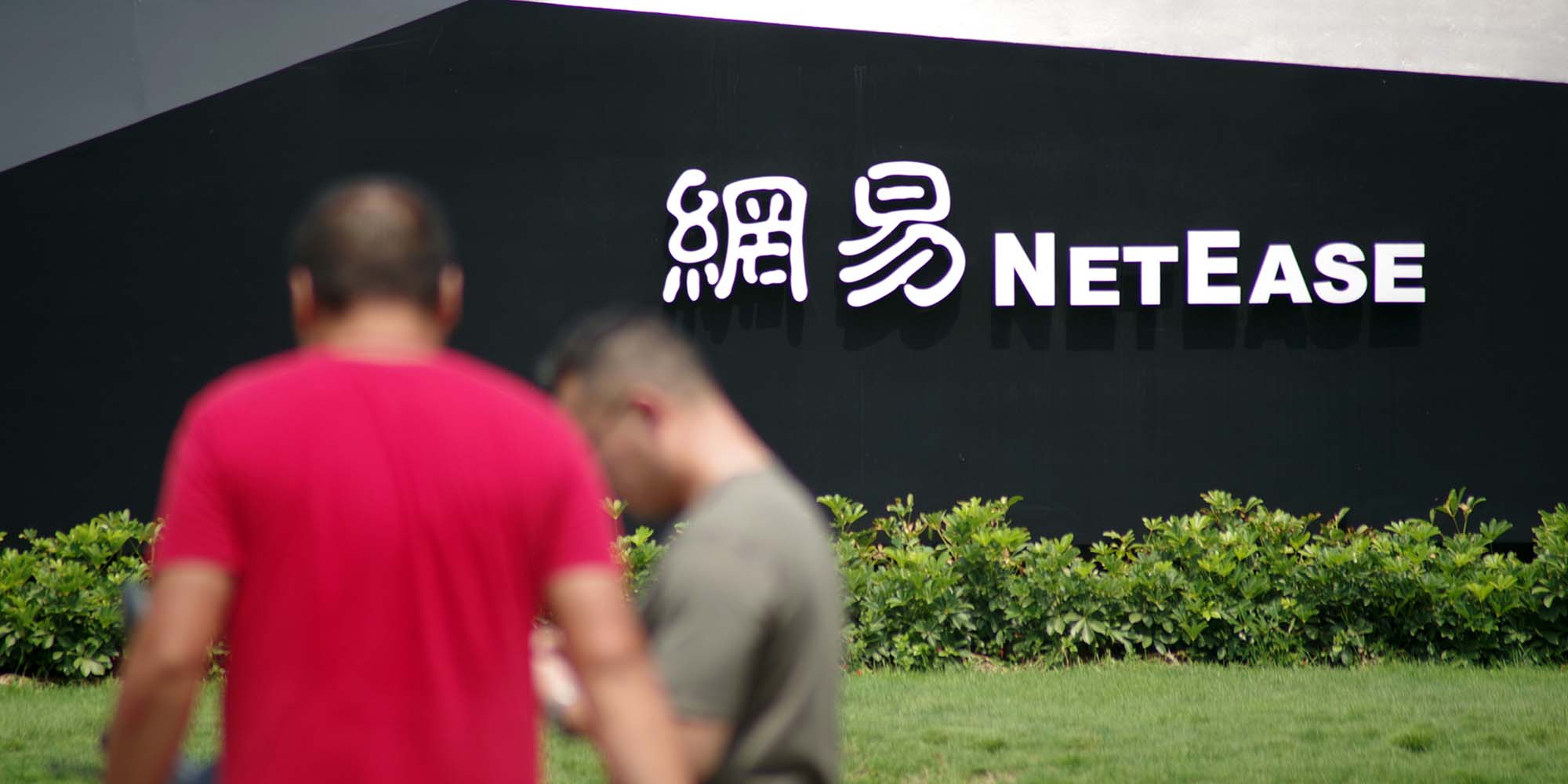 NEWS
Tech Giant NetEase Apologizes for Sick Employee's 'Mistreatment'
The game developer, who was diagnosed with a life-threatening heart condition earlier this year, says his boss tried to force him to resign so the company wouldn't have to pay him a severance package.
Update: On Nov. 29, NetEase said it had reached an undisclosed settlement with the employee accusing his supervisor at the company of forcing him to resign. In the same statement, NetEase added that it had "punished" five staff members for pressuring the sick employee to leave and promised to introduce reforms aimed at preventing such incidents in the future.
One of China's largest tech companies apologized Monday for "inappropriate actions" in handling the case of a sick employee who claims he was unjustly terminated.
The employee, surnamed Li, had been working as a game developer at NetEase — one of the world's top players in mobile gaming — for five years before he was fired in September. In a WeChat post Saturday, Li said his supervisor gave him a D grade for his supposedly mediocre performance. The unexpected evaluation came a few months after Li was diagnosed in January with dilated cardiomyopathy — a condition in which the heart's left ventricle is enlarged or weakened, requiring a transplant.
"I was very confused at the time," Li wrote. "The acting supervisor would always assign me important jobs, and performance-wise I always ranked second on the team after him."
According to Li, he informed his supervisor shortly after the diagnosis that his heart "had a problem." But NetEase later claimed in an internal memo to be unaware of Li's condition until May — two months after the performance review, and around the time he was applying for three months' sick leave.
Li had not responded to Sixth Tone's interview request by time of publication Wednesday evening.
NetEase, which is headquartered in the eastern Chinese city of Hangzhou and listed on the Nasdaq Stock Market, clarified in its apology Monday that the performance review Li referenced was based on "quantity of work, without reflecting quality of work." The company said it stood by Li's poor evaluation but admitted that the supervisor had not "fulfilled his duty" in understanding the gravity of Li's medical condition.
When Li confronted his supervisor in March about what he felt was an unfair evaluation, however, he said he was asked to pack up and leave within a month. His refusal to resign precipitated several rounds of meetings with managers and human resource staff, who allegedly attempted to dissuade Li from claiming a severance package. According to Li, they said pursuing that path might "affect the subsequent job-hunting process."
Under Chinese law, employers are required to provide severance packages based on the number of years the terminated staff member was with the company — in Li's case, five.
After reaching out to his colleagues, Li said he realized he wasn't the only employee NetEase had tried to dismiss without severance. So he began collecting evidence in the form of chat screenshots and audio recordings, while continuing to show up for work despite his supervisor's repeated requests that he leave.
In one screenshot Li included with his WeChat post, an HR staff member reminds him that he must use up his remaining vacation days. And in a surreptitious audio recording, a high-ranking employee can be heard delivering what some might interpret as a threat, warning Li that the matter would be "handled by security" if he refused to resign. When Li responded by asking what his dismissal could possibly have to do with security, his superior responds by saying, "I don't know, let's just call it speculation."
A few months later, following another failed negotiation, Li said several security guards showed up at his desk on Sept. 9, took apart his computer, and searched his belongings before forcing him to leave the premises.
NetEase conceded in its statement that the "relevant staff" had been "rough" and "unreasonable," taking "inappropriate action." In the internal memo, NetEase said Li and the security personnel had not "come into conflict" and that there had been "no physical contact" that day.
Li finally received his severance pay on Sept. 19, two days after filing a labor arbitration suit against his employer. According to the internal memo, he filed a second labor arbitration suit on Nov. 13, claiming an additional 600,000 yuan ($85,000) in damages. The case has been accepted by Hangzhou's labor arbitration court and will be heard next month, the memo said.
NetEase has reportedly been laying off staff — including around 10% of its gaming division — since last year, according to a July article by a financial news magazine under domestic outlet Caijing.
Editor: David Paulk.
(Header image: The NetEase logo is seen in front of the company's office building in Beijing's Zhongguancun Science Park, Aug. 7, 2019. VCG)