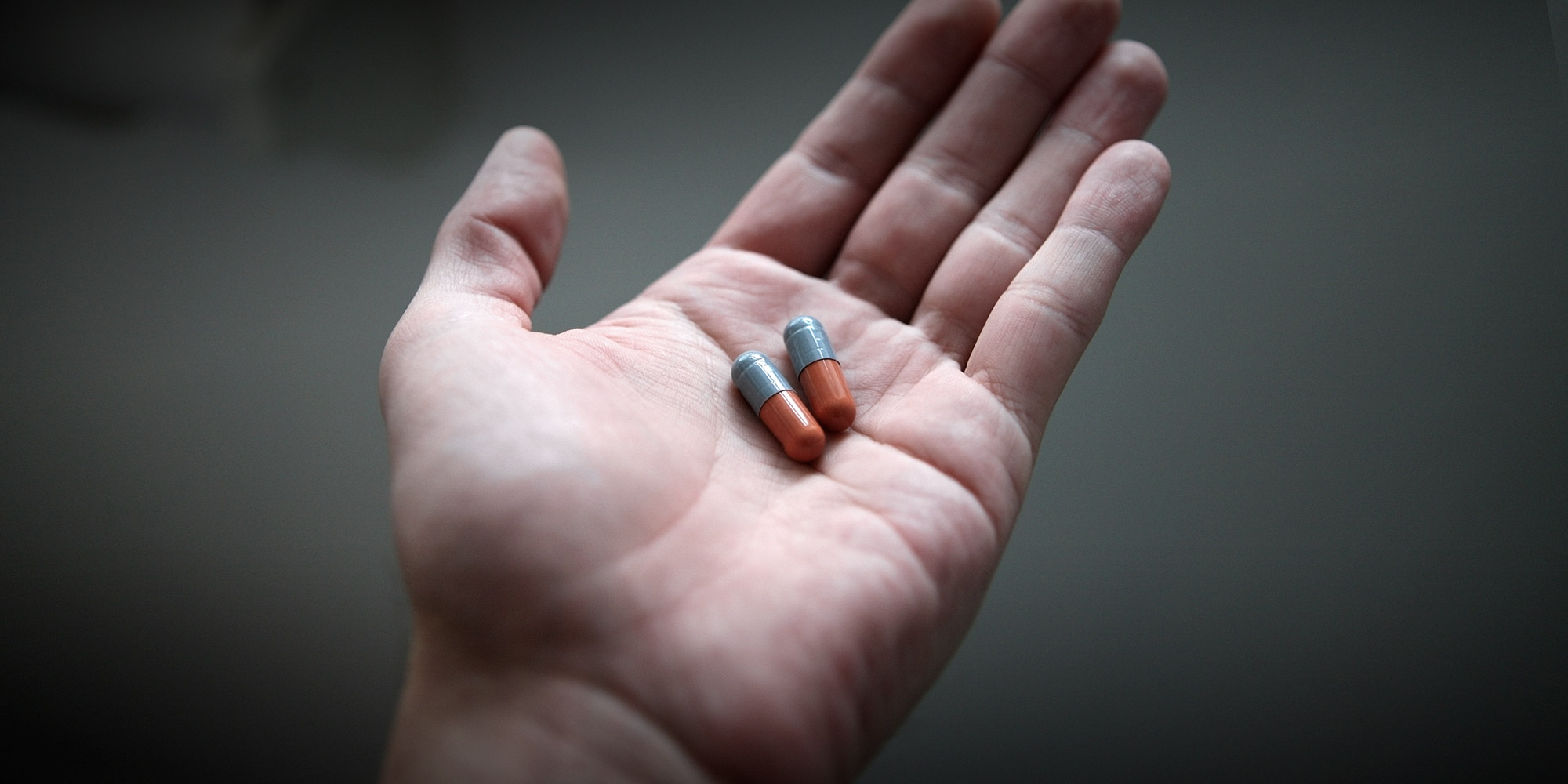 FEATURES
The Trial Testing China's New 'Fake Drugs' Policy
As China relaxes a law against importing unapproved medication, a woman's future hangs in the balance.
ZHEJIANG, East China — For the past year, Ke Ranhong has been living in the eye of a legal storm. At home on bail with her newborn daughter, the 44-year-old is awaiting the verdict of a trial that will not only define her own future, but also impact people across China living with severe health conditions.
Ke is the founder of Hangzhou Careline Health Management, one of a wave of companies that have appeared to help Chinese patients buy cheap generic drugs from overseas. For many of its clients, Careline provided a life-saving service, helping them access market-leading medication that was unavailable or unaffordable on the Chinese mainland.
"I haven't done anything that goes against my conscience or my country," Ke tells Sixth Tone.
Chinese law enforcement, however, sees things differently. The country's drug laws classify medication imported without the approval of domestic regulators as "fake drugs," and anyone involved in their sale can face severe penalties.
Last year, police in the eastern city of Hangzhou arrested Ke and four of her employees at Careline. At the August trial, prosecutors pushed for the entrepreneur to receive a 12-year prison sentence for assisting with the sale of "fake drugs" worth 7.6 million yuan ($1.1 million), a charge she denies.
In the past, such long sentences could be typical, but there have been tentative signs in recent months that the government's hardline stance toward drug importers may be softening, and this has pushed Ke's case into the spotlight.
On Sunday, China will implement historic reforms to its Drug Administration Law that will decriminalize patient consumption of so-called fake drugs. With the verdict on Ke's trial likely to be announced within weeks, many are watching the case closely for clues as to how the new law will affect authorities' treatment of drug importers. 
Companies like Careline have flourished in recent years amid a rapidly expanding gray market for foreign drugs in China, as patients struggle to access the most effective medication for conditions such as cancer, hepatitis, and several rare diseases. 
Though Beijing has made significant progress in increasing access to foreign drugs, it still takes more than two years on average for Chinese authorities to greenlight new treatments already available in the United States or Europe. Newly approved drugs, meanwhile, are often expensive and not included in Chinese social insurance schemes.
This drives thousands of people to travel abroad to buy medication each year, while many more ask friends, relatives, or agents to bring medicine into the Chinese mainland. The market for Chinese patients seeking medical treatment overseas was worth 8.8 billion yuan in 2017, according to research firm Analysys.
Careline is just one of many businesses that emerged to facilitate this trade. Founded in 2015, the company specialized in helping patients access health services overseas, including egg freezing, physical examinations, as well as drug prescriptions. Many of its clients wanted to buy two products in particular: daclatasvir and sofosbuvir, oral anti-viral drugs for treating hepatitis C, a liver disease that affects an estimated 10 million people in China.
Daclatasvir and sofosbuvir — typically sold under the brand names Daklinza and Sovaldi respectively — have been available in the U.S. since 2011 and have proved far more effective than previous treatments, but the drugs weren't cleared by Chinese health authorities until 2017. Even today, the drugs remain expensive in China, costing more than 30,000 yuan for a 12-week course of treatment.
Careline helped its clients buy courses of daclatasvir and sofosbuvir for a much lower price by connecting them with a hospital in Laos. The Southeast Asian nation is one of several developing countries allowed to produce patented drugs without the patent owners' consent under World Trade Organization rules, enabling them to sell medication far below the usual price set by global pharmaceutical firms.
Bian Xinfa, a 78-year-old Hangzhou resident, turned to Careline after being diagnosed with hepatitis C in late 2016. Bian initially looked to source anti-viral drugs from the U.S. but was put off by the high prices: One course of treatment cost over $60,000 at the time. Then, a fellow patient put him in touch with Ke's firm.
Careline helped Bian complete several health checks and translate his medical records into Lao, and then another Hangzhou-based business with direct ties to the Laos hospital — named Yongzhenwantai — helped ship three bottles of daclatasvir and another three of sofosbuvir to China. Bian paid 23,000 yuan for the medicine and a 2,500 yuan consulting fee to Careline — less than one-tenth the price he would have paid for U.S.-made anti-viral drugs. Sun Guina, Bian's wife, says the drugs were effective.
"I don't understand such things (regarding the legal case involving Careline), but for us patients, we recovered, and that's all there is to it," says Sun. "If we hadn't recovered, that would be another thing."
In total, Careline helped 286 patients buy hepatitis C medication from Laos, and all of them were cured, according to Ke's lawyer, Sun Haiyang, who is no relation to Sun Guina. The Laos-produced drugs, however, were not approved to be imported to China, which left the company vulnerable to prosecution.
The Chinese government previously clamped down on those caught bringing so-called fake drugs into the country amid concerns that many patients were being sold ineffective and potentially dangerous knockoff pills. 
In 2014, officials in the southern port city of Shenzhen estimated that 75% of cancer drugs brought into the city by importers were fake. Last year, Shenzhen police arrested three people accused of manufacturing the cancer medication Tagrix by themselves in a small workshop, which was then shipped to India and sold to Chinese importers.
As a result, Chinese courts continued doling out heavy punishments, even to importers found to be selling genuine medication without official permission. Last January, the Chinese-American businessman Guo Qiao was sentenced to seven years in prison and fined 2 million yuan for selling an unauthorized vaccine for treating pneumococcal infections.
Yet recent developments suggest the government may be reconsidering its hardline drug policies amid growing public backlash. In 2018, the hit movie "Dying to Survive" — a dark comedy about a man detained for smuggling Indian leukemia drugs into China — brought unprecedented public attention to patients' struggles to access life-saving medication.
Soon after, Xu Xin, a professor of law at the Beijing Institute of Technology, took up the case of Guo Qiao's co-defendant and released a statement pointing to weaknesses in the government's fake drugs policy. "The reason why real drugs become fake is that there is something wrong with our criminal and drug administration laws," Xu wrote.
In August, Beijing announced plans to overhaul the Drug Administration Law for the first time in 18 years. The new law, which no longer classifies non-approved drugs widely available overseas as "fake," will come into effect this December.
While the legal change has been widely hailed for its removal of penalties for patients using foreign-made medication, experts say its practical impact on cases involving the commercial sale of unapproved drugs remains unclear.
"Before, any purchasing of such drugs from overseas — even just for your own use — could result in punishment. Now, at least the risks for personal use have been erased," says Lao Donyan, a professor of criminal law at Tsinghua University.
Xu Xin, the lawyer helping Guo's co-defendant appeal his conviction, says Chinese authorities could choose to charge drug importers with other offences, such as illegal business operations or smuggling. Judges have yet to announce a verdict regarding the appeal.
Ke, however, appears to have taken heart in the policy change, telling Sixth Tone she feels "wronged and baffled" by the harsh stance authorities have taken toward her. 
Last week, a Shanghai-based agent convicted of selling unapproved cancer drugs from Germany worth 4.7 million yuan was given just a three-year suspended prison sentence and a 30,000 yuan fine, after more than 100 patients petitioned authorities for his release.
Ke's lawyer, Sun Haiyang, argues the Hangzhou court should find her client not guilty on the grounds that Careline did not sell unapproved drugs directly, instead merely acting as a consultant for patients buying medication from Laos. "They didn't touch the medicine at all," says Sun.
Experts warn China's gray market for overseas medication will continue to grow, no matter how hard authorities crack down on the trade, since the structural issues driving patients to look for better and cheaper drugs overseas remain in place.
"The gap between the international (pharmaceutical) market and the Chinese market is still there," says Chen Qiaoshan, a medical industry analyst at Analysys. "The gap is narrowing, but not so fast."
The practice of buying cheap medication from countries such as Bangladesh and India has become so widespread in China that the phrase "Indian drugs" is now a common shorthand among patients. A Shanghai resident surnamed Li, who declined to give his full name for privacy reasons, says his wife was cured of hepatitis C in 2015 after taking "Indian drugs" on the suggestion of her physician. "Many people are taking the drugs," says Li.
Once the new Drug Administration Law comes into force, Chen predicts more Chinese public hospitals will start procuring generic drugs from developing nations as the practice will become less risky from a legal standpoint. Regularizing the trade will also reduce the risk of patients being exposed to knockoff drugs that are genuinely fake, Chen adds. 
Before Ke's arrest, several hospitals had already worked with Mittaphab Hospital — the institution in Laos that also supplied Careline's patients — to help patients obtain prescriptions for hepatitis C medication via telemedicine. Yet the case appears to have had a chilling effect on these arrangements.
When Sixth Tone contacted Beijing You'an Hospital, one of the organizations reportedly working with Mittaphab Hospital, a spokesperson said it had already discontinued the practice, without elaborating further.
Yang Chen, CEO of a company named Kangantu that helps bring foreign-made drugs into China, says the authorities' attitude toward the trade remains ambiguous for now.
"There's a gray area," says Yang. "We are neither a medical institution nor a traditional service company, so there are actually no specific business licenses for us in the country."
Yang is taking steps to mitigate any potential legal risks, shifting Kangantu's operations and business registration overseas. But he has no plans to leave the market: It is still growing healthily, he says.
Editor: Dominic Morgan.
(Header image: Moment/VCG)
Correction: An earlier version of this article mistakenly stated that the vaccine involved in the Guo Qiao case was licensed for import until 2013. It actually did not receive a license until November 2016.