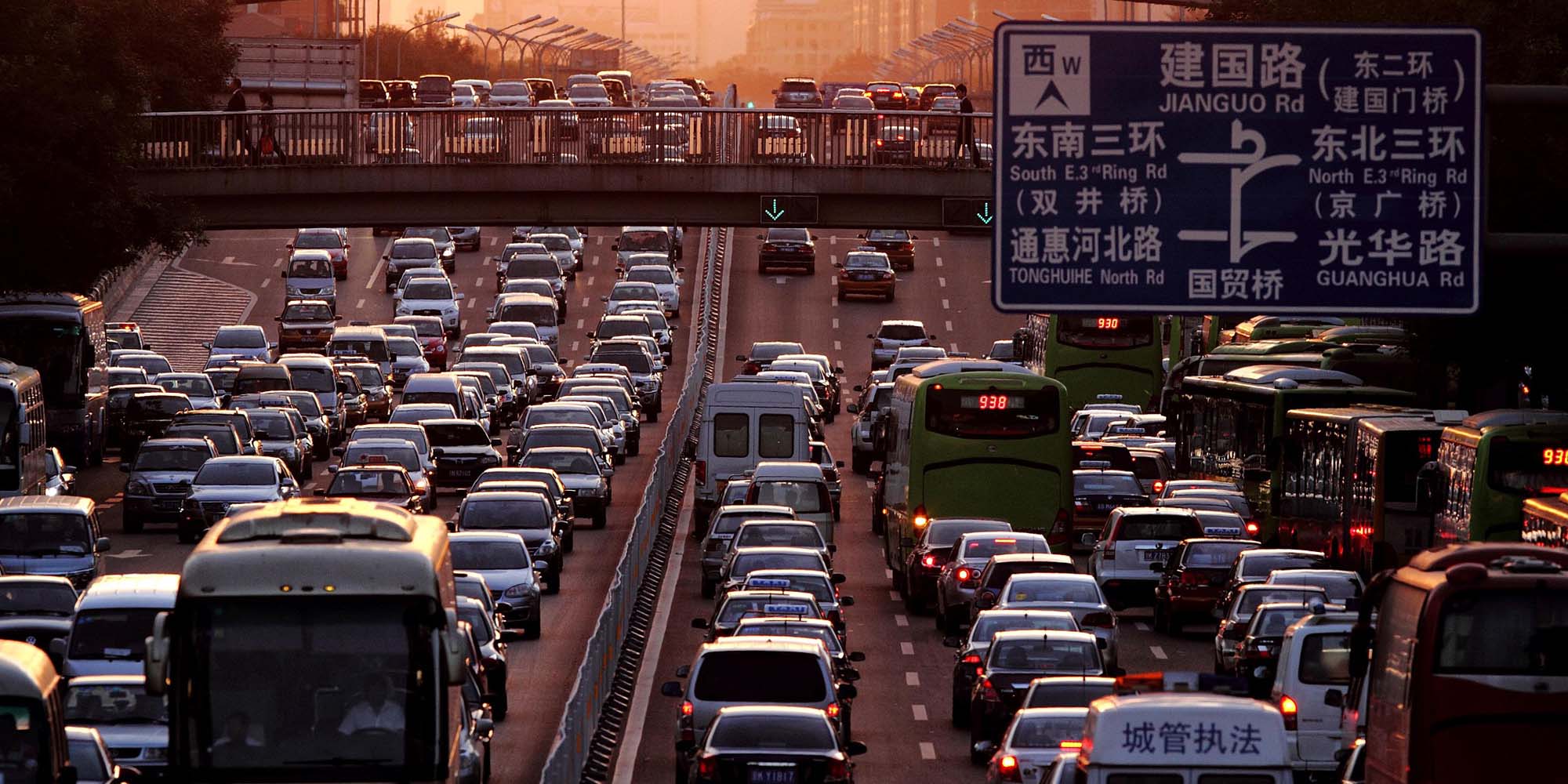 NEWS
Beijing Residents Seek Shotgun Weddings to Obtain License Plates
For a steep fee, online vendors are offering a different kind of 'marriage license' to the Chinese capital's would-be commuters.
Some marry for love. Some marry for license plates.
Faced with the uncertainty of how many years it could take to obtain a license plate in China's car-congested capital, some residents are paying for sham marriages to "spouses" willing to transfer ownership of their vehicle's license plate, state broadcaster China Central Television reported Sunday.
Online vendors have reportedly been offering a service for matching license plate owners with would-be commuters to marry, sign a title transfer, and divorce for as much as 160,000 yuan ($23,000). The scheme allows clients to bypass the city's notorious license plate lottery system.
Beijing introduced the lottery system in 2011 to limit the number of cars in the city and ease congestion. The chances of winning the bimonthly license plate lottery are becoming increasingly slim, however, as millions of applicants vie for around 6,300 plates each round. In August, the probability of getting a plate hit a record low of 1 in 2,622.
The low likelihood of securing a license plate has given rise to an online marketplace promising willing car owners the chance to transfer ownership of their plates through sham marriages and the exploitation of a legal loophole, according to the CCTV report. It's illegal to purchase vehicle plates from a third party, but they can be obtained through marriage or inheritance.
A quick search on e-commerce platforms Monday found several vendors offering matchmaking services for license plate buyers and sellers. However, Zhuanzhuan — the platform mentioned in CCTV's report — had no such listings and instead displayed a message warning that such arrangements "could be illegal."
When Sixth Tone contacted a Tmall vendor posing as a potential customer, the shop said it handled two to three cases per week and could complete the title transfer, as well as the divorce procedures, within one month.
"Both parties will be married only in name for the transfer of Beijing car plates, and both parties cannot privately disturb each other during the marriage period," read a contract the vendor supplied to Sixth Tone.
According to the vendor, the fees for male and female customers are 160,000 yuan and 145,000 yuan, respectively. The sales representative explained that the price difference was due to there being "fewer women with car plates registered in their name" in Beijing. The contract also stated that both parties' debts and other assets would remain separate, irrespective of the marriage.
The vendor told Sixth Tone on Tuesday morning that he was no longer accepting new clients, without specifying why.
Xu Xiaopeng, a lawyer at Beijing Modern Commercial Law Firm, told Sixth Tone that such agreements are illegal. Authorities have the right to revoke license plates exchanged in this way and ban individuals who engage in such schemes from applying for plates for a period of three years, he said.
"Marriages for the purpose of transferring vehicle plate ownership can be considered illegal, and signing such documents will not be able to protect consumers in the event of financial loss," Xu said. "These actions present risks for both parties in the marriage."
Previously, some Chinese citizens have also taken advantage of sham marriages and divorces to buy additional properties, paying exorbitant sums to circumvent purchasing restrictions on second homes imposed by some cities. In September, authorities found that 11 members of a family in eastern China's Zhejiang province went through 23 sham marriages and divorces in less than a month to benefit to secure additional homes through a loophole in a local government's relocation compensation scheme.
Editor: Bibek Bhandari.
(Header image: A traffic jam at Guomao Bridge in Beijing, Sept. 27, 2019. VCG)