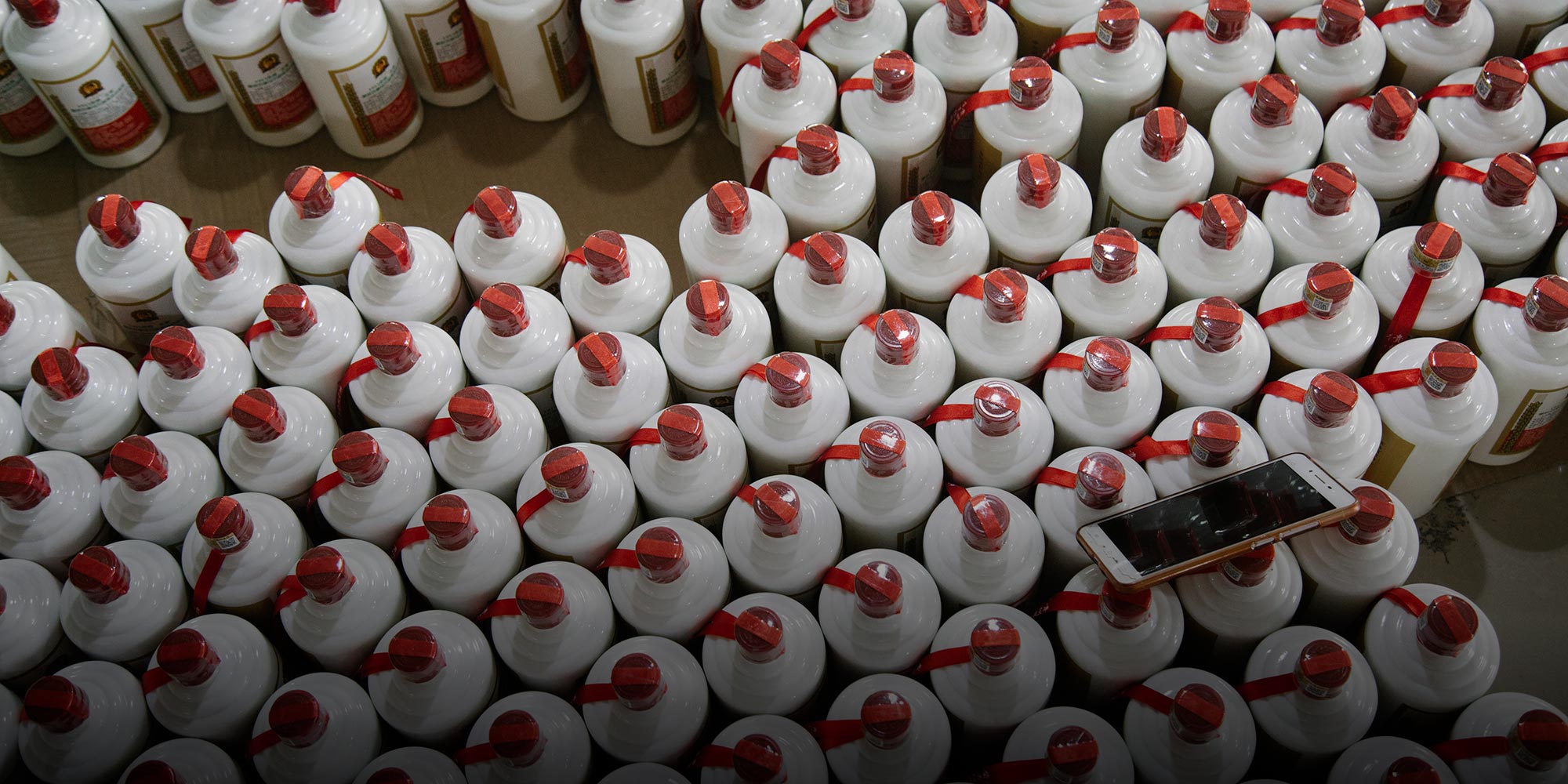 NEWS
4,200 Chinese Officials Punished for 'Techan' Corruption
Many cases involved public servants buying 'special local products' with public funds, often to give as 'gifts' to business and government connections.
China's top discipline watchdog has punished over 4,000 corrupt officials and businesspeople for exploiting the sale of techan, or "special local products," for personal gain.
In a statement Sunday, the Central Commission for Discipline Inspection said that a total of 4,217 government officials and employees at state-owned companies had been disciplined for taking advantage of monopolies on locally sourced products to illicitly profit from their sale, the commission said, adding that 749 cases had been transferred to judicial organs for further legal proceedings.
In some cases, the corrupt officials used public funds to purchase techan for private purposes, according to the statement. In other cases, they accepted certain expensive techan — such as fine wines, luxury cigarettes, Hotan jade, commemorative banknotes, and a prized TCM ingredient known as caterpillar fungus — as bribes or "gifts."
The crackdown on techan-related corruption is the latest chapter in China's sweeping anti-corruption campaign, implemented by President Xi Jinping following the 18th National Party Congress in 2012. A later initiative of the campaign aimed to eliminate what were termed the four "undesirable" work styles: extravagance, hedonism, bureaucratism, and superfluous formality.
According to Sunday's statement, 180 people were disciplined in the southwestern province of Guizhou — home to Kweichow Moutai, one of the world's largest distillers — following a thorough investigation into their interference or illicit involvement in the liquor company's business, as well as those who gifted or received bottles of the fiery, high-end sorghum spirit. This shouldn't have been an ongoing issue, however, as the Guizhou provincial government in August 2017 announced a ban on using public funds to buy alcohol for use as gifts and on consuming alcohol during regular work hours, including lunch breaks.
In the northwestern region of Xinjiang, meanwhile, a total of 108 people were disciplined and 44 were transferred to judicial authorities, according to the statement, for supposedly using their positions to amass extensive collections of jade products, profiteer by "buying low and selling high," and encourage the illicit mining of the precious stone.
In order to curb techan-related corruption, institutional reform is necessary to get at the root of the problem, according to Li Yongzhong, the former vice president of the China Academy of Discipline Inspection and Supervision.
"Corruption cases may not always begin with a large sum of money," Li said Sunday in an interview with The Beijing News. "It could start with a cigarette and a bottle of wine."
In recent years, corruption cases highlighting officials' fraudulent fortunes have frequently made headlines in China. In May 2017, a man who was then believed to be the country's "most corrupt official" — former Tianjin police chief Wu Changshun — was given a suspended death sentence after it was revealed that he had accumulated an extensive collection of paintings, jewelry, and other ill-gotten items worth an estimated 426 million yuan ($62.5 million).
Editor: David Paulk.

(Header image: Wu Huiyuan/Sixth Tone)