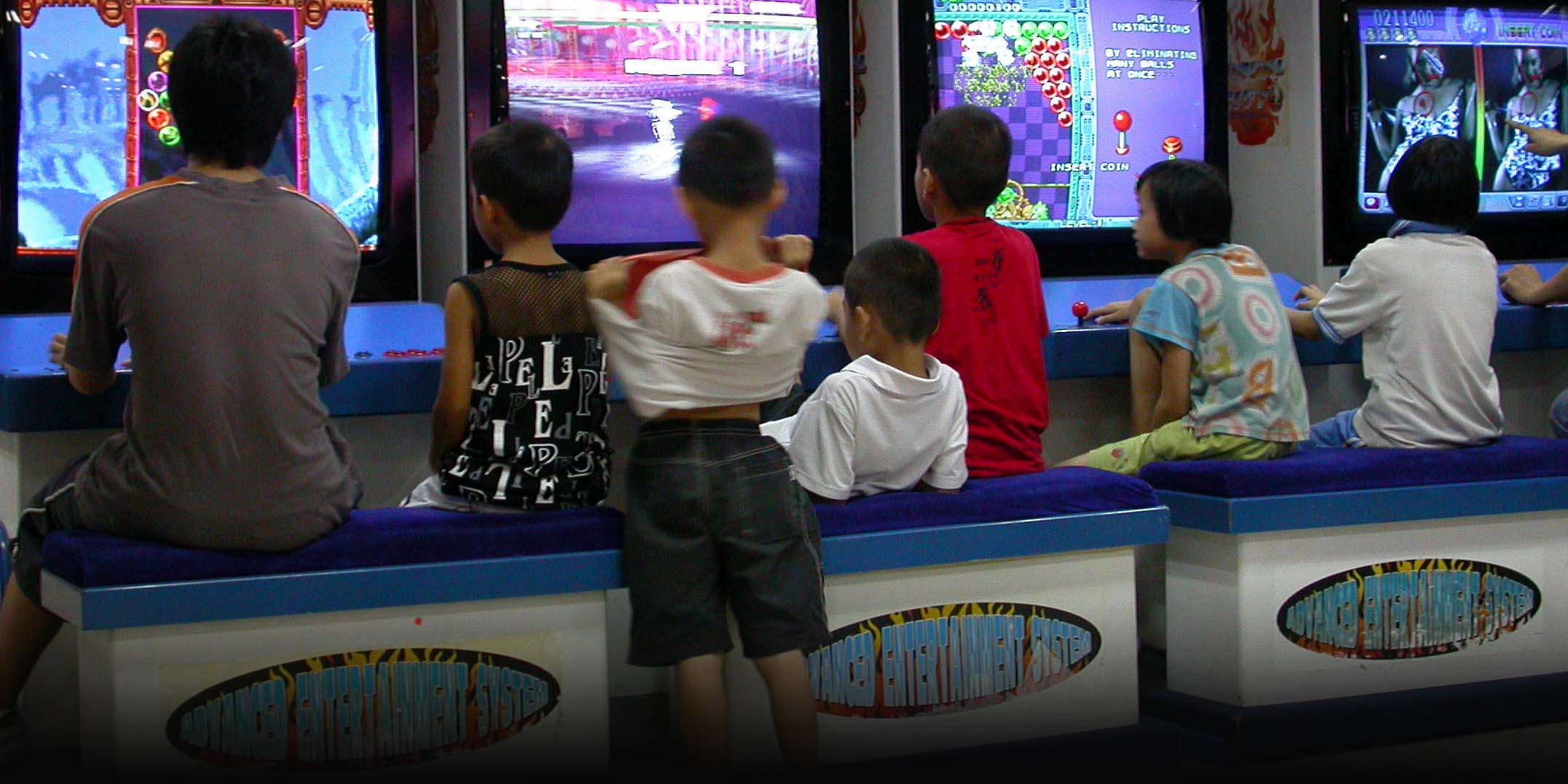 NEWS
Authorities to Arcades: No Kids Under 18 Except on Holidays
The new rule, which will come into effect in January, is the Chinese government's latest effort to curb gaming addiction among teens and young children.
China's video game arcades will soon be off-limits to minors except on national holidays.
From January, public venues will not be allowed to offer gaming-related services to anyone under 18 except during government-approved holiday periods, according to a new guideline from the Ministry of Culture and Tourism published Wednesday. Aimed at regulating the country's offline gaming industry, the new rule will also ban entertainment venues from offering gambling-related games including slot machines.
The initiative is supposed to "strengthen the management" of entertainment venues while "promoting the healthy development" of the domestic offline gaming industry, according to the ministry. The document claims that arcade games provide content that is "unsuitable for minors when used independently or for longer periods of time" and instructs companies to develop more games that "reflect the national spirit."
Wednesday's guideline is the latest addition to several regulations Chinese authorities have introduced this year to tame the perceived threat of internet and gaming addiction in children. But experts say the effectiveness of policies targeting public spaces ultimately depends on how strictly they are implementated and supervised.
"There have been regulations banning minors from entering internet cafés for a long time, but those regulations have not been strictly enforced," Xiong Bingqi, vice president of the 21st Century Education Research Institute, a Beijing-based think tank, told Sixth Tone. "Children using the internet at home and playing games need more parental supervision and guidance."
Amid concerns over gaming addiction, China's media regulator earlier this month introduced curfews for minors. The new anti-addiction regulations bar children from playing between 10 p.m. and 8 a.m. while also limiting playtime to 1.5 hours on weekdays and 3 hours on weekends. Under the new rules, in-game purchases were also capped at 200 yuan ($29) per month for children aged 8 to 16.
Meanwhile, China's internet regulator in October ordered over two dozen online platforms to introduce a "teenage anti-addiction mode" aimed at young users. The feature includes age restrictions, limits screen time for children and teens, and prohibits them from tipping livestreamers.
Editor: Bibek Bhandari.
(Header image: IC)