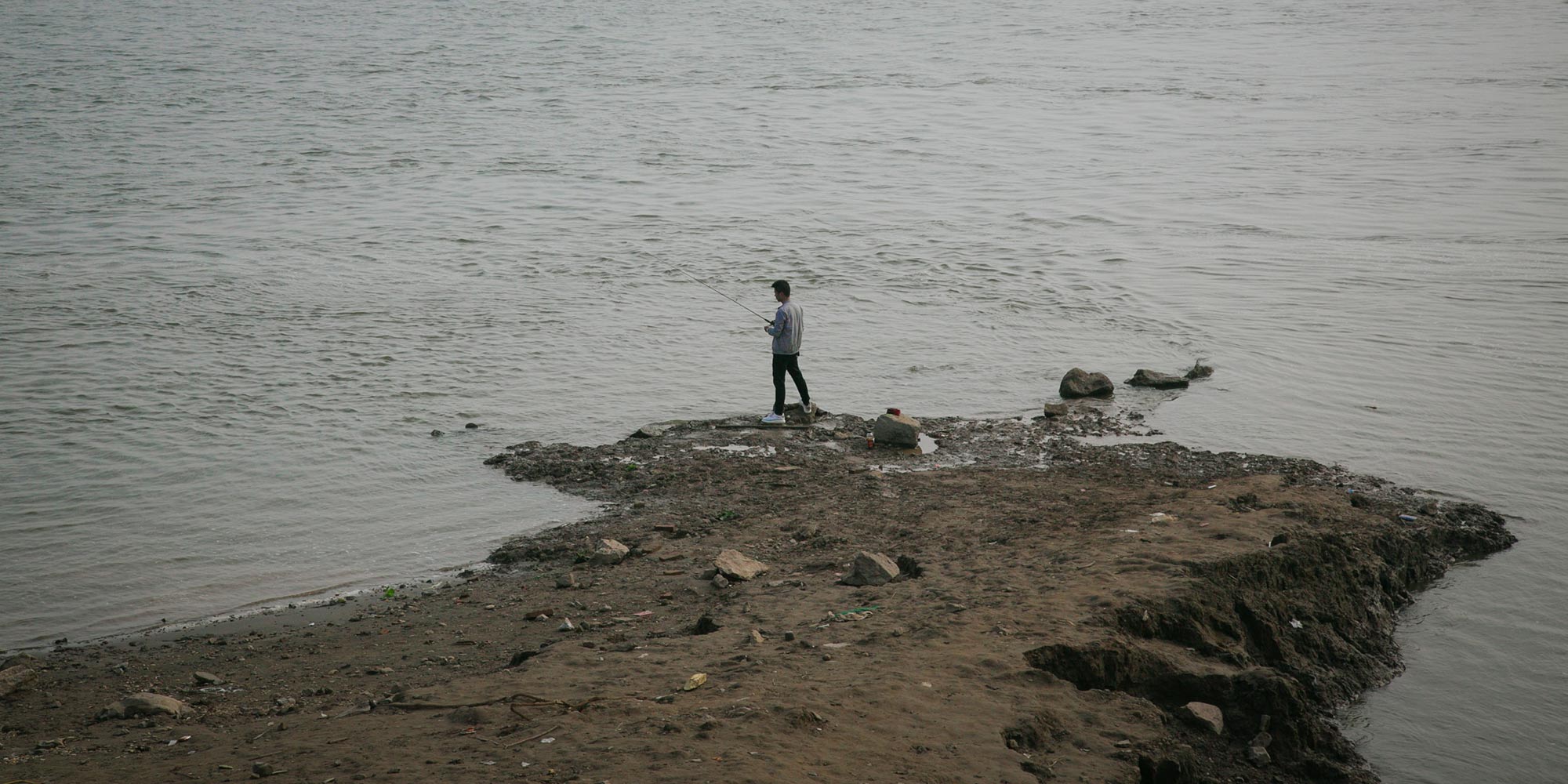 FEATURES
Yangtze Fishing Ban Leaves Communities High and Dry
As China tightens rules protecting its "Mother River," thousands of fishers fear for their futures.
HUBEI, Central China — Like many others in this part of China, Zhang Haiyang says he never chose to become a Yangtze River fisher — he was born one. "Those who live on the mountains live off the mountains; those who live near water live off the water," the 42-year-old tells Sixth Tone.
For centuries, China's "Mother River" has shaped the lives of the people living along its banks as a source of food, water, and occasionally disaster. Zhang was raised on a riverboat and began fishing full time at 15 years old, following in the footsteps of generations of his ancestors. Last year, however, his way of life abruptly came to an end.
In January 2018, local authorities in Zhang's hometown of Honghu in central China's Hubei province banned all commercial fishing on the Yangtze and several adjoining lakes and tributaries. By the end of 2020, similar policies will be implemented across the 6,300-kilometer-long waterway as the Chinese government steps up efforts to protect the river's fragile ecosystems.
New protections are urgently needed: The river runs through 11 different regions, with a combined population of nearly 600 million people, and decades of rapid development have taken a terrible toll. Its waters have been choked by severe pollution, while several native species, including the baiji dolphin and the Yangtze finless porpoise, are now critically endangered.
Yet the ban threatens to devastate communities that still rely on the river to make a living. There are nearly 280,000 registered full-time fishers in the Yangtze River Basin — equivalent to the population of Orlando, Florida in the United States. As many as 100,000 additional people may be fishing in the Yangtze without a license, scholars have estimated.
For many of the people affected, the ban is particularly painful due to their family circumstances. Zhang is a typical example. He is middle-aged and has little work experience outside of fishing, making finding a new job difficult. As he was formerly self-employed, he has no social insurance to rely on as a safety net. To make matters worse, his wife has also lost her job since she formerly worked as his fishing partner. (Couples often fish together in Honghu, with one person casting the net while the other steers the boat).
Zhang says he's doing his best to support his family, picking up odd jobs on neighbors' farms and local construction sites. But there's not much work available, and he barely makes one-third of the money he earned as a fisher, he says. With his 18-year-old son still in high school, Zhang confesses to feeling the pressure. "It's barely enough to sustain us," he says.
In truth, life was getting harder for China's fishing communities even before the ban. The Yangtze was once overflowing with aquatic life, with fishers reportedly catching 450,000 tons of fish per year in the 1950s. But fish numbers have plummeted in recent decades, a result of chronic overfishing, dredging, land reclamations, dam-building projects, as well as pollution.
The populations of four major fish species in the Yangtze commonly caught for food have fallen 90% since the 1980s, and the total annual fish harvest in the main Yangtze stream rarely rose above 100,000 tons per year during the past decade. In his early 20s, Zhang says he often caught up to 150 kilograms of fish every day. During the year before the ban, even a 50-kilogram catch was worth celebrating.
"We rarely saw fish in recent years," says Zhang. "The resources declined, and so did our incomes."
As fishers struggled, they resorted to more extreme tactics in an attempt to increase their catches: using larger nets, sharper jigs, and even illegal methods like electrofishing. This only accelerated the decline of several species.
Honghu was among the first Yangtze River towns to ban fishing, as the area has been designated a national reserve for baiji dolphins. Yuan Weiquan, a 70-year-old former fisher, tells Sixth Tone he often saw schools of baiji leaping from the water in the 1980s, but it's been nearly 20 years since he last saw one. Scientists have declared the species "functionally extinct."
Conservationists hope the ban — which will remain enforced for 10 years in most areas and could become permanent in aquatic reserves — will give ecosystems enough time to recover. Officials from the Honghu Bureau of Fisheries patrol the river occasionally by boat and car to prevent illegal fishing, handing perpetrators over to the police and confiscating their gear.
Local fishers tell Sixth Tone they understand why the government has introduced the ban, but they fear for their own livelihoods. Hubei province is known as the "land of 1,000 lakes," and fishing was particularly important to the local economy. It is home to nearly 38,000 registered fishers and one-quarter of China's aquatic reserves.
"We lived off the Yangtze growing up," says Yuan. "What do we do now?"
In January, the Chinese government laid out plans to provide affected fishers with financial compensation and vocational training over a two-year period to help them transition to a new career. Yet the policy, while well-intentioned, has had mixed results on the ground so far.
Since the ban, many of Honghu's young rural residents have left to find work in larger cities, local officials tell Sixth Tone. The fishers left behind tend to be aging, illiterate, and lacking in professional skills outside of fishing, making it difficult for them to find work, says Yang Yang, an associate professor of public management at Shanghai Ocean University.
Zhang says he hopes to find a stable job with a salary of around 4,000 yuan ($570) per month, but such opportunities are limited. Honghu's unemployment rate rose from 1.9% in 2016 to 2.75% in 2018, according to government statistics.
The Honghu government arranged jobs for several former fishers at a local shoe factory in 2018 as part of a poverty alleviation scheme. Within months, however, many of them had quit, according to Li Yusong, party secretary of a village administered by Honghu. After a lifetime on the water, fishers are often unable to adapt to the long, fixed working hours and high pressure associated with manufacturing work, says Li, himself a former fisher.
At the same time, Honghu's elderly residents often lack social insurance, yet suffer from debilitating health conditions such as arthritis and bilharzia — diseases common among fishers and farmers in the Yangtze River Basin. Yuan, the 70-year-old fisher, suffers from late-stage liver failure caused by bilharzia, while rheumatism has left his wife partially paralyzed. The couple have to pay 500 yuan per year for medical insurance to cover their treatment — a significant sum, given their lack of income.
"The policy needs to do more than ban fishing; it needs to ensure the ban is sustainable," says Yang. "Fishers need to be provided with better opportunities, rather than being pushed back into poverty."
Rather than finding a full-time job, many older residents aim to secure compensation in order to start small businesses. Yuan says he plans to open a fruit store with his 41-year-old son, also a former fisher. So far, however, government payments have been few and far between.
Each household affected by the ban in Honghu has received 9,500 yuan in two installments over the past 19 months. Residents complain the amount is a drop in the ocean, pointing out that most fishers previously earned between 30,000 yuan and 100,000 yuan each year.
Locals have petitioned township governments multiple times over the past year, demanding an increase in their subsistence allowance. Each time, officials told them to wait until the government had published a final compensation plan.
The central government has not set national standards for compensating those affected by the Yangtze ban: Each local government is responsible for setting its own amount. Li Min, an official at the Honghu Bureau of Fisheries, tells Sixth Tone the city's plan is currently under review, but declined to provide a timetable for when it will be approved or implemented.
"To compensate and provide support to the fishers, our department needs more funding from higher levels of government," says Li.
According to local media reports, Honghu raised 642,500 yuan last year to provide subsidies for fishers. The central government also transferred more than 100 million yuan to Jingzhou, the prefecture-level city that administrates Honghu, to fund local compensation schemes earlier this year. The fishers, however, say they have yet to see this money — apart from the 9,500 yuan subsidies — to compensate for their fishing vessels and gear, which the government policy promised.
When Sixth Tone visits Honghu in late October, dozens of boats sit moored on the riverbank. Piles of fishing equipment can be seen in residents' backyards, waiting for the authorities to remove it.
In the early morning, some small boats can still be seen casting nets on Honghu Lake in defiance of the ban, environmentalists in the area claim. The local government is understaffed and may need to hire former fishers to patrol the lake, says Li.
Most locals, however, say they simply want to secure fair payment and move on. Life on the Yangtze was often hard, and they hope the next generation will find an easier path.
"My parents didn't give me much of a choice — my family doesn't own land, so I had to fish for a living," says Zhang. "I'm making money for my son so that he can finish school. I hope he can have a better job than mine."
Editor: Dominic Morgan.
(Header image: A man fishes near the bank of the Yangtze River in Honghu, Hubei province, Oct. 23, 2019. Li You/Sixth Tone)