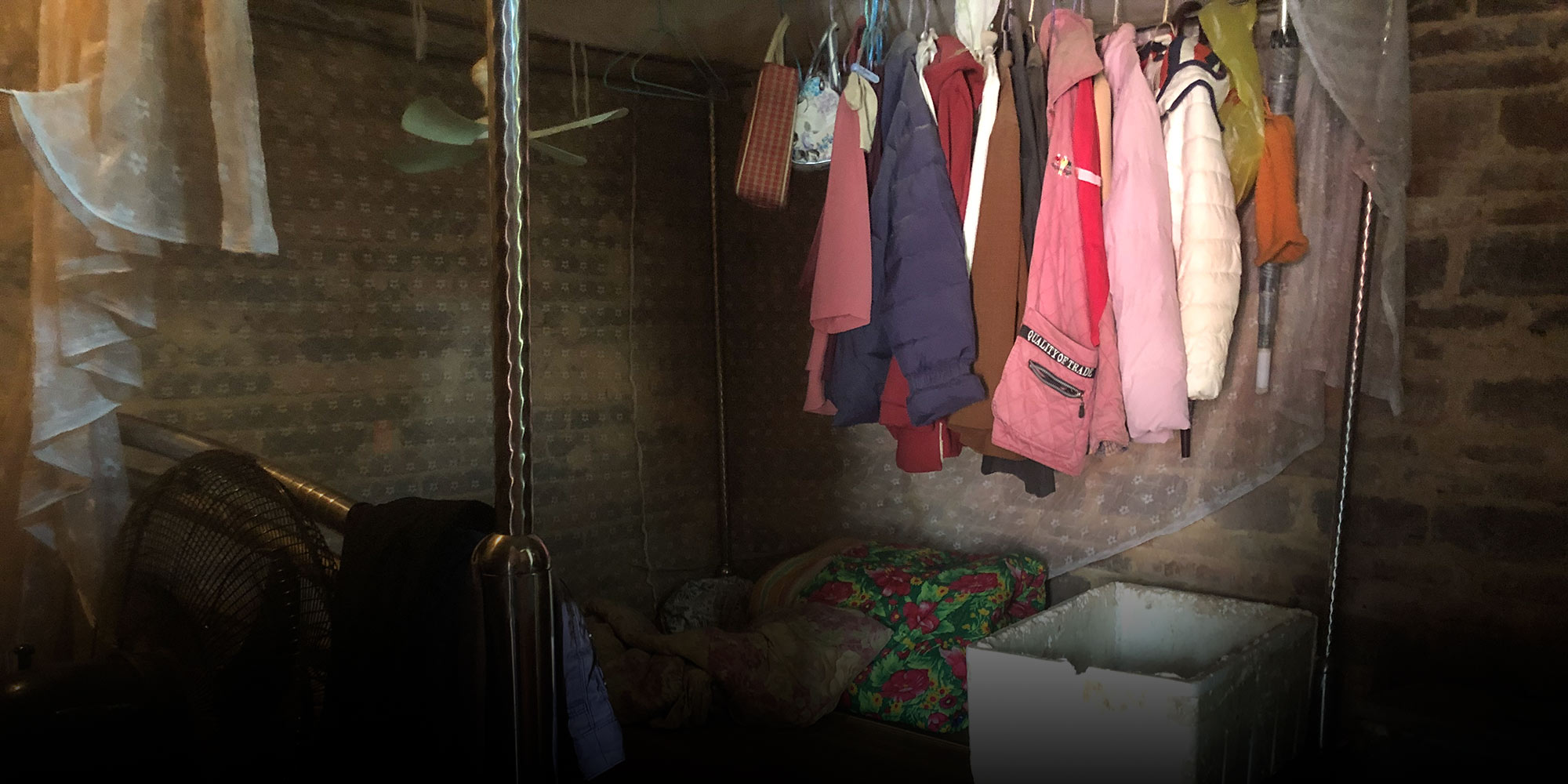 NEWS
Disabled 12-Year-Old's Second Abortion Prompts Police Inquiry
The victim's relatives say that, before they went to the media, local authorities seemed uninterested in investigating allegations of multiple rapes.
A 12-year-old girl with a developmental disability had her second abortion this year after being repeatedly raped by men in her village in rural Guangdong province, Sixth Tone's sister publication The Paper reported Sunday.
The girl, surnamed Liu, lives in Xinyi — a county-level city of around 900,000 inhabitants as of the last national census — with her mother and father, who are also mentally disabled. Her 9-week-old fetus was aborted Saturday, but this wasn't the first time she had undergone the procedure.
On March 18, Liu's family filed a police report after medical tests revealed that she was pregnant: She said at the time she had been raped by half a dozen men. Three days later, she had an abortion.
Police took DNA samples of three suspects — including an 82-year-old man who confessed to raping Liu and an unnamed "man with a hand disability" — and compared them with that of the fetus, but there were no matches. All three suspects were later released, according to The Paper.
"Yes, the old man confessed," The Paper quoted a staff member from Xinyi's public relations department as saying. "But his DNA did not match." Police confirmed to the outlet that in the absence of stronger evidence, the elderly suspect was being held under house arrest. Due to the victim's "limited ability to express herself," authorities are still investigating the case, according to an official notice Saturday.
To keep Liu safe after the initial assaults, her family removed her from school and began locking her in her room if she had to be left alone, The Paper reported. Yet around a month after the family filed the police report, the man with the hand disability, along with his brother, attacked Liu in her own home while she was unattended.
"After those men beat her up in April, we went straight to an officer surnamed Lu — but he told us to file a police report through (the emergency hotline)," Liu's aunt, surnamed Qiu, told Sixth Tone on Monday. "Does that sound fair? The police would always give us this nonchalant attitude, as if they couldn't be bothered to give us their attention."
In an interview with The Paper, Officer Lu explained that the family had to follow standard protocol and file a police report in person at the local public security bureau, adding that officers aren't authorized to file reports on behalf of others. Another of Liu's aunts who is also surnamed Qiu told Sixth Tone that police eventually called her to give a statement for their investigation.
On Oct. 24, Liu was found to be pregnant again after being raped by yet another man. The following day, police from Xinyi and Maoming — the prefecture-level city that administers Xinyi — launched a joint investigation into both assaults, according to Saturday's notice.
The girl's family told The Paper they believe the rape that resulted in the second pregnancy happened on Sept. 23. That afternoon, they said, Liu had slipped out of the house after being kept indoors for two days while her mother was away. Her father said he saw a tall, slim man with thick bangs and a motorcycle drop her off in front of their home at around 11 p.m.
When police during their investigation had Liu walk them through that day's events, she said the man had raped her in a copse of trees around 1 kilometer from her home.
The age of consent in China is 14 — meaning nothing a 12-year-old victim like Liu says or does can legally be interpreted as agreeing to sexual contact. And children with disabilities, as well as those who live in rural communities like Xinyi, are especially vulnerable to sexual assault, a phenomenon that's already severely underreported in China.
With all four members of the Liu family — the 12-year-old victim, her older brother, and their parents — having varying degrees of intellectual disability, they rely on government assistance to get by, according to The Paper. After the two pregnancies, local authorities reportedly gave the family 12,000 yuan ($1,700) in emergency aid. The Xinyi government also announced Friday that it had secured funding to enroll Liu at a school for children with special needs.
According to Qiu, one of the victim's aunts, the family delayed the second abortion for several weeks in order to draw attention to the 12-year-old's pregnancy and put pressure on the authorities to crack the cases. "Before we started talking to reporters, the police kept saying they were following the cases, but they never gave us any real updates," she said.
As Qiu was taking her niece to the hospital Friday, the day before the second abortion, the girl said she saw the man who raped her most recently sitting on his parked motorcycle, dressed in black. She told Qiu she had wanted to confront him, but he gestured for her to stay away.
"I didn't believe her, but she insisted it was him," Qiu said. "As we passed by the man, she said he put a finger to his lips."
Editor: David Paulk.
(Header image: A bedroom in the 12-year-old victim's home in Xinyi, Guangdong province, Nov. 16, 2019. Chen Xuhou for Sixth Tone)