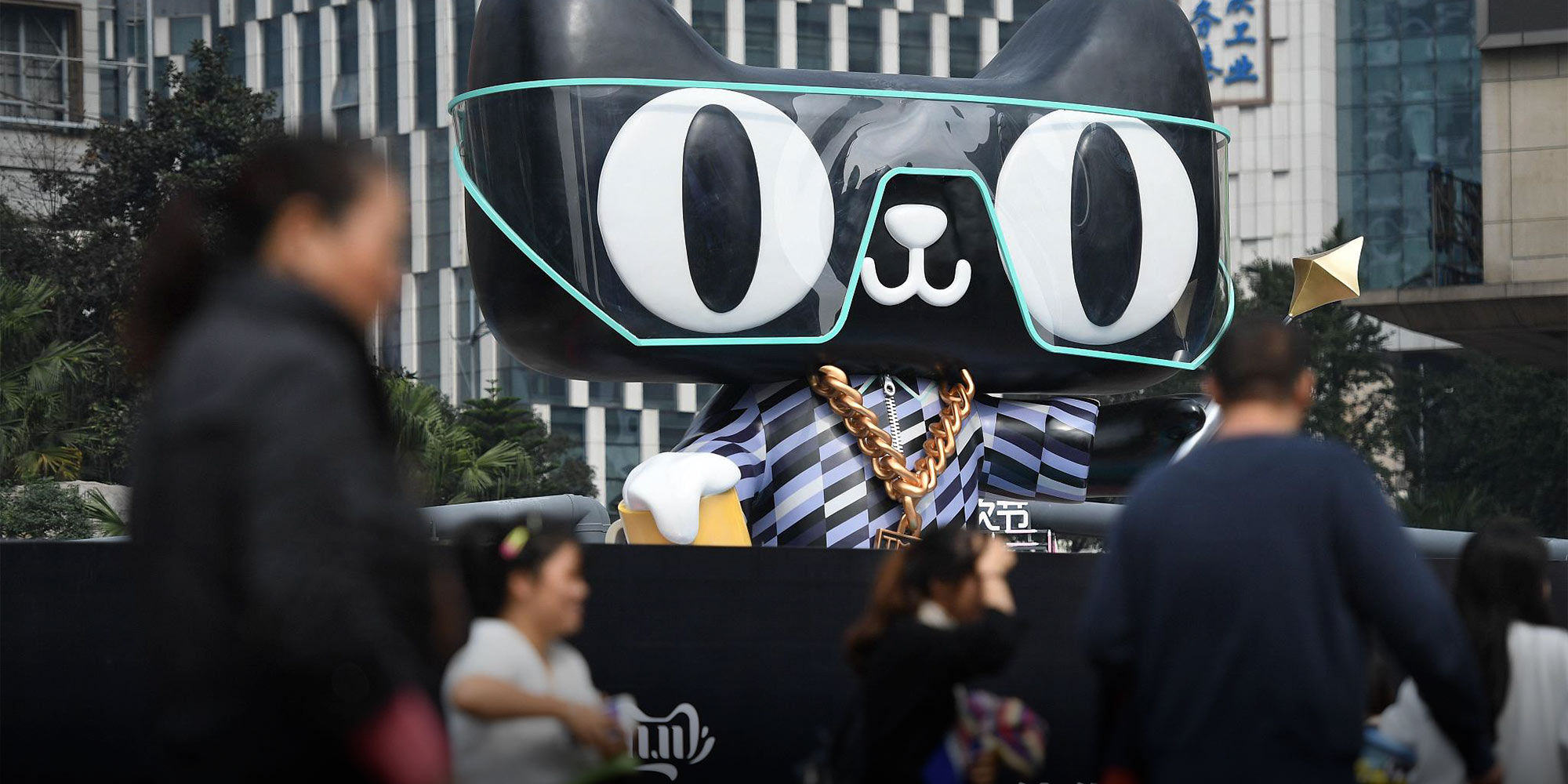 NEWS
Alibaba Takes Legal Action Against Singles' Day Sales Skeptics
Upon noticing that Tmall's 11.11 sales figures from the past decade fit a linear model almost perfectly, a blogger was able to accurately predict this year's record months in advance.
Tmall is taking legal action against those spreading rumors that the Alibaba-owned e-commerce platform fudged its sky-high Singles' Day sales figure, according to a post Tuesday on Tmall's official account on microblogging platform Weibo.
The world's largest shopping event, also known as 11.11 or Double 11, concluded at the stroke of midnight Tuesday, setting a new one-day sales record of 268.4 billion yuan ($38.3 billion). But as consumers oohed and aahed over the astronomical figure, a months-old Weibo post was being widely circulated online.
The April 24 post by Yin Liqing, a department manager at Beijing Infobird Software Co. Ltd., said that Tmall's Singles' Day sales records from the past decade fit almost perfectly into a linear model, with more than a 99% overlap.
Yin went on to call Alibaba founder Jack Ma a "big liar" who had "cheated the whole world for 10 years," and to predict that this year's Singles' Day sales record would fall between 267.53 billion and 268.9 billion yuan — which it did.
In a Weibo post Tuesday evening that included a screenshot of Yin's post, Tmall said those who spread rumors must bear legal responsibility. In a follow-up post hours later, the e-commerce platform said it had initiated legal action following the rumor.
Despite the wide attention Yin's post attracted this week, some experts have said it's only natural for the Singles' Day sales figures to fit a linear projection. Liu Run, former director of strategic cooperation at Microsoft, argued that Alibaba likely set its sales target based on a linear projection and then adjusts discounts and marketing to ensure that the target is met.
"If you consider the actual sales being manipulated 'fake,' then Alibaba did fake the record — but if you define faking sales records as saying people bought things when they didn't, then Alibaba didn't fake anything," Liu wrote.
Yin had not responded to Sixth Tone's request for comment by time of publication. His April post was deleted this week after too many netizens reported it, Weibo said.
Editor: David Paulk.
(Header image: People walk past a statue of Tmall's cat mascot in Chongqing, Oct. 31, 2019. Chen Chao/CNS/VCG)