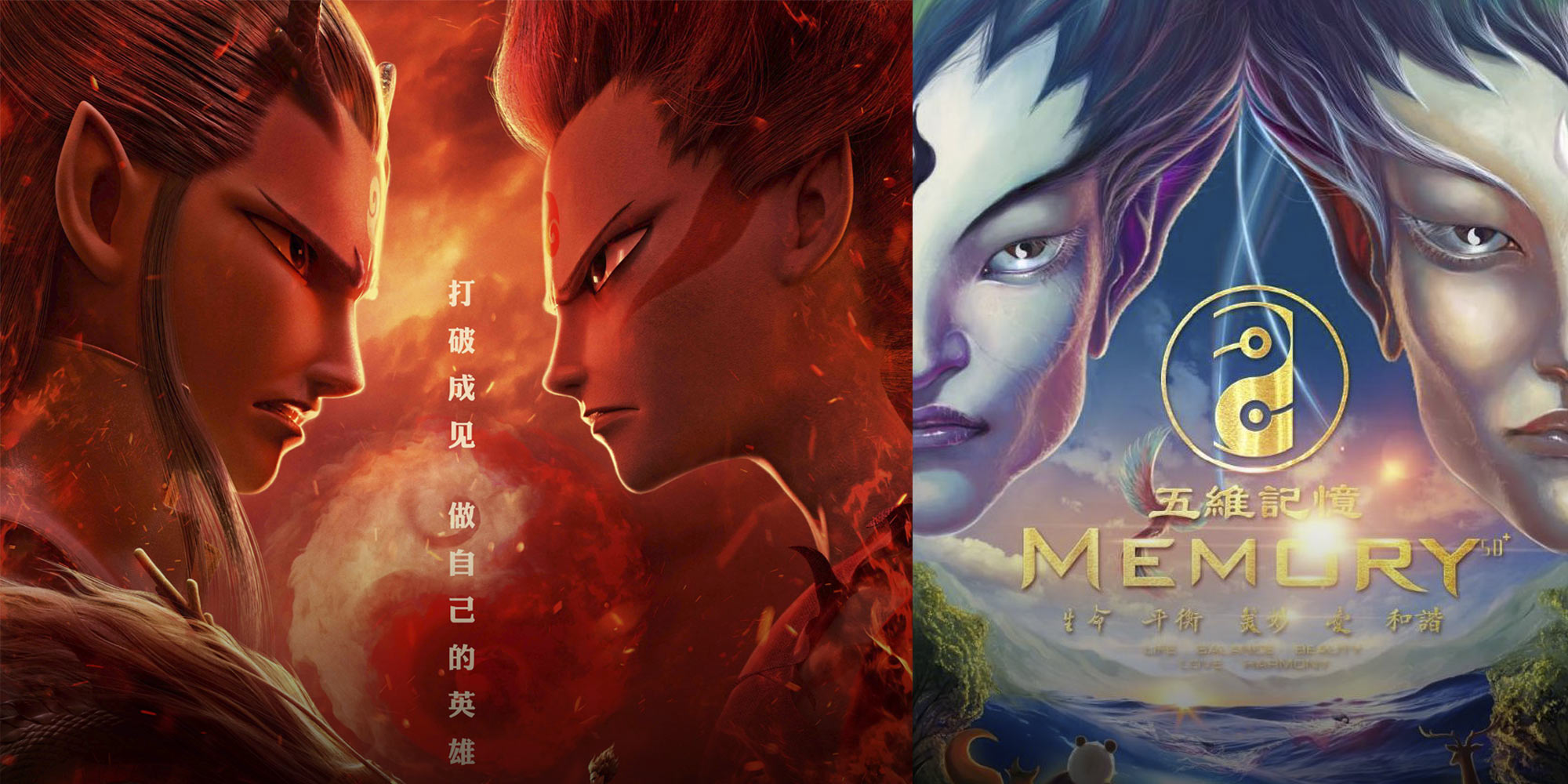 NEWS
'Ne Zha' Filmmakers Sued for Alleged Plagiarism
A Beijing-based production company claims the animated blockbuster bears 'striking similarities' to its musical.
First came the praises; now come the accusations.
The producers of the summer blockbuster "Ne Zha" are facing a lawsuit from a Beijing-based production company that claims the record-breaking animated movie copied plotlines from its musical. China Film Huateng — the company behind the musical "Memory 5D+" — had alleged in September that the animated movie exhibited "striking similarities" to the musical's storyline, character design, and production elements, among other things.
The Beijing Intellectual Property Court accepted the case Monday. China Film Huateng is demanding 50 million yuan ($7.1 million) for "economic losses" as well as 1 million yuan in legal fees, according to the lawsuit.
"Memory 5D+" brands itself as "a creative show of Chinese intangible culture heritage" that tells a creation story based on Chinese mythology, according to its website. The show was staged from April 2017 to July 2018 in Chinese cities and Pasadena, California.
"Ne Zha," meanwhile, is about an impish god-child struggling with his identity while simultaneously protecting a community that cast him out because of his special powers. The movie was released in July and has become the highest-grossing Chinese animated movie of all time in the country.
While the movie was amassing positive reviews, Shi Jing, one of the "Memory 5D+" musicians, was the first to publicly accuse "Ne Zha" of plagiarism. She claimed in August that the movie's "content, details, and even poster" were similar to the musical, and that this had prompted fans to wonder if the animated blockbuster was the musical's "movie adaptation."
Shi's post quickly drew support and criticism online, with many demanding that she prove her allegations. A week later, China Film Huateng announced its plans to take the makers of "Ne Zha" to court.
Amid the plagiarism accusations, a visual effects designer from the southern Guangdong province has accused China Film Huateng of using his video in the musical without attribution. The company said it reached out to the man but has not received a response, adding that the video was obtained from a third party that claimed to have the legal rights to it.
Editor: Bibek Bhandari.
(Header image: Promotional images from the film "Ne Zha" (left) and the stage play "Memory 5D+." From Douban and @石璟箜篌 on Weibo)