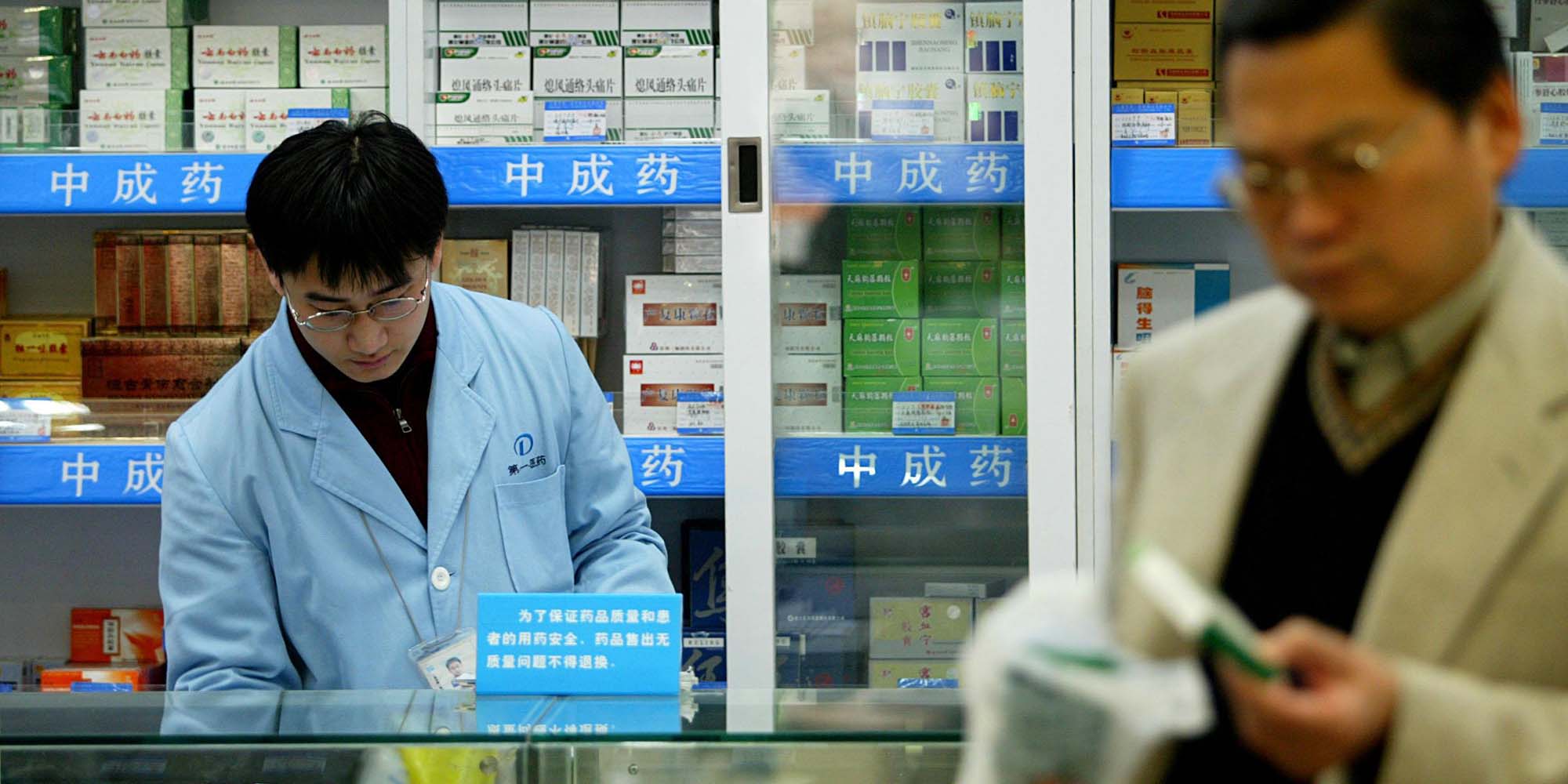 NEWS
European Doctors Urge WHO to Reconsider TCM Section in ICD-11
The medical experts argue that treatments that can't be 'substantiated by conventional scientific investigation' have no place in an authoritative disease manual.
This article has been updated to include comments from Dan Larhammar, president of the Royal Swedish Academy of Sciences, who was consulted for the joint statement.
Europe's leading medical experts are urging the World Health Organization (WHO) to reconsider including a section on traditional Chinese medicine in the latest revision to its authoritative disease manual, arguing that doing so risks legitimizing unproven therapies.
In a joint statement Thursday, the European Academies' Science Advisory Council (EASAC) and the Federation of European Academies of Medicine (FEAM) said that traditional Chinese medicine, or TCM, "covers a wide range of practices often viewed with scepticism by those in the medical and scientific communities."
"Concepts of body and disease used in TCM have not been substantiated by conventional scientific investigation," the authors wrote. "This lack of a science base often makes TCM mechanisms and claims neither verifiable nor falsifiable by scientific experimentation. In Europe it is difficult to reconcile TCM with mainstream medicine and its frameworks for regulation."
In May, the WHO presented the 11th revision of the International Classification of Diseases — a global standard for diagnosing and treating diseases, as well as identifying emerging public health trends — at the 72nd World Health Assembly in Geneva. The addition of the supplementary chapter on traditional Chinese medicine sparked some backlash from the biomedical community at the time.
According to Dan Larhammar, one of four European academics consulted for the joint statement, the chapter includes two problematic terms: qi and meridians.
"These concepts are still too vague and scientifically unproven despite numerous attempts to define them more precisely," Larhammar told Sixth Tone. "TCM is a wide range of methods based on quite distinct concepts, so each method has to be investigated and evaluated separately." The molecular biology professor added that diagnostic methods providing "accurate, objective, reproducible, and safe assessment of a patient's condition" could be considered for inclusion.
Although the WHO claims that the IDC-11's chapter on traditional medicine is not an endorsement, the European scientists fear that this is precisely how the global health community, as well as companies looking to promote their drugs and medical products, will interpret it.
The statement from EASAC and FEAM cautions that TCM is a diagnostic approach that has not been, and may never be, "adequately validated according to established scientific and regulatory criteria." Citing the controversial use of acupuncture to relieve pain and the some herbal ingredients' potential to cause harm, the doctors urged the WHO to "do more to ensure that all medical products and procedures are subject to an appropriate level of evaluation for quality, safety and efficacy consistent with standardised testing procedures."
The medical experts do not assert that TCM techniques are entirely without merit, giving the Nobel Prize-winning discovery of artemisinin for treating malaria as one example. But they argue that the success of this treatment should be attributed to "thorough preclinical investigation" and "rigorous clinical trials."
Whether Chinese or Western, most medical professionals seem to agree that scientific evidence should be the foundation for any medical treatment or theory. Earlier this year, an article by state news agency Xinhua said that TCM "still lacks evidence justifying its clinical effectiveness and safety," and that this is a hindrance to it being exported to the world.
In recent years, Chinese authorities have taken some measures to better understand TCM practices and regulate what has become a $60 billion industry, according to some estimates. In November 2017, the China Food and Drug Administration issued a guideline stating that the names of traditional medicines should not exaggerate their effectiveness. And in March of this year, the China Academy of Chinese Medical Sciences founded the country's first center for evidence-based TCM in Beijing.
For experts like Larhammar, the word "evidence" is key. "Whether traditional methods may be useful or should be abandoned is not a matter of geography or culture," he said. "Methods that are not immediately refuted as being unreasonable by fundamental principles of chemistry and physics may be subjected to scientific investigation."
Editor: David Paulk.
(Header image: A man buys medicine at a pharmacy in Shanghai, Nov. 15, 2003. VCG)