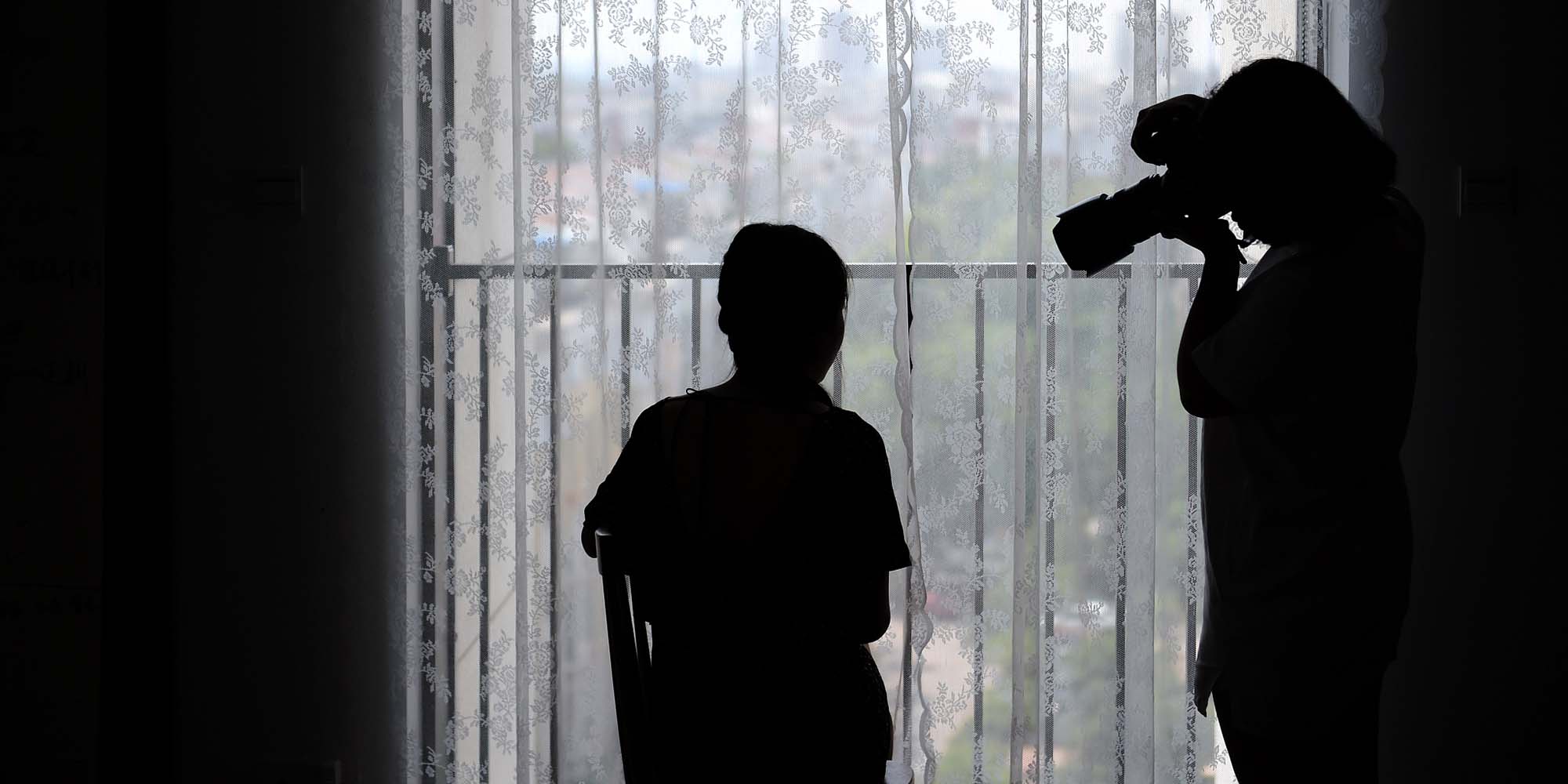 NEWS
Mother of Woman Who Killed Herself Over Photoshoot Seeks Justice
The photo studio reportedly demanded $2,900 for the pictures — some of them 'private' — that the 20-year-old client couldn't pay.
The mother of a woman who killed herself in southwestern China's Guizhou province last month is searching for answers after an online chat record suggested a local studio may have blackmailed the 20-year-old client following a photo shoot, local media outlet Guizhou City News reported Thursday.
Screenshots of text messages between the deceased's cousin and an employee at Guiyang Life Photo had referenced some "private" photos, suggesting the studio might have taken intimate shots of the young woman, surnamed Wang. The cousin later shared the screenshots with the victim's mother.
Wang killed herself on Oct. 26, over a week after the photoshoot, and after the studio reportedly demanded over 20,000 yuan ($2,900) for more than 100 photos, local media reported. Wang had previously agreed to pay 2,299 yuan for 22 portrait shots.
Two days before Wang's death, she told her cousin that the photo studio was forcing her to buy the photos at an extortionate price. The cousin contacted an employee at the studio surnamed Ni hoping to resolve the situation.
Ni then called Wang, according to media reports. The deceased's mother, surnamed Jin, believes it was this minute-long conversation that drove her daughter to take her own life two days later. In Wang's messages to Ni after the call, she asked him if he wanted to "cheat someone with depression and heart disease" and threatened to end her life.
The following day, Oct. 25, Wang visited the studio with a friend surnamed Tang to continue the negotiations. The studio reportedly told them they could choose to pay 4,800 yuan to "break the contract" or 16,000 yuan for all of the photos. It is unclear whether Wang agreed to either option.
The day after this visit to the studio, Wang wrote on her WeChat Moments social feed that "every day is a struggle" and said she wanted to "commit suicide." Her parents found her body that evening.
On Nov. 1, authorities announced that police and the local market supervision bureau are investigating the case.
A notice on the studio's storefront said it had suspended operations on Nov. 1 to cooperate with the investigation, according to media reports. Sixth Tone's phone calls to the studio went unanswered Thursday.
Wang's mother, Jin, reportedly asked the studio to hand over any compromising photos of her daughter, but staff denied possessing any such pictures. On Thursday, Jin told Guizhou City News that she found an unfamiliar black lingerie item in her daughter's room, which she suspects may have been worn during the photoshoot.
"My daughter's death is definitely not just because of the exorbitant prices for the photos," Jin said. "There must be other hidden reasons."
Editor: Bibek Bhandari.
(Header image: VCG)