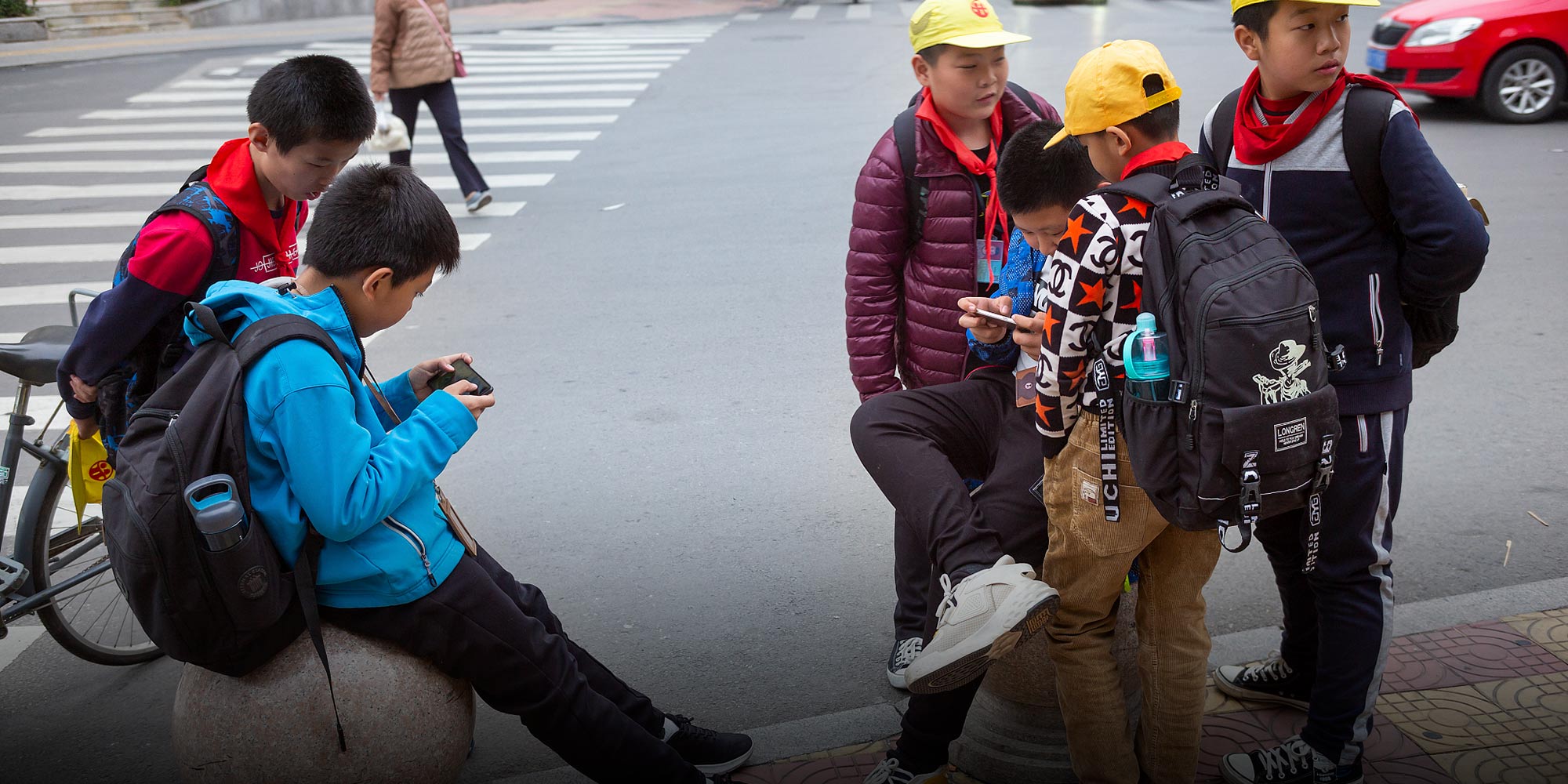 NEWS
China Announces Raft of New Gaming Restrictions for Minors
The policies — which include daily playtime limits, evening curfews, and caps on in-game spending — are the national media regulator's latest move to curb gaming addiction and nearsightedness in children.
China is ramping up efforts to combat gaming addiction among minors by restricting playtime, imposing curfews, and capping in-game purchases.
The country's media regulator, the State Administration of Press and Publication (SAPP), announced the new anti-addiction regulations for minors Tuesday, according to state news agency Xinhua. In addition to an existing requirement that underage gamers must register for games using their real names and government ID numbers, the new rules also restrict the amount of time and money minors can spend playing.
Game developers and distributors have been ordered to bar children from playing between 10 p.m. and 8 a.m., limit their playtime to 1.5 hours on weekdays and 3 hours on weekends and holidays, and add age recommendations to their games. The regulations further state that children aged 8 to 16 should not be allowed to spend more than 200 yuan ($29) a month on in-game purchases, or at most 400 yuan a month if they're between 16 and 18.
Gaming companies that fail to comply will be ordered to make the necessary rectifications within a designated time, according to the regulations, and those that still fall short could have their business licenses revoked.
"The establishment and implementation of the regulations will have a strong significance and an effective impact on strengthening and improving online gaming management, protecting the mental and physical health of minors, and building a clean and pure cyberspace," an unnamed SAPP spokesperson told Xinhua.
China is one of the world's largest gaming markets, with 620 million players and $38 billion in total revenue last year. But largely because of stricter regulations imposed on the industry beginning in 2018, the U.S. is projected to reclaim the title of world's largest gaming market by revenue this year, according to gaming research site Newzoo.
The Chinese government has long been wary of the potentially harmful effects of online gaming on the country's young people, such as myopia and exposure to violence and sexual content. In 2018, Beijing unveiled a plan to limit the number of online games available in order to "reduce shortsightedness in minors." The same year, regulators stopped approving new titles altogether, leading to a nine-month "winter" that left the country's multibillion-dollar gaming industry reeling.
To stave off criticism from the authorities, China's gaming companies have been actively self-regulating to prevent gaming addiction. Tencent, the tech giant behind Honor of Kings, has introduced mandatory real-name registration for the hit game and launched a guardianship feature that allows parents to supervise and limit their children's playtime.
The new regulations are China's strictest to date, as they set requirements for video games across all online platforms including mobile and desktop. But Pei Pei, a Beijing-based analyst with Sinolink Securities, told Sixth Tone that existing regulations from major gaming companies like Tencent and NetEase go even further. Tencent previously limited its youngest mobile gamers to just one hour of playtime a day between 8 a.m. and 9 p.m., with no extra time on weekends or holidays.
According to Pei, the new spending cap shouldn't impact gaming companies' bottom lines too much either.
"Although minors are a huge demographic playing online games, adults with disposable income are actually the ones who prop up the gaming industry," he said. "As long as companies don't step on the line of allowing minors to overplay, they'll be fine."
Editor: David Paulk.
(Header image: Children play mobile games after school in Jinan, Shandong province, Oct. 16, 2019. Wang Jian/VCG)