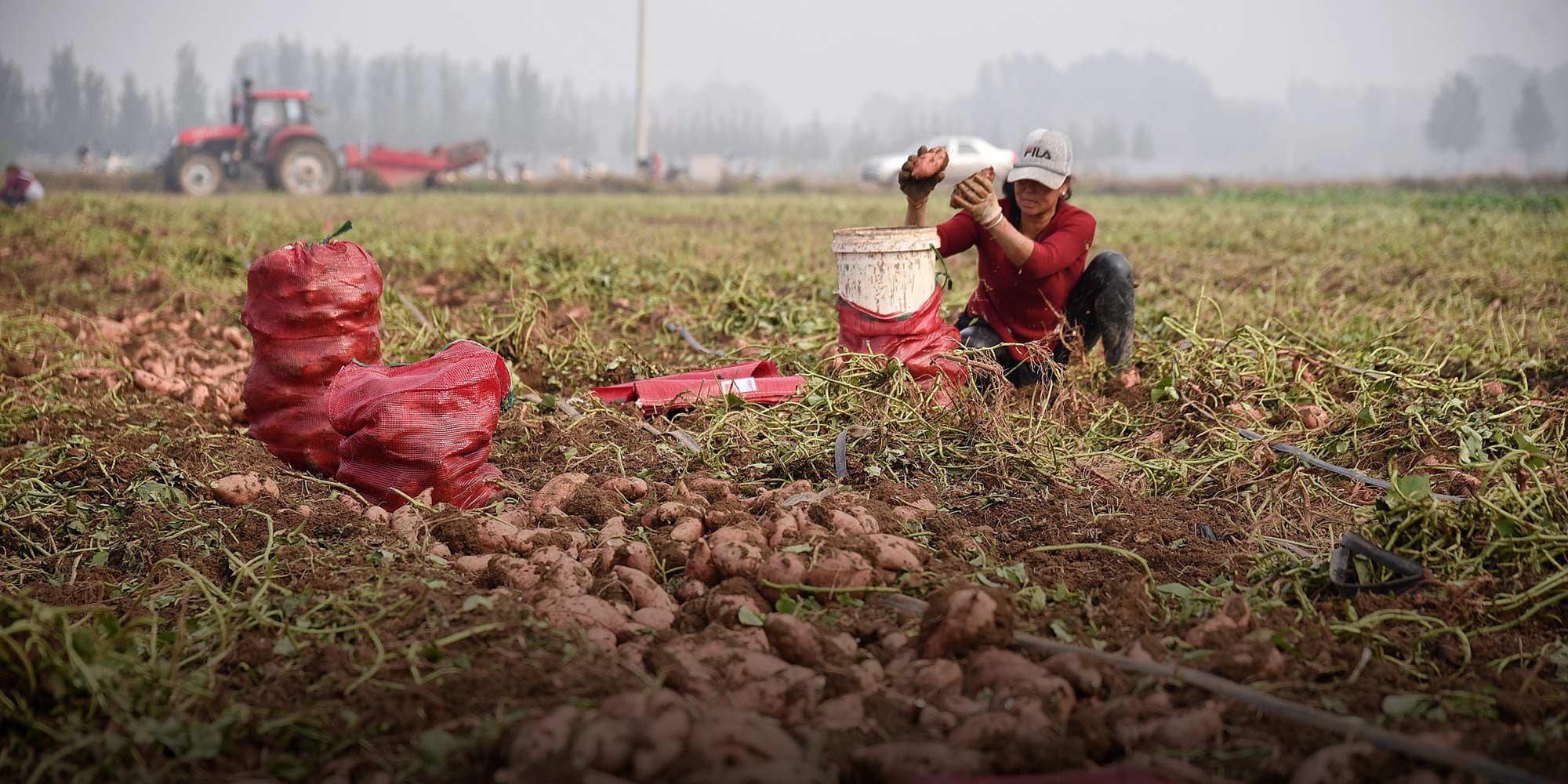 NEWS
Book of Poverty Alleviation Case Studies Unveiled in Shanghai
Chinese authorities are touting the collection as a model for developing countries to emulate.
SHANGHAI — A book of poverty alleviation case studies compiled over four decades of cooperation between China and the United Nations was released Tuesday at the China International Import Expo in Shanghai.
Titled "Excellence in Poverty Reduction," the collection of 34 case studies is being touted as evidence of China's success in lifting millions of people out of poverty since the reform and opening-up era of the late '70s and early '80s. It is also being hailed as a model for developing countries to emulate.
"Having these case studies is very useful for teaching us to understand how things worked in the past in order to deal with issues in the future," Nicholas Rosellini, the UN's representative in China, told Sixth Tone. "It's not just useful for China, but also very useful for other countries. These case studies are the starting point for other countries to look at their issues on poverty reduction and adopt measures appropriate for their own countries."
China claims to have lifted 740 million people out of poverty since 1978 — a figure roughly equivalent to the total population of Europe. However, according to the National Bureau of Statistics, there were still 16.6 million people in the country living below the national poverty line at the end of last year.
The book summarizes the lessons China has gleaned from its efforts to reduce poverty. Some projects, for example, were too dependent on local governments and failed to seek support from businesses, grassroots organizations, and the public.
The Chinese government's poverty standard of 2,300 yuan ($330) per year is well below the World Bank's global standard of nearly $700 a year, last updated in 2015. By next year, China hopes to eliminate rural poverty altogether.
(Header image: A woman picks sweet potatoes on a farm in Handan, Henan province, Oct. 18, 2019. Hao Qunying/VCG)