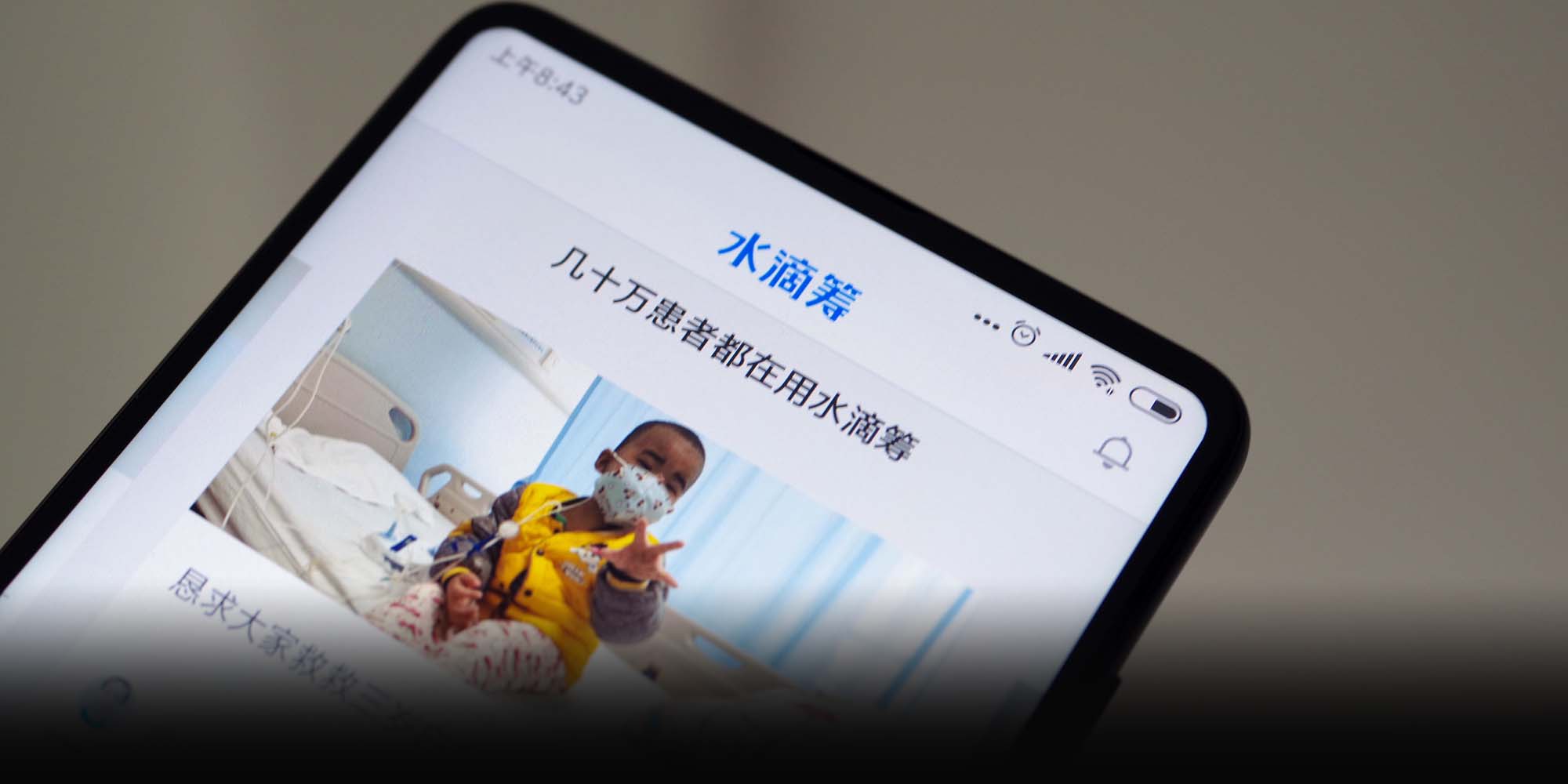 NEWS
Court Orders Man To Return Misused Crowdfunds
The father had raised over $21,000 to treat his sick infant son but instead used most of the money for other purposes.
A court in Beijing has ordered a man to return the donations he received through an online crowdfunding platform in a landmark ruling on such disputes, Sixth Tone's sister publication The Paper reported Wednesday.
In its verdict Tuesday, the Chaoyang District People's Court asked the man, surnamed Mo, to return the more than 153,000 yuan ($21,800) he had raised through medical crowdfunding platform Shuidichou after he was found using the donations for other purposes.
Mo launched a crowdfunding campaign in April to raise money for his 6-month-old son who needed a heart transplant. But after his son died in July, the crowdfunding platform said it received a tip claiming the father hadn't used the entire fund for his son's treatment, according to the media report.
An unnamed lawyer representing Shuidichou argued in a March 25 hearing that Mo only used a "small portion" of the raised funds for their actual purpose and repaid his debts with the rest, according to a separate report by The Paper. Mo said he only spent 30,000 yuan from the donations on his son's medical expenses, while hospital records the lawyer presented during the trial showed that the total costs amounted to 100,000 yuan.
"Both the accused and his father have stable incomes, and the family receives up to 60,000 yuan from their rental property every year, and have the financial means to pay for the patient's medical bills," the lawyer said. "This makes them ineligible for crowdfunding on Shuidichou."
Mo argued that he lost his job after his son's illness and provided Shuidichou with the relevant information. But the crowdfunding platform dismissed his claims, saying Mo had intentionally failed to disclose his financial details.
During Tuesday's hearing, the court concluded that Mo hadn't divulged all of his assets and had also used the online donations for other purposes, violating the terms and conditions of the crowdfunding platform. While Shuidichou does not restrict people with privileged backgrounds from using its platform, individuals who haven't used the full donation due to death or other reasons are required to return the remaining amount.
This is not the first time people with ample funds have turned to Shuidichou to pay their hospital bills. Earlier this year a Chinese celebrity's medical fundraising campaign faced criticism, with many wondering whether platforms like Shuidichou should allow well-off individuals to solicit donations.
Editor: Bibek Bhandari.
(Header image: Crowdfunding platform Shuidichou's mobile app on a smartphone. IC)