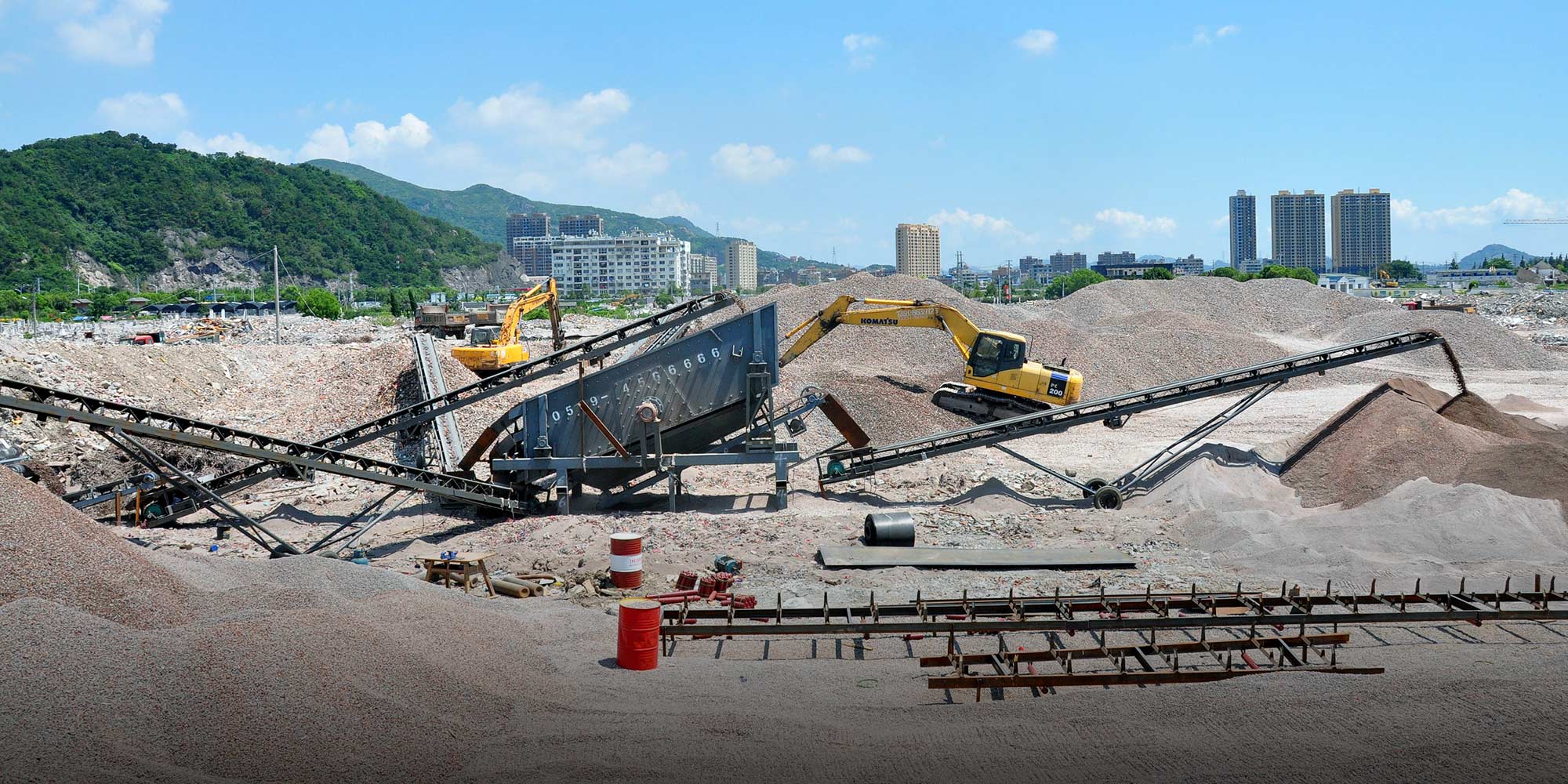 FEATURES
China Moves to Demolish a Growing Construction Waste Problem
Cities turn to foreign equipment as China struggles to deal with a mountain of used building materials.
SHANGHAI — Blocked roads and drains. Rivers and groundwater poisoned by chemical runoff. Toxic gas leaking into the atmosphere. Tainted soil and crops.
These are just some of the risks posed by the latest environmental problem to receive Chinese officials' attention: the mountain of untreated construction waste dumped into landfills across the country.
Dealing with a rapidly growing volume of urban waste has become an urgent priority for the Chinese government. Major cities including Beijing and Shanghai have launched massive new recycling schemes in recent months, while authorities have pledged to invest 21.3 billion yuan ($3.1 billion) in garbage processing facilities.
Most cities' efforts up to now have focused on cleaning up household trash, with construction waste — which accounts for at least 30% of China's total urban waste — receiving comparatively little attention. But change appears to be on the horizon, as policymakers begin to grasp the scale of the challenge posed by toxic building materials.
Chinese developers will erect new housing with a combined floor space of approximately 30 billion square meters by 2020, producing 3 billion tons of waste in the process, according to a report by the Shenzhen-based research company Qianzhan published last year. Yet large parts of the country lack the equipment or regulations necessary to deal with these byproducts: Less than 10% of construction waste is recycled or reused in China, compared to 90% in the European Union and 95% in Japan.
In extreme cases, companies have been caught dumping piles of bricks and other materials into nearby fields and waterways. In 2016, 12 people were arrested after pouring thousands of tons of construction waste into eastern Jiangsu province's Taihu Lake. Local governments have been forced to call on residents to watch out for cases of illegal dumping, warning that construction waste can cause air, water, and soil pollution.
According to Li Yang, a professor at the Shanghai Research Institute of Building Sciences, several factors contribute to China's low recycling rate for construction waste. Cities often lack basic infrastructure for processing waste, such as crushers. In addition, authorities have yet to develop a comprehensive legislative and regulatory framework to promote the reuse and recycling of materials.
There are signs, however, that local governments are moving to plug these technological and regulatory holes. During last year's "two sessions" — a key set of political meetings that takes place each March — several provincial authorities delivered work reports outlining plans to reduce the amount of construction waste going to landfills.
Officials' increasing prioritization of construction waste disposal is opening up opportunities for entrepreneurs like Jiang Xiaoyun. The businessman opened the first treatment plant for processing used building materials in Taizhou, Zhejiang province, earlier this year.
"The government has granted land for our project," says Jiang. "It's just a small pilot. I think government policies (on construction waste recycling) will come out and new regulations will be implemented soon."
According to Jiang, Taizhou produces 5 million tons of construction waste per year, but his plant will only be able to handle around 2 million tons annually. The entrepreneur is looking to import more advanced equipment from Europe, which can classify materials faster and more accurately than domestic products.
Foreign companies are also discovering new opportunities to work with Chinese authorities on construction waste projects. LafargeHolcim, a Swiss construction group, is currently in discussions to build a material recycling plant in Shanghai's southwestern Minhang District, a representative from the company tells Sixth Tone.
LafargeHolcim is also exhibiting its previous work on ecological restoration projects such as Haller Park, a former quarry in Kenya, at the China International Import Expo in Shanghai this week. The company expects such sustainability projects to become more common in China in the coming years, according to Liu Lijia, head of global infrastructure and strategic clients in China at LafargeHolcim.
"The things China is facing and will face are the same as what we experienced (in Europe)," says Liu.
Lou Ziyang, professor at the School of Environmental Science and Engineering at Shanghai Jiao Tong University, agrees that China needs to draw on the expertise of global firms that have decades of experience in dealing with construction waste.
"We can't be lax about environmental protection," says Lou. "Our country will become stricter and stricter."
Additional reporting: Jiang Feng; editor: Dominic Morgan.
(Header image: A crusher grinds and sorts construction waste for recycling in Yueqing, Zhejiang province, Aug. 8, 2018. Cai Kuanyuan/IC)