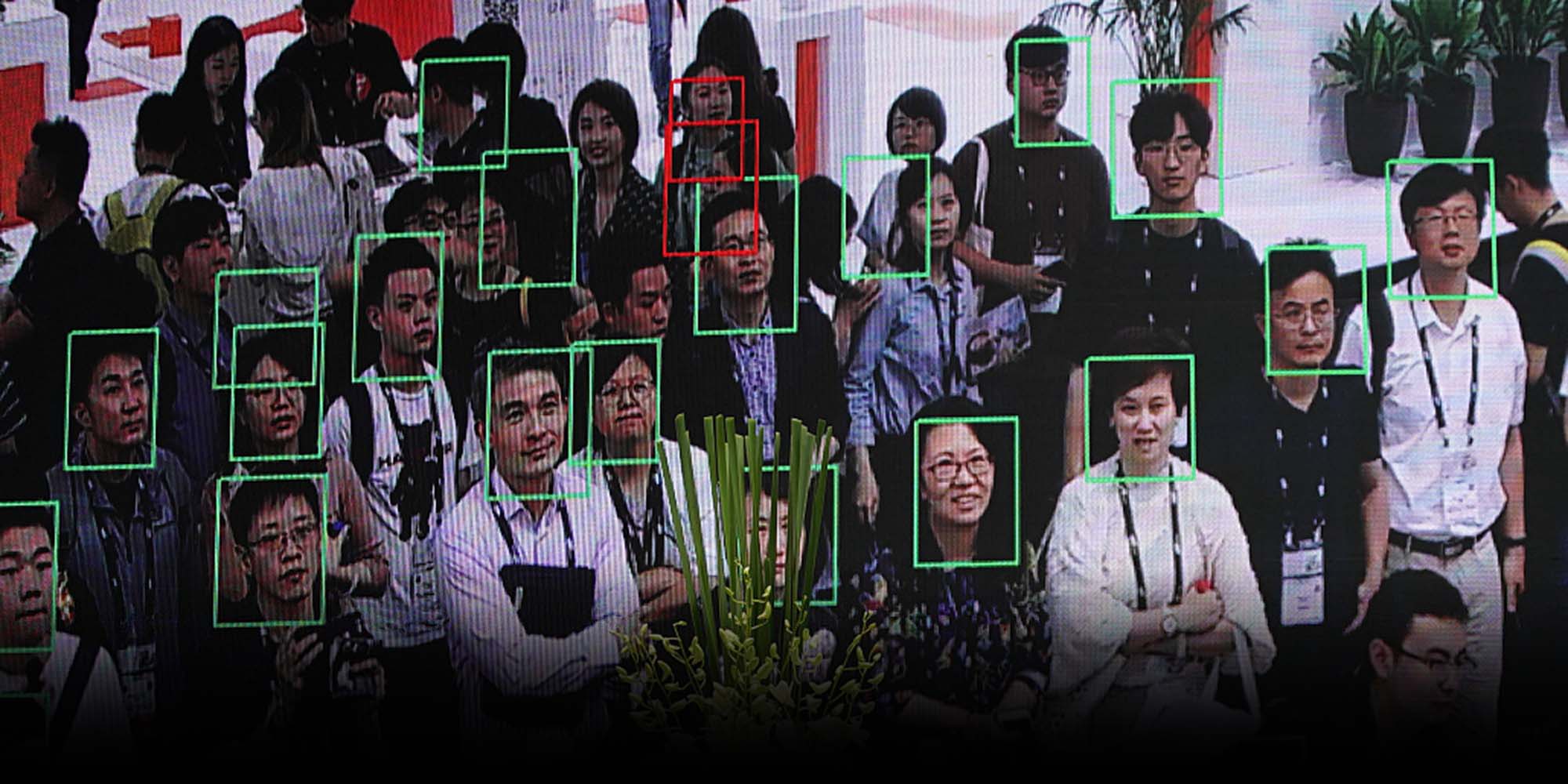 NEWS
Chinese Professor Files Landmark Suit Against Facial Recognition
The academic at Zhejiang Sci-Tech University claims that a safari park's compulsory collection of facial data is a violation of his consumer rights.
A law professor in eastern China claims to have filed the country's first lawsuit against an application of facial-recognition technology, accusing a safari park of collecting unnecessary personal data and depriving consumers of their right to choose whether to opt in.
Guo Bing, an adjunct professor at Zhejiang Sci-Tech University's School of Law and Politics, filed a lawsuit against Hangzhou Safari Park last week after the tourist site introduced mandatory facial recognition registration for its annual members, Qianjiang Evening News, a local paper, reported Sunday. Guo accused the zoo of violating China's consumer rights protection law — one of its clauses pertains to obtaining consumer consent — and is demanding a full refund for an annual membership he bought in April.
"The reason I filed this lawsuit is not for compensation of economic loss," Guo told Qianjiang Evening News. "I personally think the current application of facial-recognition technology still faces uncertainty and security risks, and needs to be regulated."
Guo said the park — which allegedly would not allow him to enter the premises if he failed to comply with the new rule — is only offering a partial refund for the annual pass on the grounds that Guo has already used it several times.
The Fuyang District People's Court in Hangzhou accepted the case Friday.
Hangzhou Safari Park offers an annual membership for 1,360 yuan ($190) and used to require annual members to both present their annual passes and scan their fingerprints to enter. Guo claims the park sent a text message to members on Oct. 17 informing them that the previous requirements were being replaced with mandatory facial recognition, supposedly to expedite the entry process.
"The moment I saw the text message, my professional instinct told me that the way Hangzhou Safari Park was doing this was illegal," Guo told Qianjiang Evening News. The professor had not responded to Sixth Tone's interview request by time of publication.
Facial recognition can identify people by capturing, analyzing, and comparing patterns derived from facial profiles. The technology is being widely adopted in several settings in China — including railway stations, beer festivals, pop concerts, and even classrooms — as a part of the country's push to become a world superpower in artificial intelligence.
However, the nascent technology is also raising concerns due to a lack of regulation and the possibility for error. In September, a face-swapping app called Zao came under fire over clauses in its terms and conditions that allowed it to sell users' photos and videos to third parties. And last month, facial recognition locks used by Hive Box, the company that operates China's largest network of express delivery lockers, were hacked by fourth graders with photographs.
Hu Lin, an assistant law professor at Shanghai University of Finance and Economics, told Sixth Tone on Monday that Guo's case may serve as a warning to other enterprises over the use of biometric data such as facial patterns — even though Guo's bone to pick is more with the park for allegedly violating consumers' rights than with the technology itself.
"Besides getting users' consent before collecting data, policies including how and where these organizations will store and use facial data are worth more regulation," Hu said. "Some companies are very likely to use this facial data they capture to train artificial intelligence algorithms or sell it to third-party companies to train them."
Currently, there is no law designed to regulate the use of biometric data such as faces or fingerprints in China, which fall into the category of sensitive personal information. Experts say this makes it hard for consumers to take action under current legal frameworks.
A spokesperson for Hangzhou Safari Park surnamed Yuan told Sixth Tone that facial recognition is part of the zoo's "smart tourism" initiative, which incorporates digital technologies in an effort to provide greater convenience to consumers. The park hopes to join Hangzhou's "city brain" platform, the spokesperson said — referring to a smart city initiative led by tech giant Alibaba that aims to harness and widely apply emerging technologies like big data and artificial technology.
"Our facial-recognition system is only used on visitors entering the zoo," Yuan said. "We definitely have technical measures (in place) to securely store and protect the members' personal information, but I won't go into detail about those."
The spokesperson said that after the court accepted the lawsuit, the park offered Guo the option of using his government-issued ID and membership card to enter, but he refused. Hangzhou Safari Park has no plans to cancel its facial recognition requirement and will await the court's ruling, the spokesperson said.
Editor: Bibek Bhandari.
(Header image: Visitors to the Consumer Electronics Show Asia are identified using facial-recognition technology in Shanghai, June 11, 2019. Aly Song/Reuters/VCG)