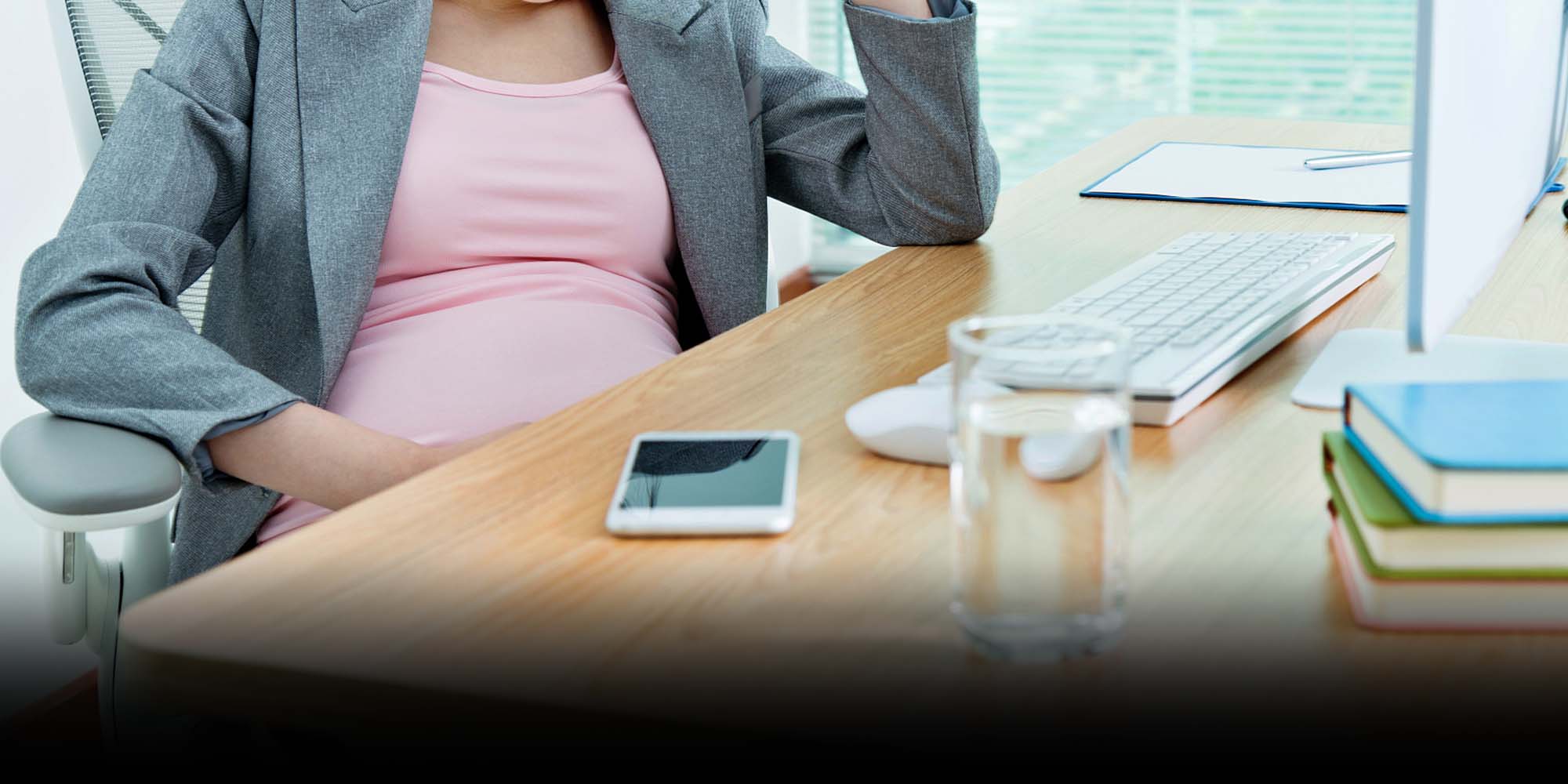 NEWS
Woman Fired for Getting Pregnant Wins Case Against Former Employer
The woman from Guangdong province had sued a company that terminated her after she told them she was pregnant.
A district court in southern China's Guangdong province has ruled in favor of a woman who sued her employer for firing her because of her pregnancy, financial news outlet Caixin reported Wednesday.
Yingli Property Management Co. Ltd. in Zhuhai City has been ordered to pay the plaintiff, surnamed Fan, a total of 13,939 yuan ($1,980) in compensation, according to the verdict, which the woman's lawyer shared with Sixth Tone. Fan, 41, had sued her employer in April under the equal employment rights clause in the Provisions on the Cause of Action of Civil Cases, accusing the company of discrimination.
"This is a victory, after all," Fan told Sixth Tone on Thursday. "I hope this encourages more women to fight for justice and for themselves."
Under China's labor contract law, companies cannot terminate the contracts of women who are pregnant or on maternity leave, or during the one-year breastfeeding period. A new guideline in February also prohibits recruiters from asking marriage- or pregnancy-related questions to female applicants and bars companies from imposing pregnancy restrictions on their employees.
In recent years, China has made some strides to better protect female staff, imposing hefty fines against sexist hiring practices and workplace gender discrimination. However, some companies have been caught firing pregnant employees or forcing them to leave their posts in order to limit losses incurred during maternity leave.
According to Fan, the company said she would be moved to a "less stressful" post when she told them about her pregnancy a month into her job in February, according to Caixin. But instead, she was barred from entering the workplace and told they didn't need her anymore. She had been working 12-hour shifts at a local school with only four days off a month and had been earning a monthly salary of 3,750 yuan.
Fan said she was "mentally distressed" after the dismissal and began experiencing insomnia, according to the court document. She had a miscarriage the following month.
Guo Jing, who won a landmark workplace gender discrimination lawsuit in the eastern city of Hangzhou in 2014, told Sixth Tone that new measures like the equal employment rights provision — which only came into effect in January — have provided more legal support to women facing discrimination. Previously, disputes were commonly resolved through labor arbitration, limiting the plaintiffs' compensation claims.
"This is the result of years of effort, including from activists and scholars," Guo said.
Jiang Pan, Fan's lawyer, told Sixth Tone the court supported almost all of their claims, including salary lost during pregnancy, unmet maternity leave losses, and psychological damage. She added that previously, when labor arbitration was the most common way to resolve workplace disputes, pregnant employees had the same legal protections as other workers — meaning they had no additional entitlements during pregnancy, lactation, and birth.
"There are now more channels for them (pregnant workers) to seek help," Jiang said. "They could either seek labor arbitration or file a lawsuit, which entitles them to a broader range of compensation."
Neither Jiang nor Guo sees the fight as finished though. They said the current protections for pregnant workers must be further strengthened, especially when it comes to compensation amounts relative to those granted in other countries.
Editor: Bibek Bhandari.
(Header image: 500px Select RF/VCG)