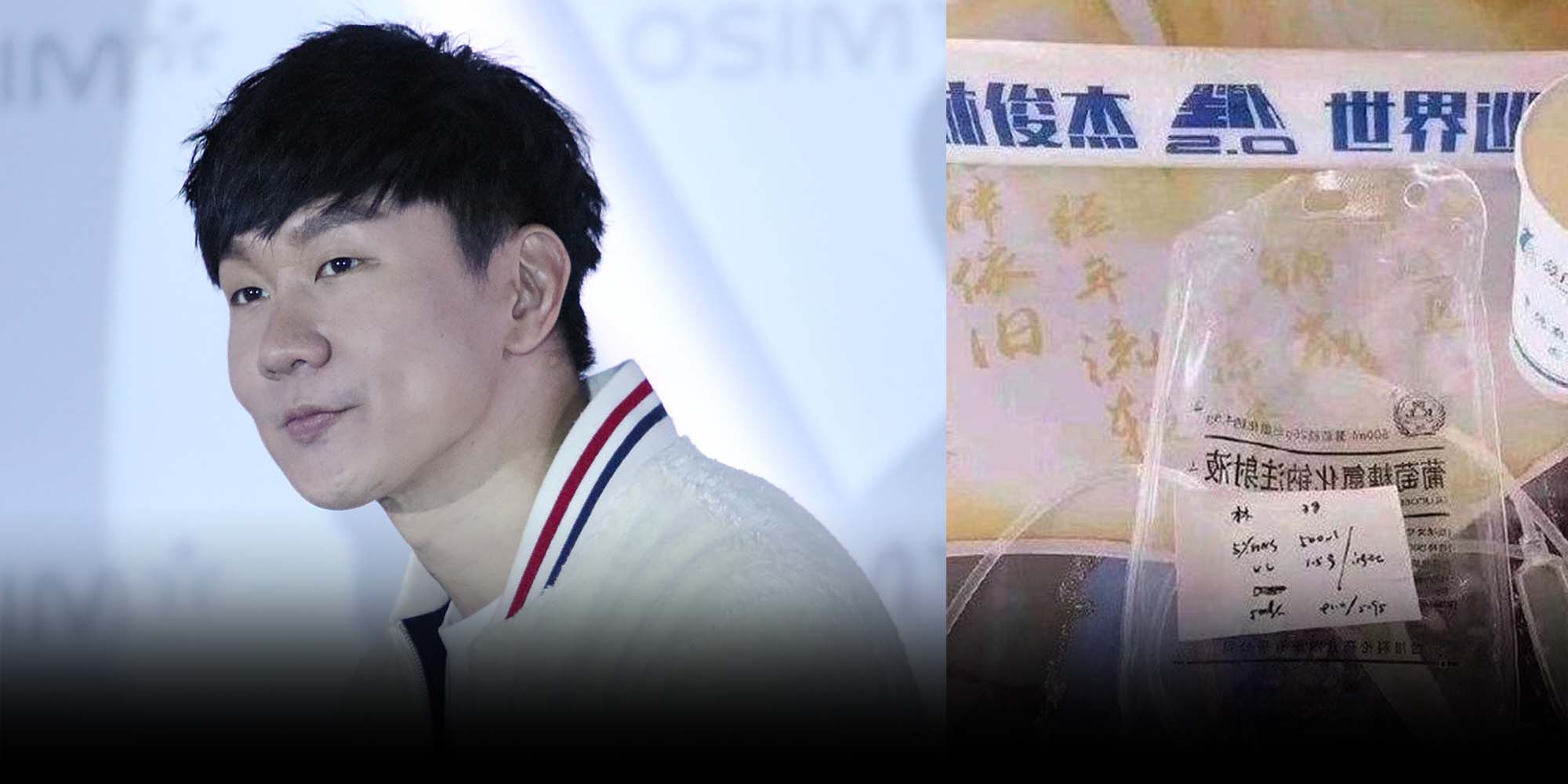 NEWS
Hospital Staff Accused of Selling Pop Star's Medical Waste
Medical workers in Jiangsu province were disciplined after claiming they had sold hospital supplies, including a needle and IV bag, that had been used to treat Singaporean singer JJ Lin.
Curious shoppers can find the strangest things on the Chinese internet, including needles and IV bags used on their favorite celebrity.
A hospital in the eastern Jiangsu province has suspended 11 health care workers for allegedly selling medical products used on Singaporean singer Lin Junjie, known to fans as JJ Lin, according to Chinese media reports Monday. The 38-year-old star of Mandopop, or Mandarin-language pop music, had visited Zhenjiang First People's Hospital the morning after his Saturday concert complaining of "physical discomfort."
Hours after Lin was discharged Sunday, hospital staff advertised the needle and drip bag that had been used on the star, according to screenshots of the post on messaging app WeChat cited by domestic media outlets. A separate post claimed they sold the items for an undisclosed amount.
In a widely circulated video, several nurses and other staff were also seen taking turns laying on the star's hospital bed and posing for photos.
Zhenjiang First People's Hospital on Monday denied the sale of the medical waste, saying the used equipment was disposed of "in strict accordance" with its regulations. The hospital's statement added that the "star-struck" employees had been suspended but did not specify the number of staff disciplined or the duration of their suspensions.
Lin's hospital visit and the events that unfolded thereafter have taken on a life of their own on the Chinese internet, with a related hashtag on microblogging platform Weibo receiving over 440 million views by Tuesday evening.
"Staff members have violated the patient's privacy by leaking information about his hospitalization, which is unprofessional," commented one Weibo user.
In a statement Monday, the agency representing Lin also denounced the incident, saying the individuals involved had "neglected professional conduct." And Lin's father told the Singaporean media outlet Shin Min Daily News that no matter how much fans love their idol, they "shouldn't cross the line."
This isn't the first time items used by celebrities in public have been sold online. In September, chopsticks and tissues supposedly used by actor Angelababy and pop idol Kris Wu during their meal together at a hot pot restaurant in Japan were sold online — an outcome some fans described as "disgusting."
Editor: Bibek Bhandari.
(Header image: JJ Lin (left) appears at a public event in Shanghai, Sept. 24, 2019. VCG; A photo of Lin's used medical equipment (right) for sale online. The Paper)