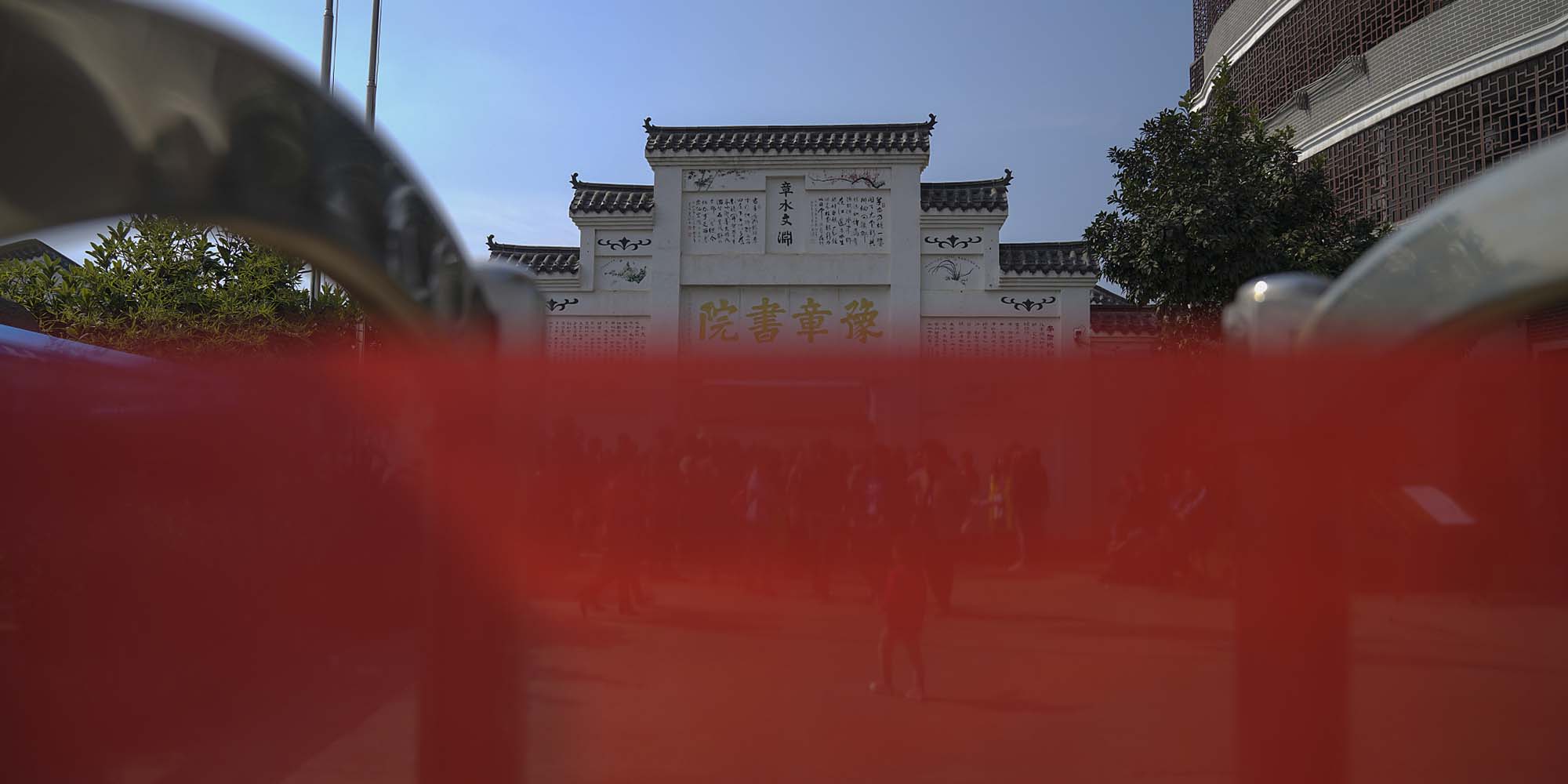 NEWS
Whistleblower Threatened for Exposing Reform School Abuse
Two years after an internet addiction treatment academy was closed down, Wei Jiafu says he and fellow activists are still being targeted with intimidation and death threats.
A whistleblower who helped expose rampant abuse at a so-called internet addiction treatment school in eastern China two years ago says he is still receiving online harassment and even death threats, domestic media reported Sunday.
On Oct. 5, Wei Jiafu — one of the whistleblowers at the heart of a high-profile case from 2017 — wrote on the Quora-like forum website Zhihu that people pretending to be former students at Yuzhang Academy in Jiangxi province have been infiltrating activists' WeChat groups.
According to Wei, a student protection advocate who goes by the online handle Zimu was relentlessly harassed online, interrogated by her university, and driven to attempt suicide. Another activist working with Wei had to leave his job, Wei said, after anonymous parties called his employer and said he'd been sticking his nose where it didn't belong.
On Oct. 25, 2017, Wei posted a scathing letter accusing a Confucian reform school in Nanchang of abusing the children it claimed to be curing of internet addiction. Upon arriving, new students were thrown into small, dark rooms for days at a time, Wei wrote — and once they were released, they could expect severe physical punishments for the smallest violations of school rules, he said.
Wei's post quickly went viral, and at the end of the month the local government confirmed that "problems voiced by netizens" — including students being forced to remain standing for extended periods and beaten with rulers and bamboo canes — were "partly present."
Yuzhang Academy closed down voluntarily on Nov. 2. A week later, a former student surnamed Luo reported the school for holding him against his will, prompting police in Nanchang's Qingshanhu District, where the school was located, to launch an investigation on Dec. 8. According to Wei, it was around this time that he started getting harassed online.
As of today — more than two years since the accusations of abuse were first reported — the school's founder, Wu Junbao, has eluded any form of punishment. On Monday, an employee at the Qingshanhu District prosecutor's office, Tu Yanling, told Sixth Tone that no arrests were made over the abuse that occurred at Yuzhang Academy.
Wei and a few of the other activists are in the process of lodging an official complaint against the school's founders. Though he acknowledges the "chances are slim" that anything will come of it, Wei told Sixth Tone he "has to do what needs to be done."
"This case is important to me because having Yuzhong's founders punished would set a precedent for schools that abuse students in the name of education," Wei said. "This investigation has dragged on for two years, and still the authorities say they don't have enough evidence."
Since Wei first came forward, he has kept a careful record of evidence that could potentially be used in court, including a recent resurgence of death threats.
On Oct. 24, a Zhihu user with the handle Renjian Dapao sent Wei an image of a bejeweled, evil-looking Confucian sage, along with a second image of the sage's severed hands presented in a wooden box, according to chat screenshots. "Wu Junbao says this will be your fate," Renjian Dapao wrote, adding that Wei would be "next" after his friend Zimu's attempted suicide.
Shortly after Yuzhang Academy closed in 2017, the same Zhihu user had sent Wei threatening messages, boasting of his "10 years of professional kidnapping experience."
Neither Wu nor the Zhihu user Renjian Dapao had responded to Sixth Tone's interview requests by time of publication.
Hours after Wei received the latest grim messages, an account on microblogging platform Weibo believed to belong to Wu posted screenshots of the exchange and called Wei an "evil online force."
"There was never any intention to exact revenge, and I don't know the identities of these 'volunteers,' or their names or addresses," the account wrote in a follow-up post Saturday. "To the evil power behind these claims: Please stop wildly misleading and fabricating lies!"
Editor: David Paulk.
(Header image: People gather at the entrance of the closed-down Yuzhang Academy in Nanchang, Jiangxi province, Nov. 5, 2017. Yang Yifan/Caixin/VCG)