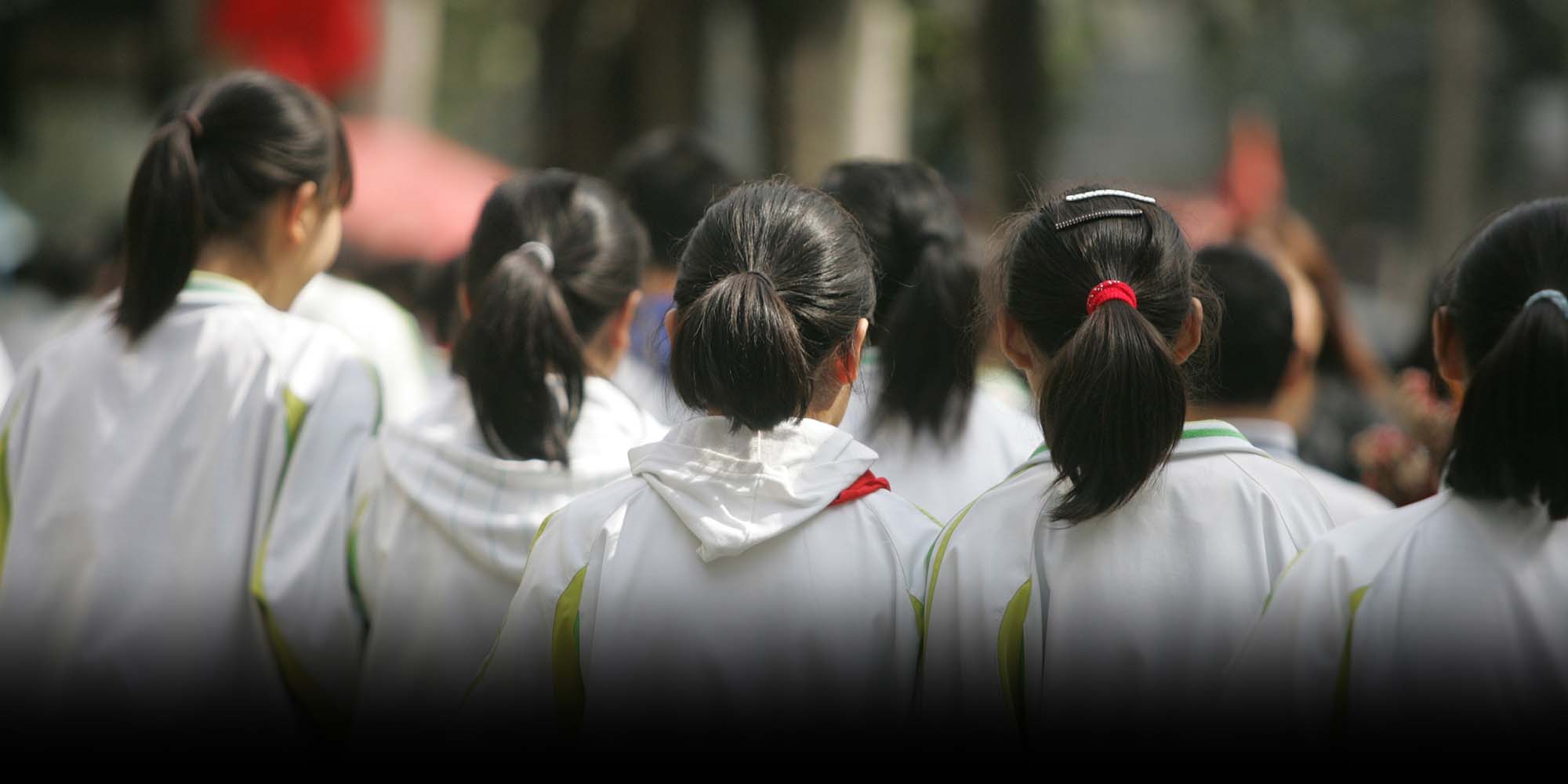 NEWS
Head-Scratching Rules at Chinese Universities: A Recent History
Cuddles, dyed hair, and daytime dorm access are but a few of the curious prohibitions found on China's college campuses.
There are regular rules, and then there are ridiculous rules.
Some Chinese universities have found themselves in the latter category, as educational institutions enforce guidelines that leave students scratching their heads — or perhaps even banging them against the wall. From policies prohibiting campus cuddling to discouraging long hair, such rules have been slammed as arbitrary and draconian, though some schools still defend them as vital disciplinary measures.
Here are some of the unconventional university rules that have made headlines in just the past few weeks.
No Daytime Dorm Access
Dormitories at the Henan Institute of Economics and Trade are off-limits to students during the day, even when they're between classes.
Sun Zhihong, who is in charge of student life at the vocational school, said the rule has been enforced for over a decade and has proved to be "advantageous" for janitors, who find it easier to clean during the student-free hours. "If students have no lessons, they can study in the library," Sun told domestic media outlet Pear Video.
So what do students do when they need a bit of rest and relaxation during classes? One second-year student said classrooms now double as makeshift bedrooms, with weary students plopping down at desks for a surreptitious snooze.
No Curtains, Please
Dorms in Chinese universities can be quite cramped, so some students opt to hang partitions around their bunks to provide extra peace and privacy. However, Jiangsu Second Normal University in eastern China has barred students from using such curtains around their beds since 2017.
"As bed curtains isolate students in an enclosed space, it'd be difficult for others to find out if a student had an accident inside, which we've experienced before," the university said. "We have to ensure students' safety."
Say No to Dyed Hair
Students at Xi'an Kedagaoxin University in the northwestern Shaanxi province had better like their natural hair color, because that's the only one they're allowed.
A current student said the school had instituted a ban on dyed hair and strictly forbade "outlandish colors." After the student's online post went viral last week, however, the school backtracked from its previous "students should look like students" position and clarified that it "discourages" rather than disallows dyed hair.
Mind the Boxes
A school in northwestern China decided it had had enough of the mountains of discarded boxes on its premises.
Students at the Shaanxi Vocational and Technical College are required to collect and unbox their deliveries at a centralized collection point. Failure to comply does not penalize the students, however, but rather the collection center, which is managed by a third party and may be fined up to 30,000 yuan ($4,250).
Though the head of the school's publicity department has denied enforcing such penalties, the delivery collection center claims it has already received two fines, with the most recent one on Oct. 10 costing the center 3,000 yuan.
Social Shaming for Absentees
Skipping a class at Henan University of Chinese Medicine? You'd better have an excuse you don't mind sharing.
Students who run late or miss classes are required to post their reasons on their AIM-like QQ accounts and also get 100 "likes" in exchange for an excused absence. The threshold for students who hold leadership positions at the university is even higher at 1,000 "likes" to get off scot-free. A counselor surnamed Zhu said the policy has yielded "pretty good results" and gives students a chance to "realize their mistakes."
Editor: Bibek Bhandari.
(Image: VCG)