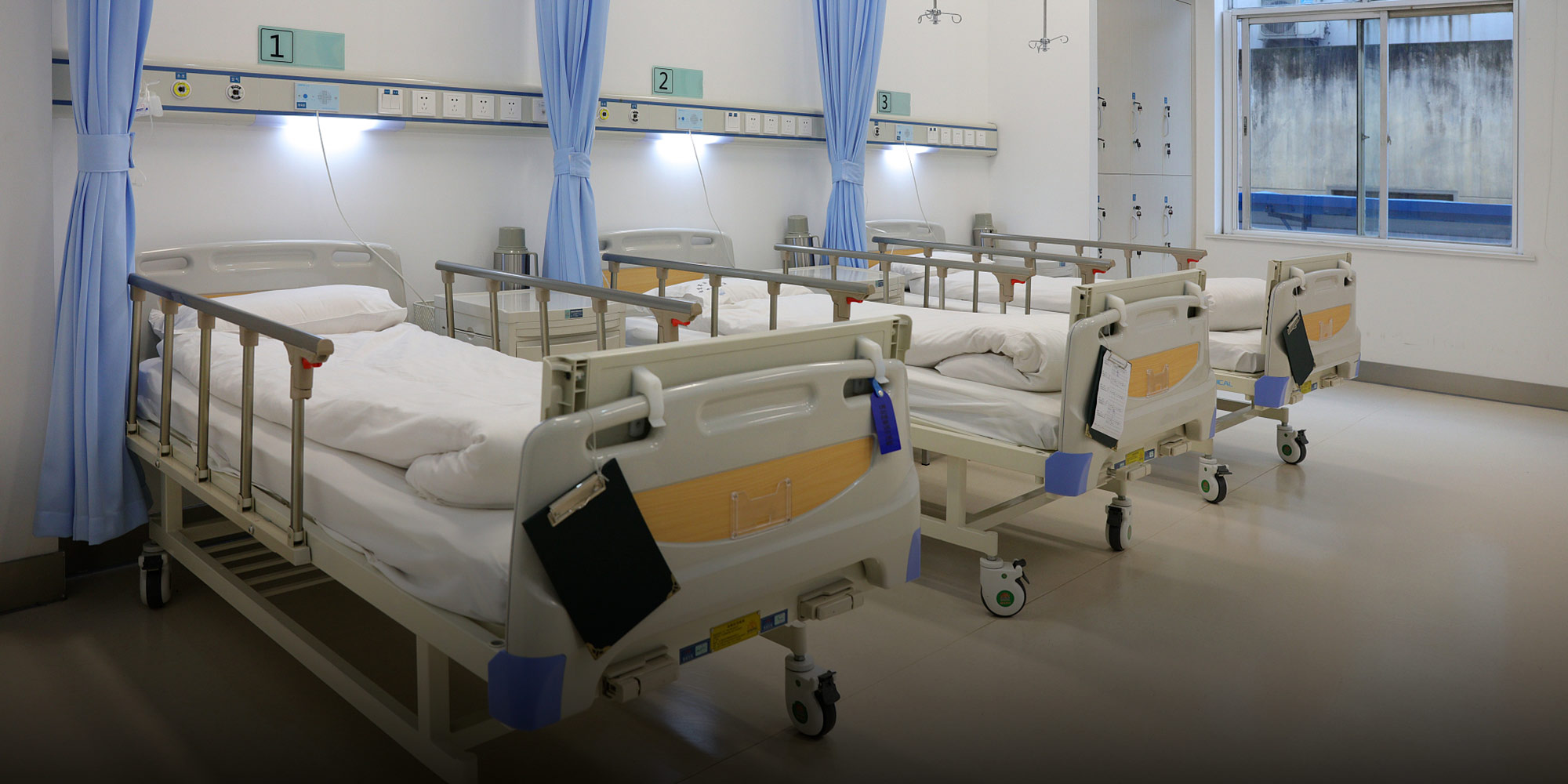 NEWS
Whistleblower Exposes Insurance Fraud at Henan Health Center
An administrative staff member reported her employer for allegedly forging records to claim insurance payouts from the government.
A community health center in central China's Henan province is being investigated after an employee alleged that the facility was forging records to claim medical insurance payouts from the government, authorities in the city of Xinzheng said in a press release Tuesday.
According to Huang Limin, an administrative staff member at the Xinhua Road community health center, the facility's records showed that 42 patients were admitted on Sept. 30, just before China's weeklong National Day holiday. In reality, the center had seen only "three patients admitted in succession," Huang told local media outlet Dahe News on Friday.
On Oct. 3, Huang had contacted local authorities to blow the whistle on her employer. Xinzheng's health care security administration and social security bureaus have since launched a joint investigation into the center, Tuesday's press release said.
According to Huang, Sept. 30 was not the first time the hospital faked its records to illicitly claim funds. She told Dahe News that the center would often engage in such fraudulent activity before national holidays, when the office responsible for disbursing medical insurance payouts was understaffed.
Around two weeks before the National Day holiday, one of Huang's superiors requested a meeting with her, according to a Dahe News report Sunday. The meeting took place in a "small black house," Huang said, and the six hospital staff present were "very unfriendly." She said they were angry at her for "repeatedly exposing the hospital's illegal actions" and wanted her to quit.
Huang alleges that, during the heated argument that ensued, the hospital's vice president, Zheng Honggang, slapped her so hard that her eardrum burst. Zheng denied the assault to Dahe News and said the meeting had been to inform Huang of her dismissal. He has been removed from his position and could face legal repercussions after the investigation, the local government said.
During an inspection on Oct. 3 — the day Huang reported the hospital — authorities found "incomplete and inconsistent entries" in the center's admittance records, which indicated that there were 40 patients hospitalized. Only three were present at the time of the inspection.
Liu Zhanming, the hospital's president, said that while there had been "at most" 30 patients at the center on the night of Sept. 30, all but three had gone home, as they lived nearby and there were "strong winds" that night.
According to Huang, the allegedly inflated records generated an additional 100,000 yuan ($14,000) in ill-gotten subsidies for the center, which since Friday has been partially shut down, barred from admitting patients and filing health insurance claims. Xinzheng's discipline inspection and public security bureaus have also vowed to launch their own "in-depth investigation" and punish any violations through legal channels, according to the press release.
When Sixth Tone called the center Tuesday afternoon and asked to speak with Huang, an employee said she wasn't available. Subsequent calls to reach Liu, the president, went unanswered. Xinzheng's discipline inspection bureau declined Sixth Tone's interview request.
With many of China's hospitals overcrowded and underfunded, health insurance fraud is not uncommon. In May, a man in the northern Hebei province learned that his health insurance had been canceled following a hospital visit he claimed never happened. In January, a hospital in the eastern Jiangsu province was investigated for fraud after advertising suspiciously cheap treatments for the elderly. And last November, two hospitals in the northeastern city of Shenyang allegedly paid healthy seniors to be "sick" so they could claim insurance payouts.
Editor: David Paulk.
(Header image: muyi/VCG)