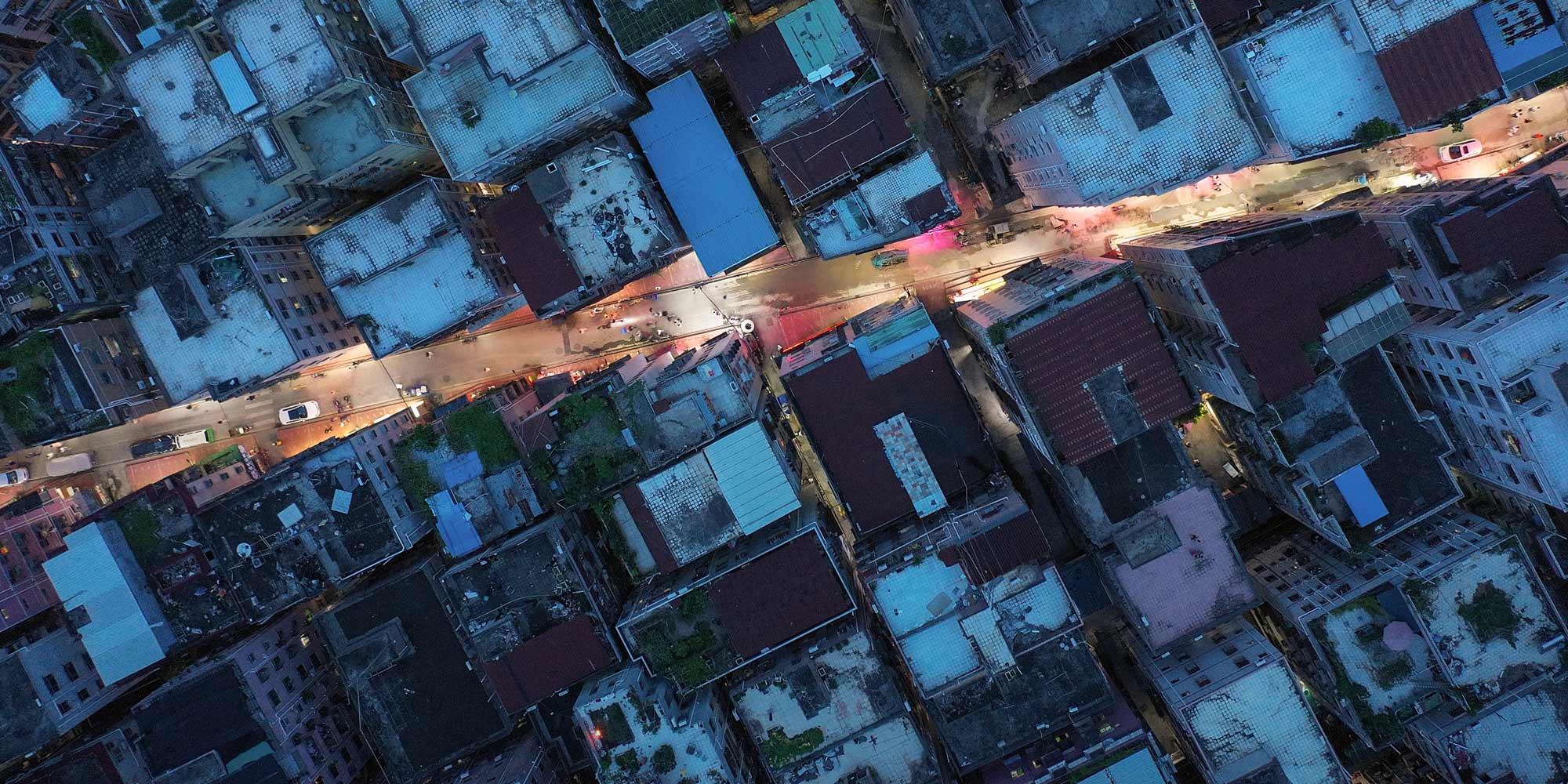 VOICES & OPINION
How Shenzhen's Urban Village Advocates Are Learning From Failure
Just when preservationists thought they had the upper hand, the city abruptly announced plans to redevelop one of its largest urban villages. But they're not giving up.
On Sept. 24, 2019, the online edition of China Newsweek ran an article titled: "Urban Renewal in Shenzhen's Baishizhou Village Might Create 1,878 Billionaires." Although this eye-catching headline has since been revised — even a local property developer thought the number unrealistic — it reminded me of an equally boosterish May 2016 report on 10 residents of Shenzhen's Gangxia Village who had gotten rich when the area was included in the city's urban renewal plans.
But what about all the people who haven't made millions from the loss of their homes? Since being named one of the country's first special economic zones in 1980, Shenzhen has exploded from a tiny fishing village into a jungle of skyscrapers, but this growth was always dependent on an army of migrant laborers who could never afford to live in the places they were building. Instead, they crowded into so-called urban villages: dense, tightly packed labyrinths of often illicitly built housing complexes. By 2018, researchers found that urban villages occupied roughly half the city's residential land and housed more than 10 million people.
Whether these urban villages have helped or hindered Shenzhen's rise remains a hotly contested topic. Mainstream public opinion has long associated urban villages with three words: "dirty, messy, and low-quality." Critics decry urban villages as eyesores that are impossible to govern, while others argue that they are a drag on the entire city's international image.
Supporters, on the other hand, prefer to highlight the value of urban villages to the broader urban ecosystem. Li Jinkui, a researcher at the China Development Institute, once called urban villages "the wet nurse of Shenzhen," arguing that they provided the migrants who built the city with a place to live in an otherwise unwelcoming urban landscape. The social bonds, cultural attachments, and localized distribution networks of goods and services found in urban villages have taken decades to develop, and none of them are likely to be replicated in the cookie-cutter neighborhoods being built in their place.
For years, the critics dominated the debate, and urban villages were routinely torn down to make way for new construction. But when reports began to circulate about the impending demolition of Shenzhen's Hubei Village in 2016, a group of architects, designers, scholars, and artists came together to save it. Arguing that the city's renewal plans would result in the destruction of approximately 15,000 square meters of historic architecture, they eventually won an official commitment to preserve 10,000 square meters.
The anti-urban village renewal movement picked up steam the following year, when Shenzhen's Nantou Old Town urban village hosted the 7th Bi-City Biennale of Urbanism/Architecture. Themed "Cities, Grow in Difference," it was the first biennale to focus squarely on urban villages, and a group of second-generation Shenzhen residents took advantage of the opportunity to announce a renewal project centered around the city's Gangxia neighborhood.
Like many other urban villages, Gangxia was rife with "handshake buildings" — buildings packed so densely together that residents of one could reach out and shake hands with their neighbor in the next. Although part of the village had been demolished in 2016, the group teamed up with architects and preservationists to reimagine Gangxia's remaining living spaces in ways that would appeal to young, white-collar professionals.
But the greatest impact of the 2017 biennale may have been how it shifted public perceptions regarding the aesthetic value of urban villages. All of a sudden, people went from scorning these spaces as a blight to appreciating their beauty. After commercial media began reporting on them positively, some even saw a wave of gentrification.
Even the real estate industry got in on the act. In late 2017, Vanke, one of China's largest property developers, announced its "Ten Thousand Villages Plan." The company claimed it would steer clear of "mass demolition and mass reconstruction" programs in the future, and instead use low-cost methods to revitalize urban villages. And in 2018, the Shenzhen government promised to preserve a percentage of the city's remaining village spaces moving forward.
But preservationists' hopes were shattered this summer, when the city abruptly announced it would start tearing down Baishizhou, one of its largest urban villages. If the decision created a few billionaires, it also left tens of thousands of people out of a home. It also showed that the anti-urban village renewal movement birthed by the biennale had failed to affect real change.
This failure has spurred renewed civic action. A group of Shenzhen-based scholars recently formed what we call the Baishizhou Committee to examine issues related to the city's plans. Through questionnaires and fieldwork, we found that, faced with renewal, almost 28% of Baishizhou residents would choose to leave Shenzhen, while more than 51% would bear the burden of longer commutes to work or school. Nearly half face the prospect of unemployment, while almost 4,000 children will struggle to find or commute to new schools.
These problems are frequently ignored, however, in part because it's tempting to omit indirect costs from the policymaking process — especially when those impacts are typically felt elsewhere.
According to the Baishizhou Committee's research, over the past three years, urban village renewal projects in Shenzhen have been concentrated in Luohu, Futian, and Nanshan districts. But their impacts reach far beyond these areas. As residents are driven to the urban periphery, they strain the scarce educational and housing resources of outlying districts. Each wave of demolition brings with it incalculable costs that — sooner or later — will increase the burden placed on government services.
That's why the Baishizhou Committee hopes to develop a new framework for assessing the social impact of urban village renewal. We want to provide the government and businesses with a rigorous analysis of the real costs and risks associated with these projects. Perhaps that will encourage policymakers to instead focus on improving the infrastructure and management of urban villages, rather than simply tearing them down.
Deeper research into the costs of urban village renewal can also help us reexamine the utility of demolition. Tearing urban villages down and replacing them has always been a contradictory solution to Shenzhen's supposed lack of living space. While some claim knocking down urban villages is the only answer, the city has zoned just 30% of its municipal area for residential use. In comparison, residential areas account for far higher percentages of New York City, Tokyo, and Paris. If policymakers need more room, perhaps they should first consider changing their current land allocation strategies.
To observers, the demolition of Baishizhou might seem like a blow to the anti-urban village renewal movement. But it's also an opportunity to rethink our strategy. Positive appeals to ethics, aesthetics, and commercial interest have all failed to advance the cause of urban equality. Maybe it's time we paid attention to the negative — and all too often hidden — impacts instead.
Translator: Katherine Tse; editors: Cai Yineng and Kilian O'Donnell; portrait artist: Zhang Zeqin.
(Header image: An aerial view of Baishizhou Village in Shenzhen, Guangdong province, July 9, 2019. Liang Yingfei/Caixin/VCG)