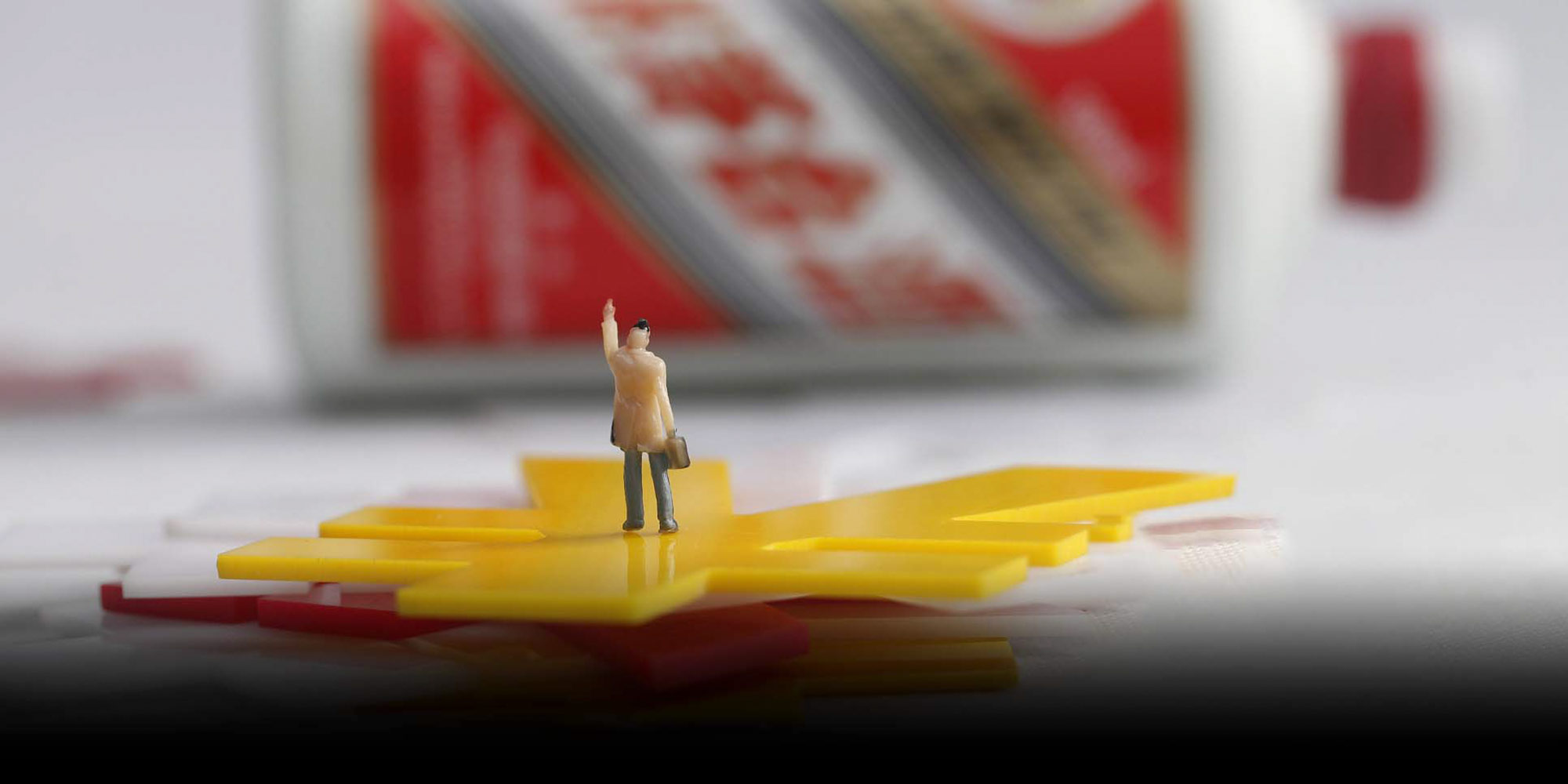 NEWS
HIV-Positive Man Sues Maotai for Alleged Hiring Discrimination
The individual claims that the company denied him a full-time position following a blood test conducted without his knowledge.
A man in southwestern China is suing the country's largest liquor company for rejecting his application for a full-time position after discovering he was HIV-positive, according to Sixth Tone's sister publication, The Paper.
Liu Yuan — a pseudonym used in the report — filed a lawsuit Wednesday against a subsidiary of Kweichou Moutai Co. Ltd. at a court in Renhuai, a county-level city in Guizhou province. He is demanding an employment offer from the company, as well as 90,000 yuan ($12,700) in compensation.
"This is discrimination, so I decided to file a lawsuit," Liu told Sixth Tone on Friday, adding that he had already undergone several failed rounds of negotiations.
Liu said he had been working with a third party associated with the company for two years and had passed both the written test and interview for a full-time sales position in May. However, after a medical examination — a routine pre-employment procedure at many firms — the company told him his test results had "minor problems," and Liu's name was missing from a list of new hires the following month.
It was only when Liu visited the city's Center for Disease Control and Prevention for re-examination in July that he found the company had also requested an HIV antibody test without his knowledge. (Liu was aware of his HIV status before the pre-employment checkup.) The following month, Kweichou Moutai notified Liu that it would not hire him, saying doing so "would hurt the company's reputation and cause chaos among the employees," according to Liu.
A Kweichou Moutai employee told The Paper that the company is investigating the issue but did not elaborate.
Chang Weiping, Liu's lawyer, told Sixth Tone on Friday that the company didn't have the right to test an individual's HIV status, referring to a policy that emphasizes voluntary testing and counseling. China's employment promotion law also prohibits employers from refusing to recruit candidates who are HIV-positive.
"No individuals or organizations should force anyone to do the test, and if they obtain such results, they should keep them confidential," Chang said. "It's his (Liu's) freedom and right to choose whether to take the test."
In recent years, the Chinese government has taken steps to raise public awareness of HIV and AIDS, as well as encourage members of high-risk groups to get tested. However, people with the virus are still subject to pervasive discrimination and social stigma in the country.
Ye Chengjiang, director of the Guangzhou-based Zhitong Center, a nonprofit advocating awareness of HIV/AIDS issues for over a decade, said many people with HIV don't have any intention of pursuing legal action despite facing discrimination at work. He added that people with HIV are afraid of being outed or fired over their carrier status.
However, Ye believes that legal action is sometimes constructive, as it can help highlight existing prejudices at workplaces and in society. "It makes society see the problem and initiates discussion among the public, ultimately raising awareness," he told Sixth Tone.
In 2017, a court in the southern city of Guangzhou ruled in favorof a man who was suspended from work for being HIV-positive. In one of the first victories for the rights of people with HIV, the court declared it illegal for the company to suspend the man or not renew his contract. And in another case last year, an HIV-positive man in the southwestern Sichuan province received63,000 yuan in compensation and a two-year contract with a company that had previously denied him a job.
Chang said he hopes Liu's case, too, will have a positive outcome and encourage more people to speak out against discriminatory work practices.
"It's not only about protecting an individual's rights, but also about setting an example for others who may have had similar experiences," he said. "Others should realize that they don't have to hide as if they're doing something wrong, or accept any unfair treatment."
Editor: Bibek Bhandari.
(Header image: VCG)