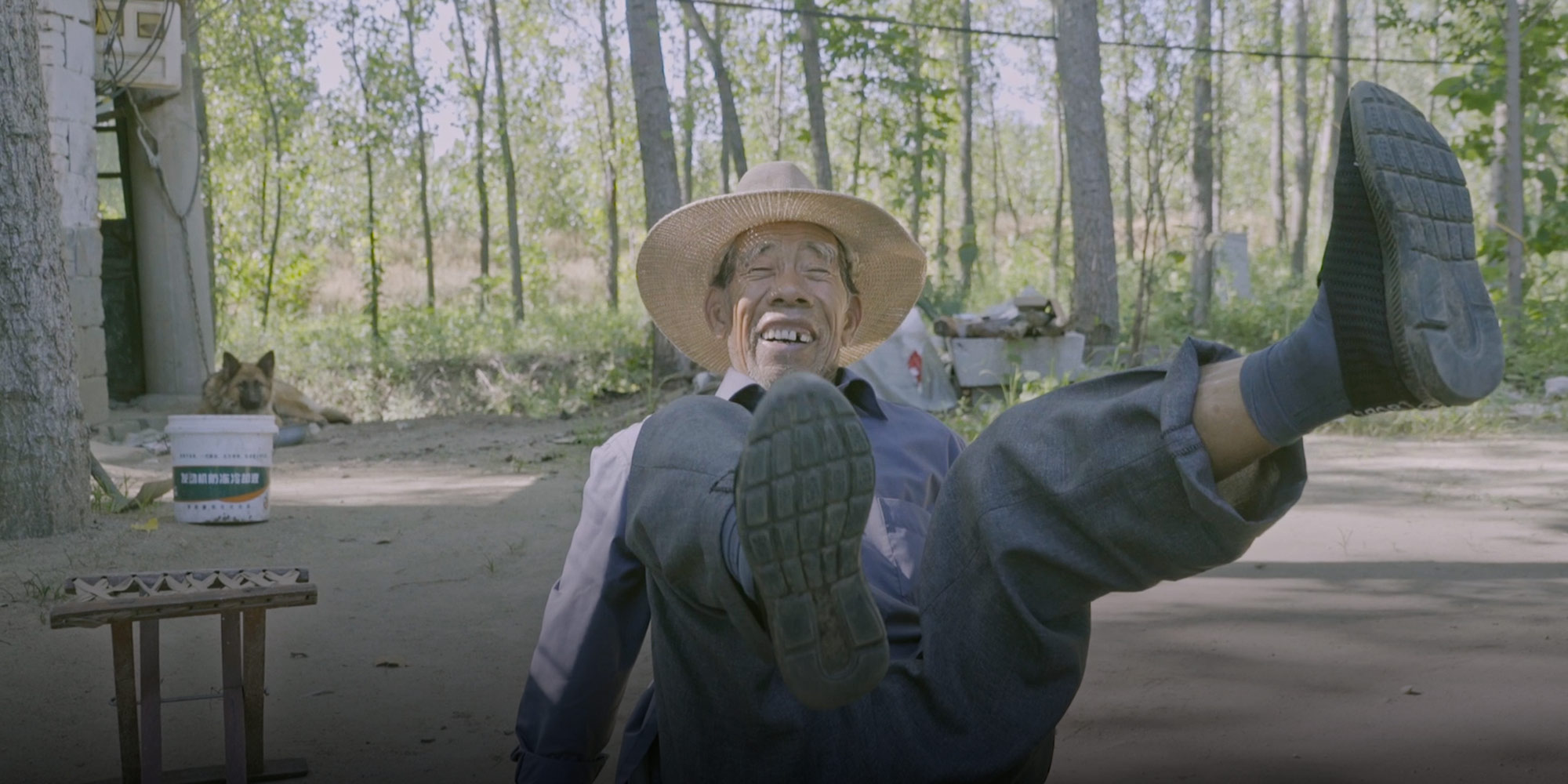 MULTIMEDIA
Chasing Fortune, Pheasant Farmers Play the Social Media Game
Eighty-year-old pheasant farmer Liu Shouzhong was plucked from obscurity, making his family thousands selling eggs via livestreaming. But can he keep fans interested?
This article is the second in a three-part series on some of China's most venerable internet celebrities. The first story in the series can be read here.
SHANDONG, East China — In an alley between stone houses, a dozen or so villagers hunch around a card table, watching their 80-year-old neighbor Liu Shouzhong try to cheer up his grandson's wife. His grandson doesn't intervene. Instead, he films the pair's antics to be uploaded to social media. As the trio refines the skit, he hopes Liu Shouzhong's presence in the video will attract viewers and, above all, help him sell more pheasant eggs.
The Lius have been making these videos since May 2017, joining the growing number of rural content creators using short-video and livestreaming platforms to break geographic barriers and sell their local products. Since then, Liu Shouzhong — a lifelong farmer — has become an unlikely silver-haired social media star, and the family's fortunes have been transformed. In a good month, the Lius can make 60,000 yuan ($8,500) — over 12 times higher than the average monthly salary of their home city of Tai'an. Liu Zipeng, the 30-year-old grandson who's been raising pheasants since 2016, says at least 90% of their customers come from livestreaming.
But just when they'd cemented a daily routine — livestreaming at the pheasant farm in the morning; video editing in the afternoon — and a stable income, the Lius hit a snag. One night this August, their viewership suddenly dropped from 1,400 to 700, jeopardizing their main source of income. As the family struggles to think of new content ideas and bolster their business, the pressure's been mounting.
"Sometimes I wonder if my livelihood can rely on this, and if I'm the right person to do it," Liu Zipeng says. "But during times like this, I have to keep myself together. Everything will be fine."
Editor: Hannah Lund.
(Header image: Liu Shouzhong falls during a game in a livestreaming show in Tai'an, Shandong province, Aug. 29, 2019. Tang Xiaolan/Sixth Tone)