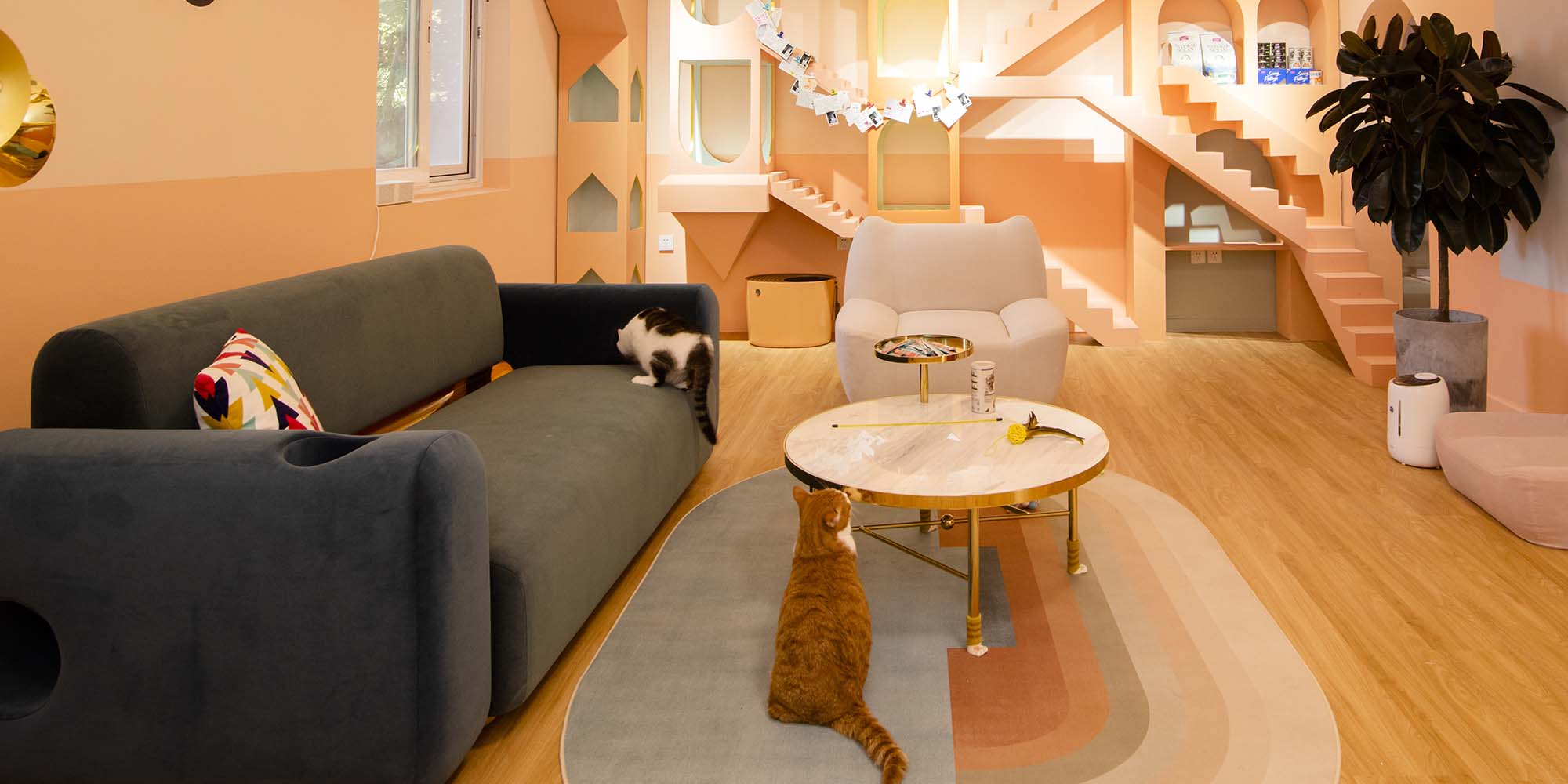 NEWS
New Animal Center in Beijing Protects Strays, Educates Public
By advocating for animal welfare and facilitating adoptions, the center aims to be more just than a shelter.
A Chinese animal welfare organization has inaugurated what it claims is the country's first animal welfare education center.
The Animal Welfare Training and Education Center, which opened Thursday in Beijing, vows to be a steadfast advocate for animals, in part by promoting the rescue and adoption of stray cats and dogs. Founded by the nonprofit Capital Animal Welfare Association, the 1,000-square-meter facility can accommodate up to 130 stray animals and currently houses 40 dogs and 20 cats.
Pet ownership is a growing trend in China. The country is currently home to around 100 million pet dogs and cats, up 8.4% from 2018, according to an industry report published in August. However, the uptick in pet ownership has also resulted in an increasing number of stray animals, mostly due to abandonment and unchecked reproduction.
To tackle this problem, some local governments have set up animal shelters and organized pet adoption events encouraging people to take in rescued strays as pets. Previously, animal welfare organizations and individual volunteers were primarily responsible for finding new homes for stray animals.
In August, the French pet food company Royal Canin announced that it would partner with the Shanghai Municipal Public Security Bureau to round up and provide shelter for homeless animals. And last year, the eastern Chinese city of Nanchang launched its first official adoption service for stray dogs after establishing a government-run animal shelter in 2017.
According to a 2018 pet industry report, adopted dogs account for 11.8% of the total number of pet dogs in China, while pet cats that have been taken in from the street or adopted constitute 32.6% and 19.9%, respectively. These adoption rates, however, are relatively lower compared with other developed nations, and industry insiders believe this may be due to the absence of a law in China for pets and stray animals.
"Without a legal animal protection law, rescuing and adopting animals will remain challenging in China," Yang Yang, the founder of Beijing Pet Adoption Day, told Sixth Tone. "But in the past decade, with efforts from all sectors of society, we've seen more and more Chinese choosing to adopt as they've become more civilized."
Despite growing awareness in the country, treatment of stray animals still remains a concern among pet lovers and animal welfare activists. In 2018, the eastern city of Hangzhou caused an uproar by introducing a policy to confiscate or kill stray and unregistered dogs.Similarly, officials in the northwestern Gansu province were pressured into apologizing for the violent killings of at least 10 stray dogs during a 2017 cleanup campaign following a public backlash.
Editor: Bibek Bhandari.
(Header image: The interior of a cat shelter at the newly opened Animal Welfare Training and Education Center in Beijing, October 2019. Courtesy of Capital Animal Welfare Association)