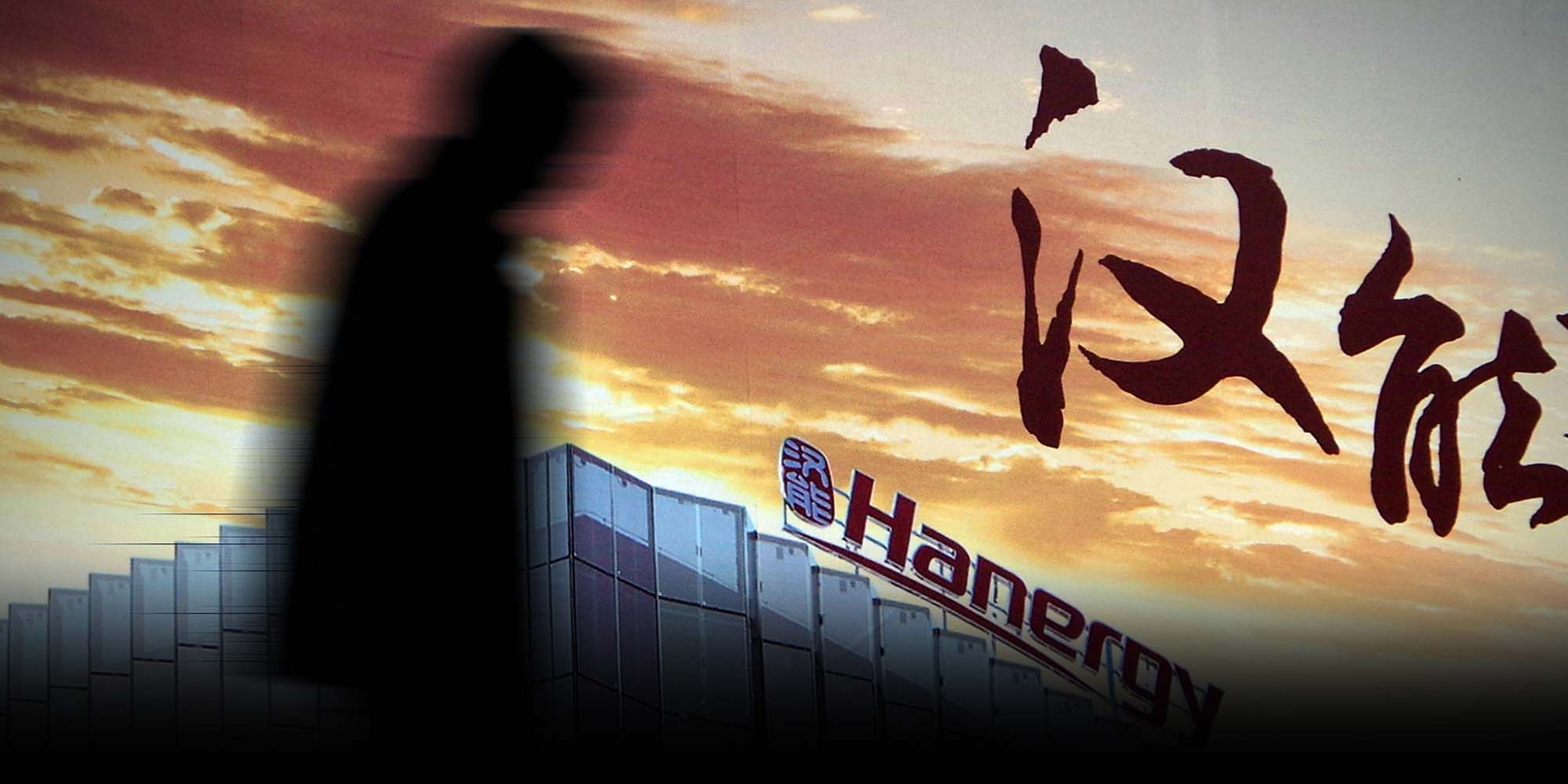 NEWS
CEO of Chinese Solar Firm Apologizes for Delayed Paychecks
The apology followed three days of protests by hundreds of Hanergy employees, some of whom have not been paid in five months.
Li Hejun, the founder of Chinese solar firm Hanergy Thin Film Power Group Limited, broke his silence a week after hundreds of employees protested for overdue wages at the company's Beijing headquarters, financial news outlet Caixin reported Tuesday.
"For this, I deeply apologize! The main responsibility lies with me," Li wrote to his employees in an email Tuesday. Hanergy has been unable to disburse wages, he said, because "complex and unpredictable external factors" have prevented the company from receiving due payment for their products and services. Li also cited internal problems including a "lack of precautionary measures" and a "mismatch between resources available and the pace of Hanergy's development" as having contributed to the situation.
Though Li was China's richest man as recently as 2015, his fortune took a hit when Hong Kong-listed Hanergy's stock price plummeted 47% on May 20, 2015, thanks to a sudden wave of sell orders. In the months preceding the so-called flash crash, analysts had warned that the company might be overvalued.
Hanergy was suspended on the Hong Kong Stock Exchange for four years and eventually delisted in June 2019. Its revenue began to slide again in 2018 after the Chinese government stopped subsidizing the construction of power stations, the company's core business. The same year, Hanergy — which ranks its employees into a hierarchy of 30 groups — rolled out a 358 policy reducing salaries to 3,000, 5,000 and 8,000 yuan ($400, $700, and $1,100) per month depending on each employee's rank.
Amid ongoing trade tensions with the United States, China on Thursday reported its lowest quarterly growth in almost three decades. Though Chinese state media have framed the economic data as "generally stable" so far this year, they've also acknowledged "downward pressure" on the domestic economy, adversely impacting companies like Hanergy as they try to raise debt.
In June, Hanergy claimed that delays in its employees' salary payouts were partly due to liquidity issues facing the Bank of Jinzhou, which oversees Hanergy's salary disbursements.
As of Tuesday, over 7,800 Hanergy employees had not been paid for at least five months, Caixin reported. Since February, Hanergy has suspended staff reimbursements, according to financial news outlet Jiemian, and the company stopped contributing to employees' housing and social insurance funds in July and August, respectively.
On Oct. 9, disgruntled employees began a three-day protest at Hanergy's Beijing headquarters, with the number of protesters peaking at 400, according to Sixth Tone's sister publication, The Paper. They had done the same a month earlier, to little avail.
Hanergy management met with employees on each day of the recent protests, aiming to negotiate a mutually agreeable outcome. Yuan Yabin, Hanergy's executive director, said on the final day of talks that the company "really had no money." Not only was his own pay four months overdue, Yuan said, but he had also paid a hefty sum out-of-pocket to help keep the company afloat.
The protests led to 23 employees being dismissed for "violating company discipline," The Paper reported. During the talks with Hanergy's higher-ups — including Yuan and Yang Jing, the company's head of human resources — the protesters demanded that Hanergy "rectify the names" of those who had been unfairly let go. On the final day of protests Friday, Hanergy agreed to begin paying arrears and resume paying into employees' housing and social insurance funds from this month. The company also said it would consider removing a "severe violation of discipline" rider from the 23 employees' certificates of dismissal.
In Li's apology email, seen by Sixth Tone, the executive vowed not to "run away" from his company's problems — though he also chided employees who had taken part in the protests. "Those who caused trouble did not set out to resolve the problem," he wrote. "They are holding others hostage in order to fulfill their own personal interests and vent their frustrations."
Li's assurances and reprimands have done little to placate the company's most vocal critics. A former employee at Hanergy's Beijing office told Sixth Tone on Friday that Li's letter "lacked sincerity." In her mind, the employees are owed four things — wages, reimbursement claims, and contributions to their housing and social insurance funds — but Li's letter made no mention of the housing fund, she said.
"It's almost like he doesn't understand what Hanergy owes its staff," said the employee, who declined to be named for fear of repercussions. "It's not like we're protesting one or two months after our pay stopped coming in. Five months have passed, and this is the first time employees are getting an official statement about what's going on. We have bills to pay and mouths to feed."
When staff weren't going to be paid, their supervisors might notify them on WeChat, the employee said, adding that such messages rarely came with explanations. Other staff received no communication at all, she said.
The employee, who attended both rounds of protests, told Sixth Tone that after the company fired her in September, she began receiving some of her missed paychecks. Former staff are prioritized for back pay over current staff, she explained.
"It doesn't matter whether we stay or go," she said. "Either way, we are victims of circumstance."
Editor: David Paulk.
(Header image: VCG)