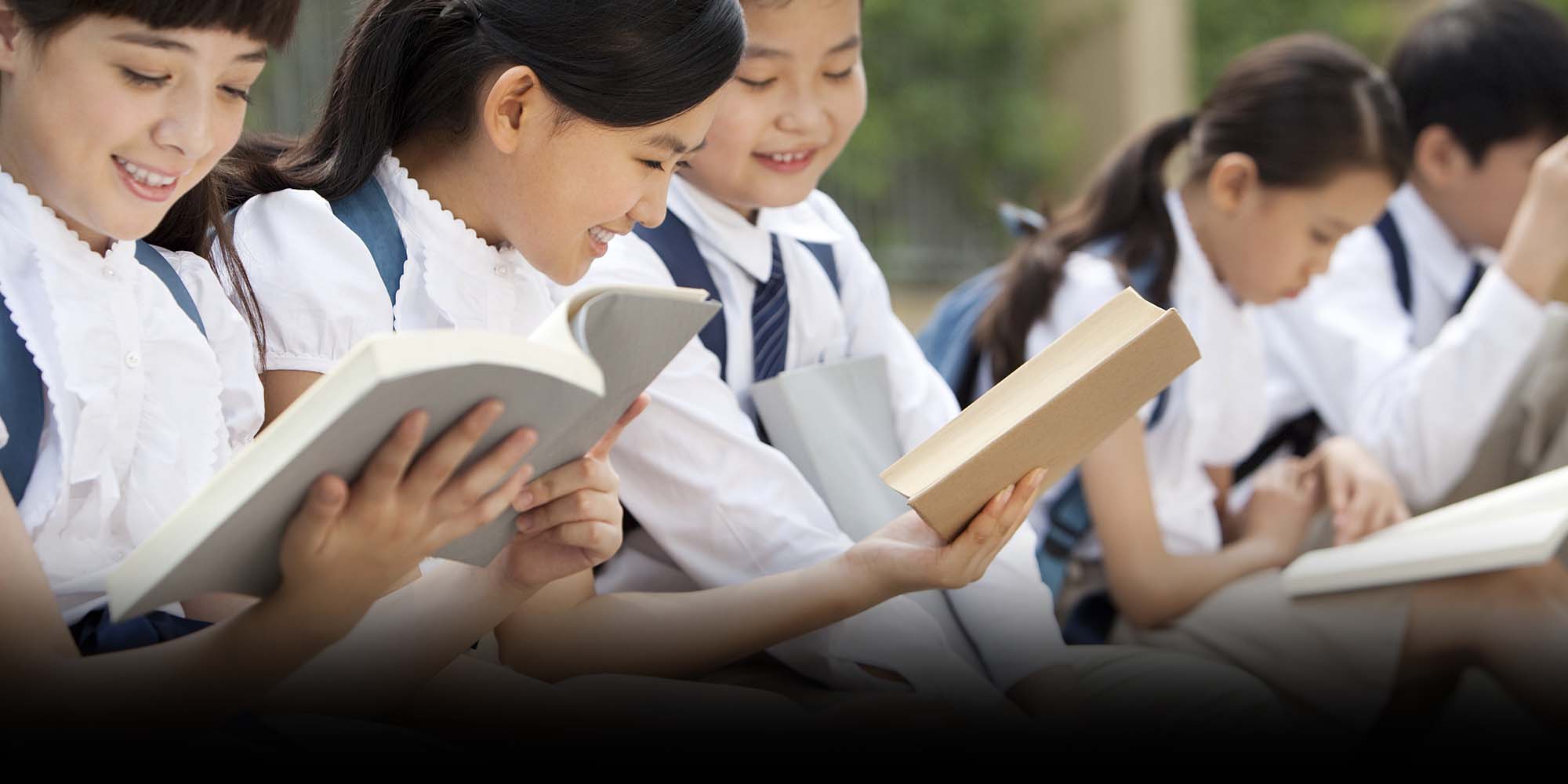 NEWS
Experts Call BS on Training Center's 'Quantum Speed-Reading' Class
The center's parent company said the course, which claims to help students read 100,000 characters in five minutes, was not authorized.
An education training center in Beijing has denied accusations that its "quantum speed-reading" course — which claims to teach children to read 100,000 characters in five minutes — is misleading, local outlet Beijing Time reported Wednesday.
The denial follows a viral video Monday showing children quickly flipping through books during a supposed speed-reading competition. According to the training center that produced the video, the learning technique was developed by Yumiko Tobitani, the Japanese educator who wrote the book on quantum speed reading.
A staff member surnamed Ai at the head office of Beijing Xinzhitong Qiguang Education Technology Co. Ltd., the parent company of the center that made the video, denied any knowledge of a quantum speed-reading course and told Beijing Time that the center had not been authorized to provide it. She added that the company has provided "normal" speed-reading courses that teach students to read a page of text in around five seconds, but never "quantum" courses.
However, Sixth Tone found that in September, Beijing Xinzhitong had advertised a course on its official WeChat account claiming to teach students to read books by "scanning" pages in as little as five seconds.
Sixth Tone's phone calls to two contact numbers listed for Xinzhitong Qiguang went unanswered Wednesday. The company's manager, Ai Xiaofan, had not responded to phone calls or text messages by time of publication.
Xinzhitong Qiguang's official website was no longer accessible Wednesday morning. On microblogging platform Weibo, a hashtag translating to "education institute claims it's possible to read 100,000 characters in five minutes" had received 140 million views by time of publication.
Reactions on Weibo have been mostly tongue-in-cheek. "I invented a new learning method, too," read one upvoted comment under a related media post. "You put a book on your head before you sleep, and the knowledge flows right into your brain, washing all your stupid ideas away, because the concentration of knowledge in the book is greater than in your brain."
Beijing Youth Daily found training centers in Hangzhou, Shenzhen, and elsewhere in China offering similar speed-reading courses, with one priced at 269,000 yuan ($38,000). Xiong Bingqi, a researcher at the 21st Century Education Research Institute, a leading think tank, told the outlet that there is no scientific basis for such training, and that these institutions are simply taking advantage of anxious parents hoping to give their children a competitive advantage over their peers.
Editor: David Paulk.
(Header image: Lane Oatey/VCG)