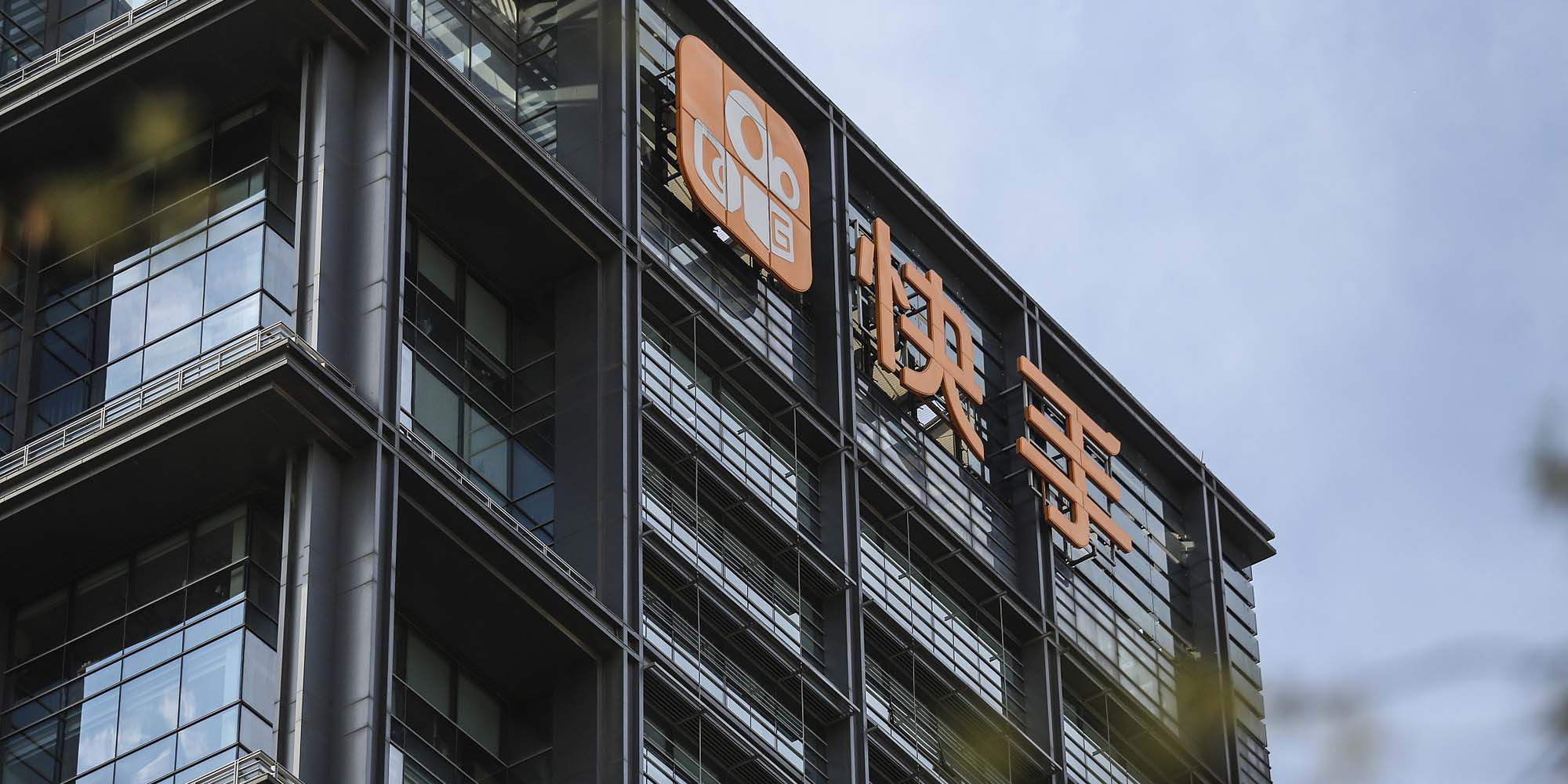 NEWS
Can Livestreaming Lift China Out of Poverty by 2020?
China's video and e-commerce platforms say they're putting rural content creators on the path to fame and fortune, but questions persist about whether their poverty-busting initiatives can actually make a difference.
Mao Meimei has 26 million followers on livestreaming app Kuaishou who tune in to watch her devour culinary delights from all over China. On Sunday, she was joined by the head of a county in rural Shaanxi province to review locally produced mushroom paste and konjak tofu — which viewers were invited to purchase using Kuaishou's in-app shopping feature. Ten minutes into the hourlong stream, both items had sold out.
Kuaishou is one of a handful of popular social and shopping apps aiming to ensure that 1.4 billion people in China are lifted out of poverty by 2020. At a forum before the United Nations' International Day for the Eradication of Poverty on Thursday, the company announced its new poverty alleviation program, the 10,000 Villages Livestreamer Training Plan. The program aims to find and nurture hidden talents from China's nationally designated poverty-stricken villages, teaching them how to make videos and then hopefully watching as they reap rewards for themselves and their families through receiving virtual gifts from fans or selling artisanal products via the in-app e-commerce portal.
Kuaishou currently has 200 million daily active users and 400 million monthly active users, and over 15 million videos are uploaded on the platform every day, according to data provided to Sixth Tone. So far this year, over 19 million people have generated income on Kuaishou, with 5 million of these streamers located in impoverished counties, said Song Tingting, vice president of Kuaishou and director of the company's poverty relief office.
"There are 128,000 impoverished villages in the country and countless hidden gems waiting to be discovered," Song said during a speech at Monday's forum in Beijing. The same day, the company also announced partnerships with welfare offices in Guizhou, Qinghai, and other poverty-stricken regions.
Kuaishou — known internationally as Kwai — is one of the most formidable players in China's booming short-video market, ranking as the country's second most popular short-video app after Douyin. But unlike its competitor, Kuaishou hosts content creators who hail predominantly from China's third- and fourth-tier cities. Sixth Tone has previously reported on this growing number of rural content creators, including humble farmers who charm netizens across the country with stories from their bucolic lives while simultaneously boosting local tourism and padding their own pockets.
As these sannong — content creators who focus on farming, agriculture, and village life — produce more videos and generate greater profits, some online media platforms have cheered them on for achieving the Chinese dream and revitalizing rural areas. It's also a win-win for the video platforms: Rural content is in fashion, and supporting the people who create it fulfills their social responsibility.
"Compared with traditional media platforms like newspapers, radio, and TV, short videos have a lower entry barrier for content creators — all you need is a phone that can film," Cui Shixin, research director at the newspaper People's Daily, told Sixth Tone. Cui said short-video platforms allow users in rural areas who are bold and brave enough to provide a window into their lives gain public attention and achieve a sense of recognition.
In July, internet company ByteDance — which owns and operates Douyin, as well as its international version, TikTok — vowed to spend at least 500 million yuan ($70.7 million) to support sannong creators and in August launched a talent-scouting program in cooperation with a number of local governments. Since 2018, Kuaishou has invested the same amount in rural markets and launched a series of campaigns to discover diamonds in the rough from its over 3.75 million users living in impoverished areas. The platform encourages talents-turned-web celebs to promote their hometowns and their most prized products to achieve a broader goal of bolstering local economies and fostering sustainable development.
Last year, China's short-video industry generated 14 billion yuan in revenue, up a blistering 520% year-on-year, according to iResearch. The market research firm predicts that the domestic industry will be worth around 80 billion yuan in 2020.
Currently, the Chinese government's poverty standard of 2,300 yuan a year is equivalent to less than $1 a day. The World Bank's poverty line, meanwhile, is $1.90 a day, or just under $700 a year. In a speech ahead of 2015's International Day for the Eradication of Poverty, President Xi Jinping said the Chinese government would achieve its goal of building a "moderately prosperous society" and lifting all communities out of poverty by 2020. According to the National Bureau of Statistics, there were still 16.6 million people in China living below the poverty line at the end of last year.
But it will take more than grand proclamations to achieve China's ambitious poverty alleviation target, and livestreaming apps can't benefit people who aren't online. According to the China Internet Network Information Center, a staggering 562 million people in the country weren't using the internet as recently as last December.
Kuaishou's campaigns have fallen under scrutiny for reasons of practicality, too. In April, financial news outlet Lanjinger questioned whether Kuaishou's so-called poverty alleviation efforts were effective in accomplishing their purported goal or just savvy marketing aimed at distracting people from the vulgar and inappropriate content that sometimes goes unpoliced on the platform. The outlet further accused Kuaishou of only focusing on the number of people its app is helping rather than the degree to which each is helped.
"Kuaishou has never made substantial efforts on the poverty alleviation front, nor does it have the strength to do so," the author wrote. "In contrast, all we've seen is Kuaishou's extensive self-promotion, without ever seeing its competitors edify themselves to the same degree," the writer added, referring to e-commerce platforms Pinduoduo and Taobao, which are also involved in the country's plans to alleviate poverty.
But Cui argues that modest steps toward alleviating poverty are better than no steps at all.
"You can't depend on short-video platforms to solve China's poverty problem entirely — that would be a huge task even for the government," Cui said. And there's nothing wrong with Kuaishou using such programs as part of its marketing strategy, he added, as long as the programs are actually doing their job. But compared with dedicated e-commerce platforms like Taobao, Cui admitted that short-video platforms still face quality-control problems for both their products and their content.
Kuaishou has come a long way since being released in 2011 as an app for making and sharing GIFs. Today, it counts some of China's largest companies among its investors, with a $1.5 billion injection from tech giant Tencent in August that raised Kuaishou's valuation to $25 billion. The streaming platform is reportedly considering a U.S. initial public offering next year.
Editor: David Paulk.
(Header image: An exterior view of Kuaishou's office in Beijing, March 31, 2019. VCG)