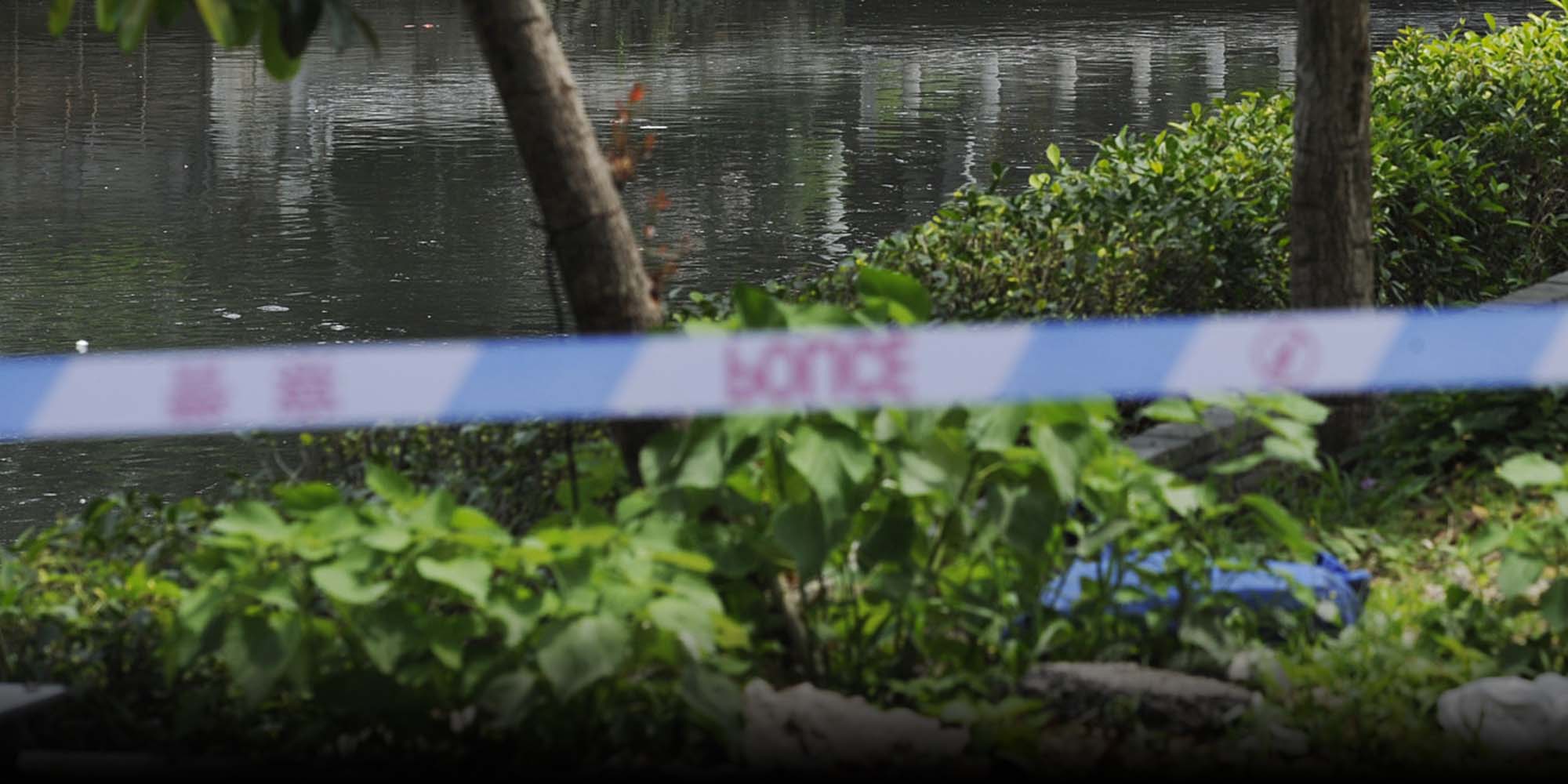 NEWS
Mother of Girl Who Drowned During Night Out Pleads for Answers
Security footage posted online shows a man slapping the 19-year-old across her face and crouching over her body.
Update: On Sept. 21, 2020, the Panlong District People's Court in Kunming sentenced Luo, one of the men Li Xincao had gone out with on the night she died, to 1.5 years in prison for "negligent homicide." He was also ordered to pay 63,257 yuan ($9,350) in compensation to Li's mother, Chen Meilian. Chen has said she will appeal the decision.
Police in southwestern China have denied classifying the drowning death of a 19-year-old student as an accident and have said the case is still under investigation, Shangyou News reported Monday.
According to a previous media report, police in Kunming, the capital of Yunnan province, said Li Xincao fell into the Panlong River "by accident" and the case was "not criminal" in nature. That media report — published by the state-run People's Daily — has since been deleted. The Panlong District police issued an official statement Saturday, a day after Li's mother, Chen Meilian, posted a letter detailing the events of her daughter's final night on microblogging platform Weibo, along with screenshots from the security footage recorded at a local bar. The police statement said that a team of investigators had been tasked with verifying the details of Chen's statement.
On Sept. 8, Li — a sophomore at Kunming University of Science and Technology — went out with her roommate, surnamed Ren, and two of Ren's male friends, surnamed Li (no relation to the deceased) and Luo. According to the mother, Chen, this was the first time her daughter had met either of the two men. The group arrived at Redu Bar — their third stop that evening — at around 11 p.m. Three hours later, Li got into a taxi outside the bar, police said, only to exit the vehicle minutes later, run across the street, and jump into the nearby river. At around 3 a.m., police informed Chen that her daughter had "committed suicide while intoxicated."
The taxi driver told The Paper, Sixth Tone's sister publication, that Li was silent and expressionless as she sat in the back of the vehicle for "two or three minutes" while the two men tried to persuade her to stay, sober up a bit, and leave with them later. He said Li abruptly exited the cab from the opposite side and "walked quickly" toward the river with the men in pursuit. The driver did not explicitly state to The Paper that Li threw herself into the river.
In a nearly three-minute clip Chen secretly recorded as she was being shown the full security footage and later posted on Weibo, Luo can be seen crouching over Li as she lays on a bench in the bar — which Chen says prompted Li's cousin to file a police report alleging that Li had been molested. In the same clip, Luo slaps Li twice across the face while the two others hold her.
Li's body was recovered from the river Sept. 11, and a preliminary forensics examination showed she had drowned without suffering external injuries. A full autopsy was conducted Oct. 13 at the request of Li's mother, according to one of her Weibo posts. The deleted People's Daily article said the Panlong District police explained to Chen that, because her daughter's death was not being considered a criminal case, she would have to request an autopsy. 
"(Li's body) only reached the hospital for autopsy after 7 p.m. Oct. 13," Li's uncle, surnamed Feng, said in an interview with Shangyou News. "The main forensic examiner said that around 15 to 20 days are required for a result, but the cause of death was reported after less than 12 hours. Why is this the case?"
A public relations officer at the Kunming Public Security Bureau confirmed to The Beijing News through text message that "as of now, the Kunming Public Security Bureau has not announced any information related to Li Xincao." An officer the outlet did not name also said the earlier media report "should not be real" and that the bureau "did not make the statement."
In an interview with The Paper, the two men, Li and Luo, said Li Xincao was in an agitated state from 11 p.m. to 11:30 p.m., and that they had been trying to stop her from hurting herself. In a statement to police, Luo said he had been "comforting" Li as he crouched over her at the bar. According to multiple media outlets, the extended security footage — which has not been released to the public — showed Li throwing items from the table before her friends moved to stop her.
The Panlong District police declined Sixth Tone's interview request. Multiple phone calls to Chen went unanswered, and the phone number listed for the bar had been switched off.
The case has gone viral on Chinese social media, inspiring several trending hashtags on Weibo. One hashtag translating to "Police classify Li Xincao's death as an accidental drowning" had been viewed nearly 900 million times before being deleted Monday evening.
Some online have accused the two men of becoming violent toward Li after she rejected their sexual advances. Luo, for his part, told police he had only slapped Li to sober her up after the others agreed she needed to be brought to her senses.
"I hope justice and fairness will be served," one netizen commented under a media post about the case. "Those who have erred must be punished."
Editor: David Paulk.
(Header image: VCG)