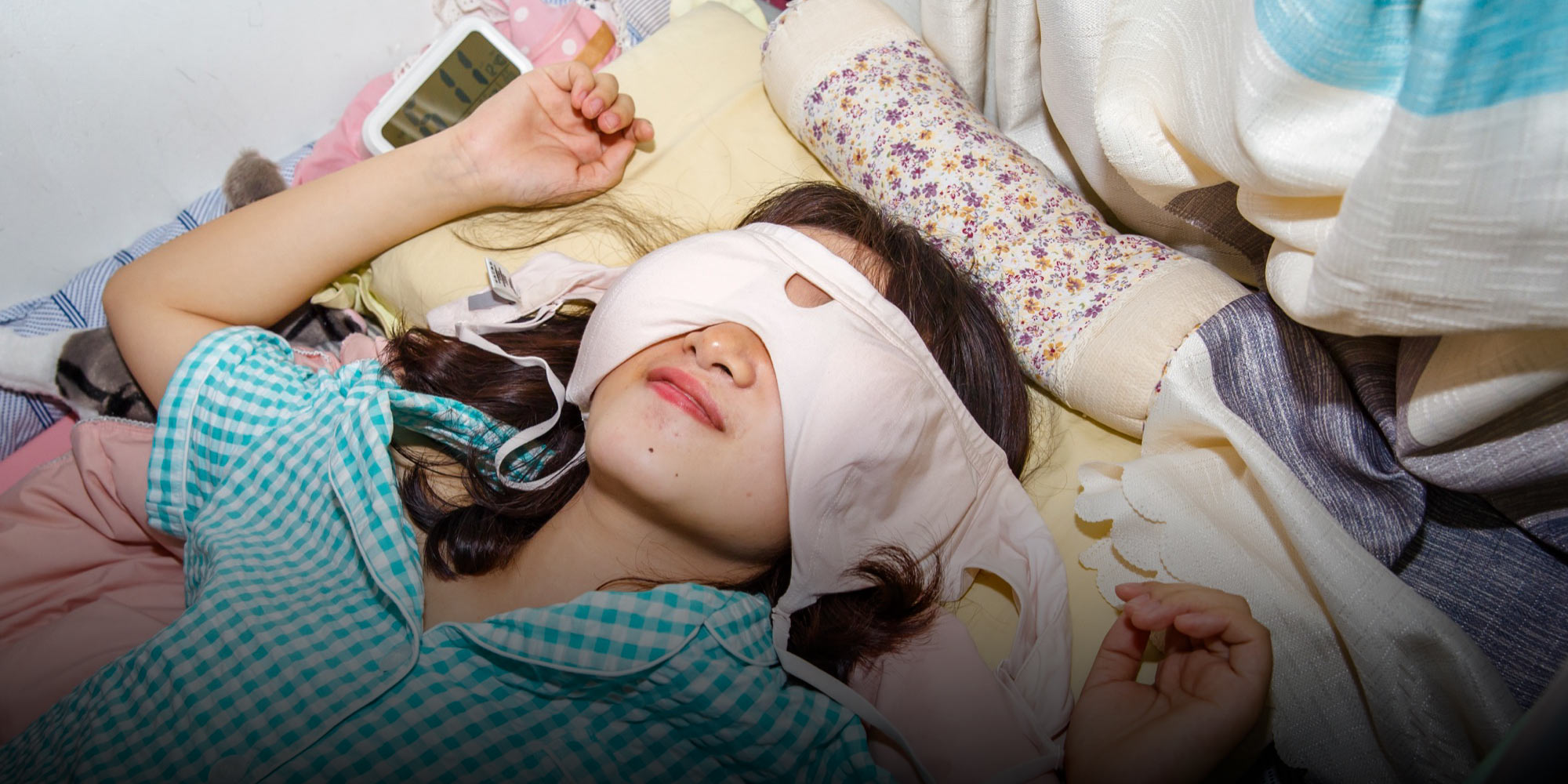 MULTIMEDIA
Capturing Life in China's Crowded College Dorms
Photographer Zhang Jiayu explores the alienation of life in China's communal college accommodation.
SHANGHAI — The building is only 12 stories high, but there are more than 3,000 students living inside the dormitory block at Beijing's Renmin University of China. Most who have studied in China have experienced life in such accommodation, with six undergraduates squeezed into each room.
Zhang Jiayu was one of those 3,000 people. As she approached graduation, she picked up her camera and recorded life in her dormitory building, taking photos of more than 60 beds and their occupants. 
Curled up on the neatly arranged bunk beds, Zhang said her subjects looked like rows of bean sprouts in a laboratory experiment. She decided to name the series "Petri Dish."
Born in the northeastern Chinese city of Shenyang in 1995, Zhang spent most of her childhood in communal spaces: She lived in a dormitory during kindergarten, before moving to a strict, military-style boarding school. But she found the pressures of collective life most stifling in college, where her classmates were all busily preparing for high-flying futures.
When she realized she could not escape her reality, Zhang decided to turn it into art by attempting to capture the essence of communal living.
This is Zhang Jiayu's story, as told to Sixth Tone and edited for brevity and clarity.
When I was a child, I was educated in a collective manner, learning how to adapt to the rules and strive for excellence. Before college, the dormitory I stayed in was a space for education. The teacher set rules for everything, from when to get up to when to go to bed. I would be graded on how well I obeyed these rules. In this day-to-day regime, I formed a routine. I also formed a timid and meticulous personality.
At college, although there were many rules for our collective lives, there was also wiggle room. For example, there was no longer the requirement to live according to a single timetable. I could discover new things, and this made me want to throw off my repressed personality. 
But whenever I tried to explore who I was, I still felt alienated. Life in the dorm was complex. On the one hand, we passively chose to share our living space with a group of people; on the other hand, we were often eager to seek out private spaces, to find corners on campus where we could talk freely and cry if we needed. And at the same time, we would pour out our emotions and thoughts in virtual spaces. In an effort to make sense of this contradictory existence, I began to examine my relationship with my living environment.
I turned my eyes to the girls' dormitory block where I lived. The building had 48 rooms on each floor, with six people in every room. The area allotted to each person was about 2 square meters. The layout of every floor was the same: two public toilets, a hot water dispenser, a big trash can. The corridors were narrow and airless, with army-green doors lining the walls, three crude red numbers spray-painted on each one. Downstairs was the public bathroom, managed by the dormitory ayi (the Chinese word often used for middle-aged or elderly women, particularly those working service jobs) and a janitor. 
You needed to swipe a card to enter the dormitory: Boys weren't allowed in. Each room had just six iron-framed bunk beds with tables underneath. A wide aisle ran through the middle, and there was a balcony at the end to hang clothes. In the building, everyone was allocated equal space, but people also felt estranged.
It wasn't until I saw the students clearing out their dormitories one graduation season that I realized how diverse and complex the individuals inside the building were. Items that were originally privately owned were thrown into the public domain as piles of garbage filling the corridors. The codes of the residents' lives were hidden in the chaos.
I decided to use my camera to record this social ecosystem. When I first started shooting, I wanted to find some interesting subjects and try to strip the unique characteristics from each of them. But gradually I was forced to adjust my plans. 
With the rise of food delivery and online shopping platforms, courier boxes and small items piled up in each person's narrow compartment. The beds embodied a sense of self-abandonment. There seemed to be no need to interpret it visually, and I became frustrated, wondering if it was worth taking pictures.
But on second thought, this chaotic and crowded space represented how the occupants lived their lives, even if it was aesthetically unpleasant. There was a sense of emotional suppression that was similar to what I felt at the time. The dormitory seemed lively, but people often felt lonely and had nowhere to escape.
The feeling was amplified at night. When the lights went out, a person's face would be illuminated by the light from their cellphone, the world behind hidden in darkness. Insomniacs would often stare at their screens until dawn. Phones became the way individuals vented their emotions. It seemed that only in the virtual world could we have comfortable personal relationships.
Many girls surrounded their beds with curtains, creating a physical barrier to divide private from public space. Anyone who disliked changing clothes in front of other people would climb into bed with their clothes on and pull across the curtains. The sheltered spaces gave them the freedom to disappear.
Many girls thanked me for recording their actual living environment. If they hadn't seen the pictures, most of them never would have realized how they really lived.
Translator: Matt Turner; editor: Dominic Morgan.
(Header image: A student covers her eyes with her bra on a bed. From photo series "Petri Dish." Courtesy of Zhang Jiayu)