JIANGSU, East China — Zhu sensed the danger seconds before the explosion happened. The 48-year-old factory worker was running errands at the Chenjiagang Chemical Industrial Park in eastern China's Jiangsu province, when he saw black smoke rising from a chemicals plant just a few hundred meters away.
As Zhu turned to run, he heard a bang and felt the ground tremble slightly. Then, moments later, a much larger blast ripped through the park, knocking him off-balance and shattering the windows of the buildings all around him.
The explosion, which took place at the Jiangsu Tianjiayi Chemical facility in March, was so powerful that the China Earthquake Administration registered a 2.2-magnitude tremor. Cracks appeared on houses as far as 2 kilometers away, while the blast site was reduced to a 150-meter-wide crater filled with dark liquid.
Zhu, who declined to give his full name due to the sensitivity of the incident, sustained only minor injuries, but others were not so lucky. Seventy-eight people died, and more than 600 were hospitalized following the accident, authorities in the city of Yancheng — where the industrial park is located — later confirmed.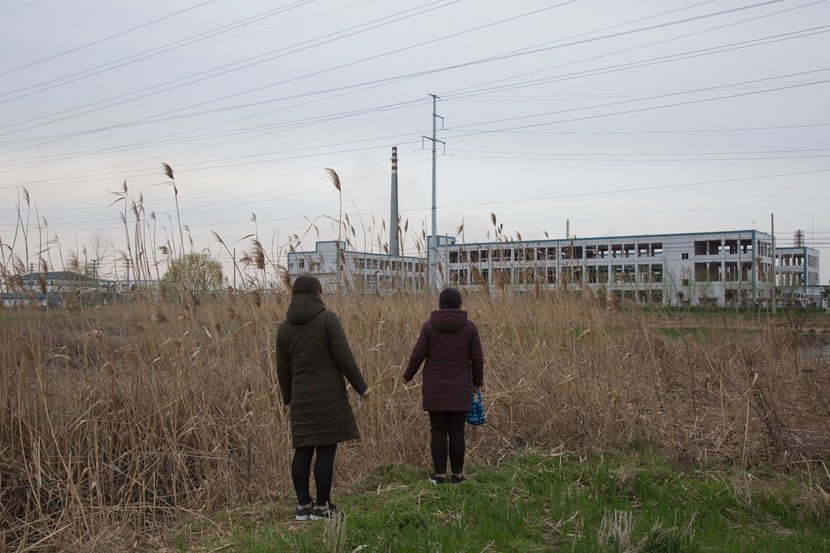 Relatives of a Jiangsu Tianjiayi Chemical Co. Ltd. employer look at the chemical plant after the explosion in Xiangshui County, Jiangsu province, March 22, 2019. Shi Yangkun/Sixth Tone
Seven months on, an official report on the cause of the accident is yet to be published, but its effects on the region's economy have already been profound, as local officials move forward with an unprecedented crackdown on industrial safety violations.
The Chinese government launched a nationwide campaign to improve safety standards in the chemicals industry in 2017, ordering 1,176 firms to shut down production, upgrade their facilities, or relocate — 80% of which should be done by 2020, the rest by 2025. But Jiangsu province's plans, announced in September, go much further. The cleanup will impact more than 4,000 enterprises in the region, with 1,431 firms to close permanently.
Chenjiagang Chemical Industrial Park, previously home to more than 70 chemicals facilities, was shuttered in April. Zhu's employer, Yancheng South Chemicals Co. Ltd., a pesticide manufacturer, terminated its staff's contracts two months later. He has been searching for work at other chemicals firms in Jiangsu ever since, but as of late September, it's been to no avail.
With other provinces also stepping up efforts to meet their 2020 targets, the safety crackdown is sending shockwaves through the Chinese chemicals sector, which accounts for nearly 14% of the country's gross domestic product (GDP). Total chemicals industry profits were down 11.6% year-over-year for the first seven months of 2019, according to the National Bureau of Statistics, with nearly 20 major listed chemicals groups announcing production halts between March and June.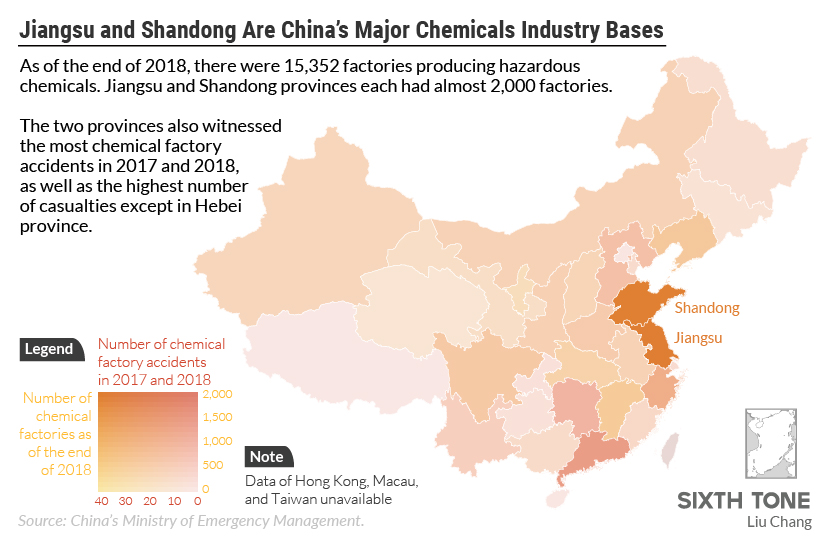 At an industry conference in June, Fu Xiangsheng, deputy director of the China Petroleum and Chemical Industry Federation, called the large-scale plant shutdowns "a major challenge" that has dealt a "heavy blow" to the chemicals industry chain. Fu declined Sixth Tone's interview request for further comment.
In Jiangsu, where chemicals manufacturing has been a main driver of economic growth for decades, the future of the industry has become an issue for debate. Though thousands of workers depend on chemicals firms for work, the poor safety and environmental practices of many factories fuel public resentment.
Zhu says he is ambivalent about the role chemicals producers play in the local economy. During the Chenjiagang park's boom years, the plants would emit a strong odor, especially in winter, he recalls. He often worried about air and water pollution in Yancheng, and he told his son and daughter to move to different cities to look for work, he says.
Gao Jinhong, general manager at Jiangsu Chemk Co. Ltd. — a chemical additives producer based in Huai'an, central Jiangsu — admits the industry needs to raise standards, but argues the crackdown risks becoming counterproductive. "Some people say our country no longer needs the chemical industry's 'dirty GDP,' but such talk is too extreme," says Gao. "The one-size-fits-all approach in the crackdown is too rough — it's unrealistic."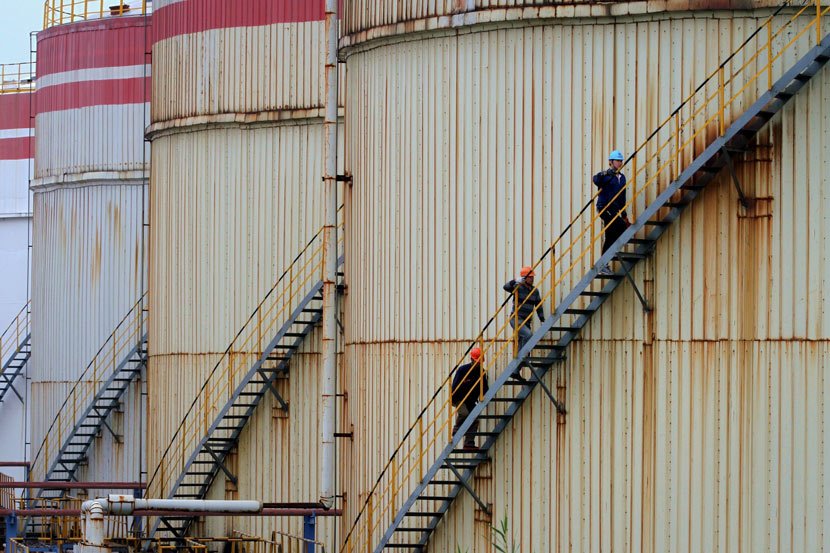 Workers at a chemical factory in Hua'an, Jiangsu province, June 5, 2016. Zhou Changguo/IC
Experts stress, however, that major reforms are needed. Despite government efforts to improve safety levels, the number of major industrial accidents in the chemicals industry — and the death toll caused by such incidents — has risen steadily since 2017, according to data from the Ministry of Emergency Management. Officials attribute the increase to poor safety management practices among hazardous chemicals suppliers.
According to Cao Jingpei, a professor at the China University of Mining and Technology whose research focuses on the chemicals industry, small-scale producers tend to use outdated production technology and are reluctant to invest in improved safety standards. Small and medium-sized businesses account for around 80% of enterprises involved in China's hazardous chemicals industry, according to the Ministry of Emergency Management.
"The shutdown of chemical plants in Jiangsu will impact the supply chains of some products," says Cao. "But the short-term impact will be balanced out over the long term. The reforms, after all, are necessary."
Liu Yi, associate professor of environmental and safety engineering at China University of Petroleum, argues there needs to be a culture change within the chemicals industry. "The safety awareness of domestic chemicals plants is poor," says Liu. "Many people violate procedures in an offhand manner. If they strictly obey the rules, a lot of accidents could be avoided."
But industry insiders warn that the tightening in Jiangsu is simply driving poor-quality producers to flee to poorer regions where business regulations are relatively lenient. Gao, the chemicals enterprise manager, says that companies are relocating to northern provinces including Gansu, Liaoning, Ningxia Hui Autonomous Region, and Inner Mongolia Autonomous Region.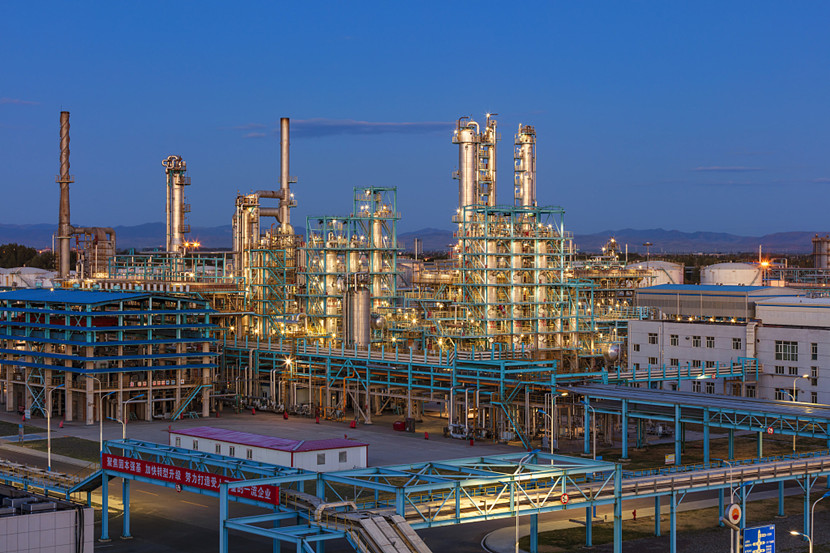 500px/VCG
"Those regions pursue short-term profits (by allowing highly polluting chemicals plants to set up operations there)," says Gao. "But this style of development is unsustainable. After their economies develop, industrial accidents and pollution will lead to reform and shutdowns — just like what happened here in Jiangsu."
Back in Yancheng, traces of the explosion still linger in Zhu's home, which sits just 700 meters from the industrial park. The local government has helped him repair his broken doors and windows, but deep cracks still run down the walls. Every time Zhu's granddaughter hears the rumble of thunder, the toddler — who experienced the blast — starts to cry, Zhu says.
Despite all this, however, he tells Sixth Tone that he is considering following the exodus of chemicals firms heading to northern China. "If I can't find a job here, I'll go north," he says. "I've done this job my whole life — I don't know what else I can do."
Editor: Dominic Morgan.
(Header image: An aerial view of chemical plants in Nanjing, Jiangsu province, Jan. 17, 2019. Zhou Wenjun/VCG)