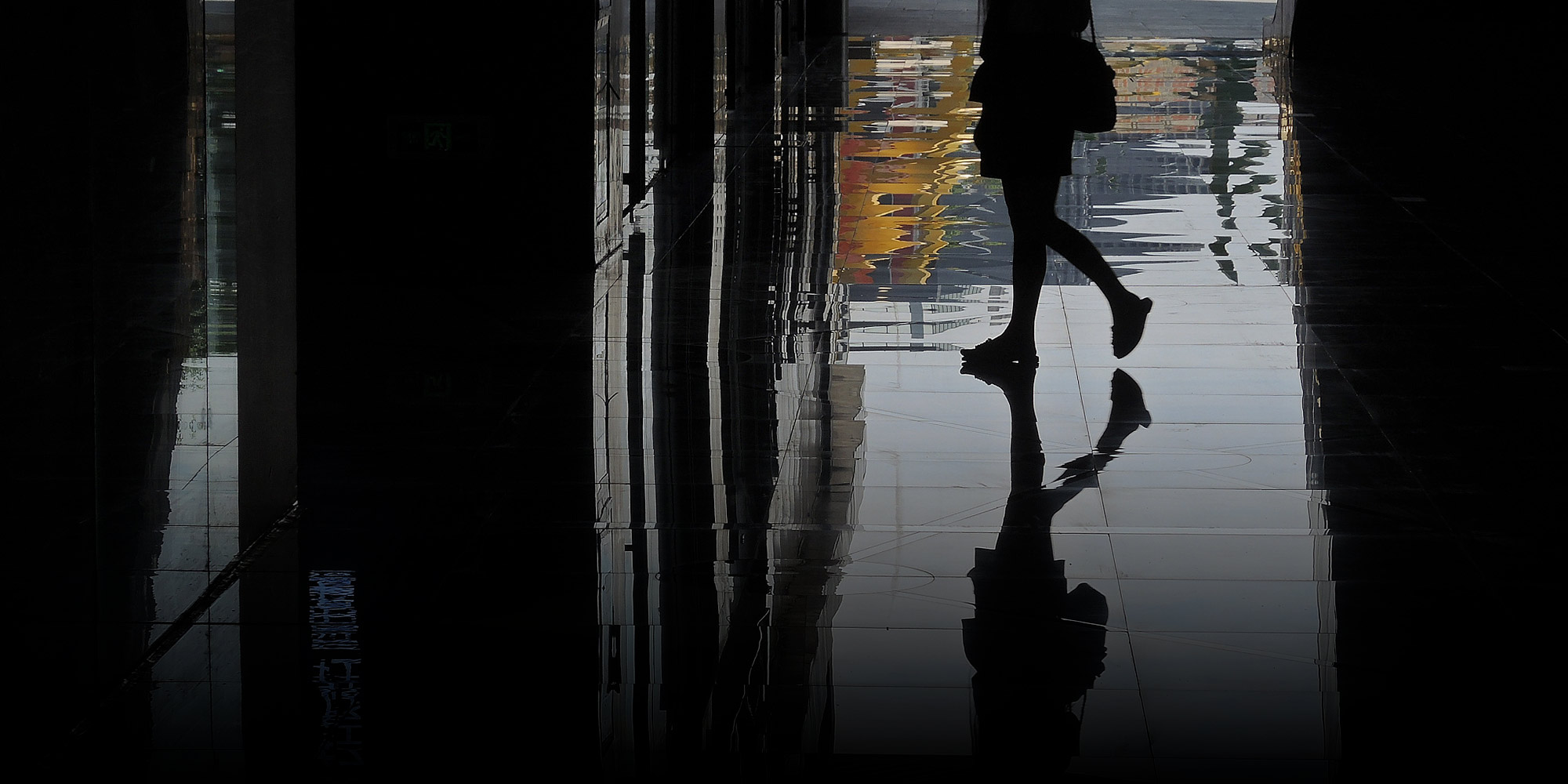 VOICES & OPINION
How Informal Adoptions Gave Some Chinese Orphans a Better Future
Although technically illegal, these informal foster care arrangements are often better than life in the welfare system.
With her confident, positive demeanor, it's no surprise Xiaobai used to be the top closer at her real estate office. When I spoke to her this May, she was seven months pregnant — she married her high school sweetheart — and preparing to become a mother.
In other words, Xiaobai — to protect the identities of my research participants, I've given them all pseudonyms — doesn't seem to fit the stereotype of an individual who was abandoned as an infant. Perhaps that's because she was one of the lucky ones: Although she was never formally adopted, she was taken in by a caring family who gave her a relatively happy childhood.
During the social upheaval of the 1990s, parents abandoned thousands of children to the care of China's welfare system. Others were found and directly taken in by private citizens. The passage of an adoption law in 1992, however, made it harder for many would-be adoptive families — especially those who already had kids — to obtain formal legal custody of their new children.
This didn't deter everyone, and thousands of adoptions went unrecognized by the state. In effect, this group had no legal status or protections, no inheritance rights, and their lack of a hukou household registration made it difficult for many to get an education.
In 2008, the government sought to solve these problems with new guidelines pertaining to unregistered informal adoptions. According to the policy, anyone physically and mentally capable of raising a child was eligible to adopt, though it kept restrictions in place that prevented couples with kids from adopting. And some children — including Xiaobai — fell through the cracks, as the regulations only applied to minors under the legal adoption age of 14 at the time of the notice's publication.
Yet, while research conducted by myself and others found that the subjects of unrecognized adoptions experienced their share of challenges growing up, including hukou difficulties and social stigma, most of them still had an easier time transitioning to adulthood than those raised within institutions.
Tang, another informally adopted child, was discovered by a street sweeper. The woman who took Tang home was at first unaware of the legal procedures for adoption and believed she and her husband could simply raise Tang as their own child. She paid Tang's tuition — necessary because the girl didn't have a hukou — all the way through elementary school. But when it came time for Tang to enroll in middle school, her adoptive mother learned she would need the proper paperwork.
By this time, however, the girl was already 14 years old and too old for adoption.
Fortunately for Tang — and Xiaobai — some of the orphanages in the city where we conducted research were aware of the problem. Taking into consideration the time these unrecognized families had spent together, they were willing to treat the situation as a kind of foster care arrangement. They registered the children's hukou with the orphanage, sent social workers to track their growth, gave the adoptive parents regular training, and provided other benefits typically given to orphans in more traditional foster care situations.
Tang was one of the children to benefit from this unofficial policy, which allowed her to continue living with her adoptive parents and enroll in school. When she compared her childhood experiences with those of the orphans who grew up in orphanages, Tang was blunt: "I didn't lack money; I didn't lack love. There's no reason to pity me."
The loving and supportive environment many informal foster children enjoy helps them lay a solid foundation for their transition to adulthood. Most informally adopted children in Tang's hometown grew up in families of modest means; some were raised by parents who were quite poor. But their adoptive parents generally provided them with stable care, emotional support, and guidance, giving them a head start over children raised in institutions.
These children also benefitted from their adoptive families' social support networks, which equipped them with the social resources needed to find a job and settle down. Xiaobai's adoptive parents were relatively well off. When she got married, her husband's family bought the couple a new house, and her own adoptive parents gave her a house as a dowry. This second house — which was registered under Xiaobai's name — meant she could finally move her hukou away from the orphanage.
We also found that informally adopted children are typically more independent and have more plans for their future than those who grew up in orphanages. Although Tang's adoptive family was of relatively modest means — her adoptive parents were sanitation workers and her husband came from a remote village — she was able to find a job at the canteen of a state-owned company. She and her husband live independently in their own house, and their income is stable.
Tang and her husband's plan for the future is "to have two children and earn enough so that each of them will have their own house by the time they turn 18." Xiaobai plans to return to selling real estate before her child's first birthday. She wants to find a job with a large property developer to earn both experience and money, then move to a small property developer and work there as a manager.
This independence also shows up in questions of love and marriage. Tang's decision to marry her husband, despite his poor economic prospects, precipitated a rift between her and her adoptive mother. When her own daughter is grown, Tang plans to tell the girl that she's free to marry whoever she wants. She believes her courage has a lot to do with her upbringing. The girls I interviewed who grew up in institutions rarely had this will.
That's not to say the lives of informally adopted children are idyllic. For example, custody of informally adopted children whose adoptive parents register as foster families remains with the welfare homes, and their adoptive relationships are still not protected by law. This lack of legal recognition continues to cause issues when it comes to getting a hukou, going to school, and with designating inheritances.
As for caring for orphans and abandoned children, the goal should be to help them reach adulthood as well-adjusted and happy as their non-orphan peers. And the experiences of children raised in informal adoptive families offer yet more proof that a stable environment, emotional and social support, and family connections all have a positive impact on orphans as they transition into adulthood.
With contributions from Shang Xiaoyuan.
Translator: David Ball; Editors: Cai Yiwen and Kilian O'Donnell; portrait artist: Zhang Zeqin.
(Header image: An Xin/VCG)