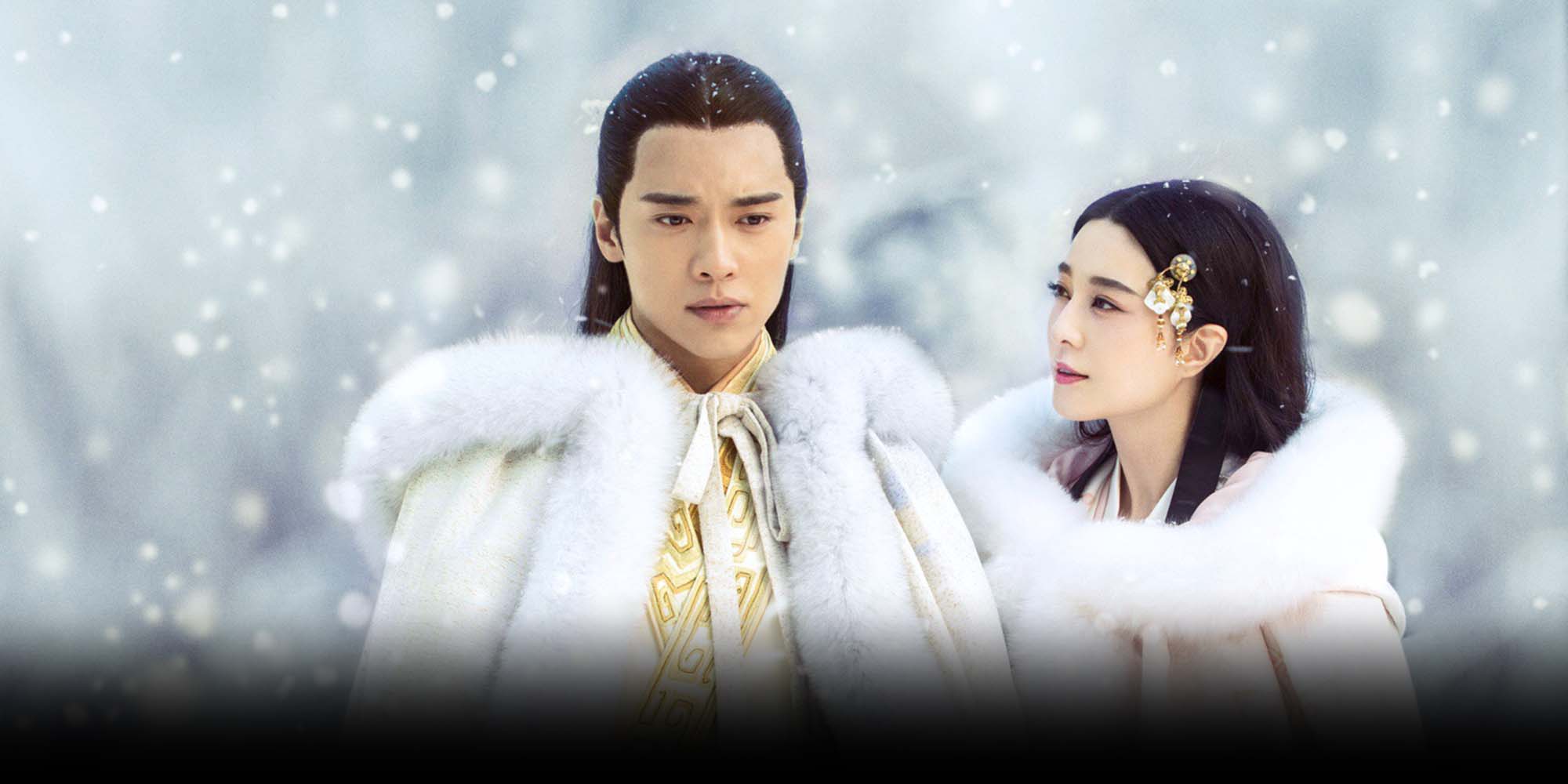 NEWS
A Chinese Drama Is Digitally Erasing Its Scandal-Plagued Actors
The producers of 'Win the World' say they're replacing Fan Bingbing and Gao Yunxiang with stars who have yet to fall from grace.
Two scandal-struck megastars in the long-delayed costume drama "Win the World" are being digitally scrubbed from the show, according to its producers.
In a statement Tuesday, Talent Television and Film Co. Ltd. said it had enlisted Tmall Technology, a company under e-commerce giant Alibaba, to replace Gao Yunxiang and Fan Bingbing with as-yet-unnamed "top-tier actors" by means of "scene refilming, technological tools, audio re-recording, etc." The studio also assured potential viewers that the estimated 60 million yuan ($8.4 million) in changes, slated to be completed by the end of this year, would not adversely affect the quality or integrity of the show.
"Win the World" — sometimes translated as "Ba Qing Biography" or "The Legend of Ba Qing" — tells the story of a woman whose healing prowess allows her to rise from humble origins to the emperor's court during the Qin dynasty. The show began filming in 2017 and was supposed to debut on two domestic TV networks the following year, but its release was delayed after Gao was charged with raping a woman at a Sydney hotel in March 2018. Gao — who denies the allegation and is pleading not guilty — remains in Australia awaiting his trial.
Initial plans to digitally replace Gao with Li Chen, a well-known actor who was also Fan's fiancé, fell through when the couple broke up this summer.
A few months after the scandal involving Gao, the drama's female lead, Fan, came under fire for alleged tax evasion through the use of so-called yin yang contracts — fake ones with modest salaries for tax purposes and real ones that paid her significantly more. Fan disappeared for nearly a year, whisked away into secret detention, and was ultimately fined 884 million yuan.
The delayed release and mounting production costs of "Win the World" have been predictably bad for business. In its 2018 financial report, Talent Television said its revenues had dropped from 1.18 billion in 2017 to 371.5 million in 2018, a year-on-year decrease of 68.5%.
"Deepfakes" — or videos in which people's faces have been digitally swapped — have made a handful of headlines in China over the past year. In February, clips from a famous kung fu drama in which the actors' faces had been seamlessly swapped raised concerns about the technology's potential for spreading misinformation. And last month, a deepfake app that allowed its users to paste their faces into popular scenes from shows, movies, and music videos was criticized over purported privacy violations.
Gao and Fan aren't the first celebrities to be digitally erased from a major production. This summer, actor Huang Haibo was removed from the hit drama "The Longest Day in Chang'an" because he had solicited a prostitute in 2014. That year, China's media regulator warned that celebrities caught using drugs or prostitutes would be banned from all future programming.
On Chinese social media, reactions to the announcement about the latest setback to befall "Win the World" have ranged from sympathetic to amused, with some wondering whether the show has been bewitched by an ancient curse. "I think they just shouldn't make it," one netizen commented below a related post on microblogging platform Weibo. "Both actors have had incidents — it's too unlucky."
Editor: David Paulk.
(Header image: A promotional image for the costume drama "Win the World." From Douban)