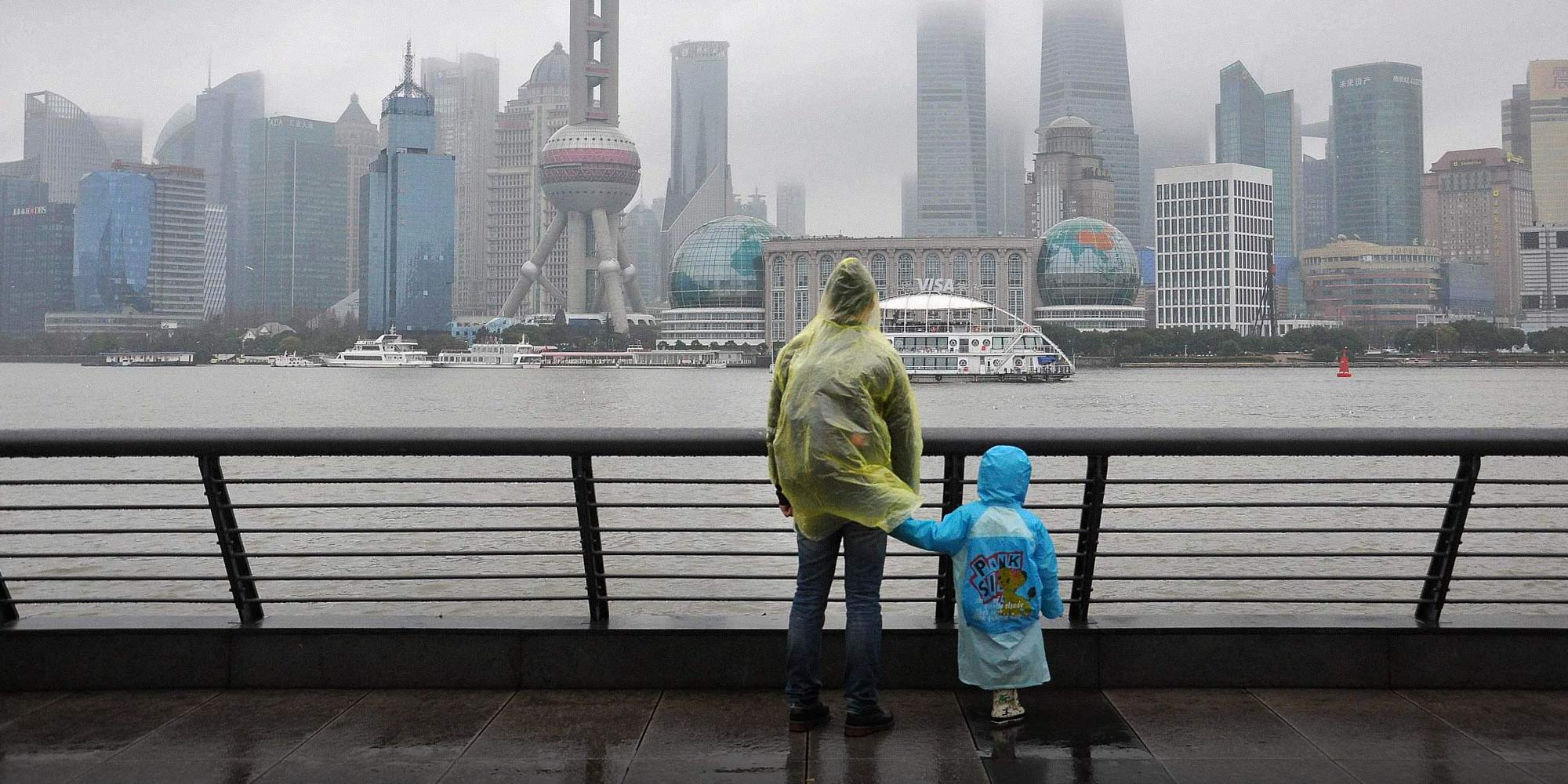 VOICES & OPINION
The Value of a College Degree? A Shot at a Shanghai High School
I spent seven years and tens of thousands of yuan getting my bachelor's degree — all so my kid could stay in the Shanghai school system.
In 2007, more than a decade after graduating from a vocational high school in China's eastern Anhui province, I made the decision to apply to university. Now, 12 years later, armed with a degree I'll never be able to use the way I intended, I wonder if I made the right decision.
My choice to go back to school wasn't motivated entirely by an interest in academia or a desire to finally experience life inside the ivory tower, but by a parent-teacher conference at my then-5-year-old son's kindergarten. My wife and I had recently brought our son to Shanghai from Anhui, and at the meeting, one of the school's teachers reminded those of us not from the city that, if we wanted our kids to attend high school in Shanghai, at least one parent would need a residency card. As the city generally reserved these cards for so-called talented individuals, this essentially meant having at least a bachelor's degree.
Sitting there in my son's classroom, hanging on the teacher's every word, I couldn't have imagined what the next 10 years would bring. My wife had a high school diploma; I only had a vocational certificate from a secondary school. Four years prior, in 2003, we were living in our hometown — so poor, we could barely afford our son's baby formula. When we moved to Wenzhou, in the eastern province of Zhejiang, it was to build a better life for our kid.
I eventually rose up through the ranks at my new job, from a spot on the assembly line to the role of warehouse manager. When our company moved to Shanghai, our little family followed suit. But now, if we wanted our son to attend school in Shanghai — and keep our family together — one of us would have to get a bachelor's degree before he reached eighth grade.
In China, a child's educational opportunities are inextricably linked to their family's hukou, or household registration. Although the country has loosened its hukou policy significantly over the past decade — including by opening local schools to long-term residents — China's biggest cities like Shanghai and Beijing still set high hurdles to residency. Without a good education, even permanent residency is extremely difficult to acquire, much less a full hukou.
And so, on Sept. 1, 2007, at the age of 32, I set foot on a school campus for the first time in over a decade. For my studies, I chose Shanghai Television University (STU), now known as Shanghai Open University.
My classes began at 6 p.m., and the campus was located more than a dozen kilometers away from my office. As soon I got off work, I'd ride my bike as fast as the traffic would allow to get to school on time. Eventually, my wife and I spent more than 2,000 yuan ($265) on an electric scooter.
The winter nights were the roughest. I would often pick up dinner on my way from work to school, which I'd eat cold at the end of my first class. Riding home, the wind chilled my bones until they ached. And because batteries tend to die faster in cold weather, my scooter would sometimes run out of juice before I could get home, leaving me to push it the rest of the way back.
But in January 2010, I successfully obtained my three-year vocational degree from STU. To get my bachelor's, I quickly started a self-study course with Nanchang University, in the eastern province of Jiangxi. I encouraged my wife to try for a degree as well, in case I failed the exam or the requirements got even stricter, and she, too, started classes at STU in 2011.
Between our tuition costs, as well as the fees for the tutor I saw to help me with the university's entrance exam, we were spending around 15,000 yuan a semester on a combined monthly salary of less than 8,000 yuan. One semester, my wife couldn't afford her tuition, and she implored her teacher for help, promising to pay later. Fortunately, the teachers at that university were used to this kind of thing, as many of their students were parents in the same situation as us.
Things progressed this way until July 2013, when Shanghai stopped offering residency permits to "talented individuals" from out of town — the policy we'd pinned our hopes on. Instead, the city began to implement a points-based residency system that required at least one parent to have a score of 120.
Scores were given on the basis of age, job, social security payments, and —fortunately for us — educational qualifications. Children whose parents were unable to accumulate 120 residency points by the time of their kid's high school entrance exam were out of luck. They would have to try for an alternative diploma at a Shanghai vocational school, try for private school, or go home and enroll in a school where their hukou was located.
Having passed my entrance exam, I got my bachelor's degree from Nanchang University on June 19, 2014. At last, I had passed the 120-point mark. I excitedly took my degree to the city office in charge of migration to redeem my points, proud that my son would have a place at a Shanghai school.
When I handed over the paperwork, however, the staff member took one glance at my Nanchang University diploma before telling me: "This won't do." He then showed me a document that said degrees obtained through self-study examinations must either be from a tertiary institution in Shanghai, or from a university in the applicant's original place of residence — in my case, Anhui province.
Luckily, I had a backup plan: I'd spent three years studying for an economics accreditation that ultimately gave me just enough points to clear the threshold.
On the way home, I struggled to think of a way to tell my wife that the degrees we'd spent seven years — and over 80,000 yuan, our entire savings — obtaining were ultimately worthless.
In 2016, when my son was in eighth grade, his school began to calculate parents' residency points. Because their parents hadn't accumulated enough points, some of the kids in his class couldn't get into high school in Shanghai.
One such parent said to me, a mixture of sorrow and envy in their voice: "You did great. But in our case, there's just nothing we could do."
Watching his classmates disappear, my son seemingly grew up overnight. Before, he just knew that his mother and I were taking classes. Now, he finally appreciated just how much we had gone through so he could stay in Shanghai. Redoubling his efforts, he passed the high school entrance exams and was accepted into a top high school.
Now, if my wife and I want to finally obtain a Shanghai hukou, we need to maintain our residency permits for at least seven years. The government verifies residency points on an annual basis, while the policies for residency in Shanghai tend to change once every few years.
But no matter what, my wife and I will do whatever it takes to give our son a better shot in life — even if it means getting our PhDs.
As told to Lin Zhengming and Lei Jun. This article was originally published on Trumanstory, and has been edited for length and clarity.
Translator: Lewis Wright; editors: Cai Yiwen and Kilian O'Donnell.
(Header image: A father and son visit the Bund in Shanghai, Feb. 19, 2018. VCG)