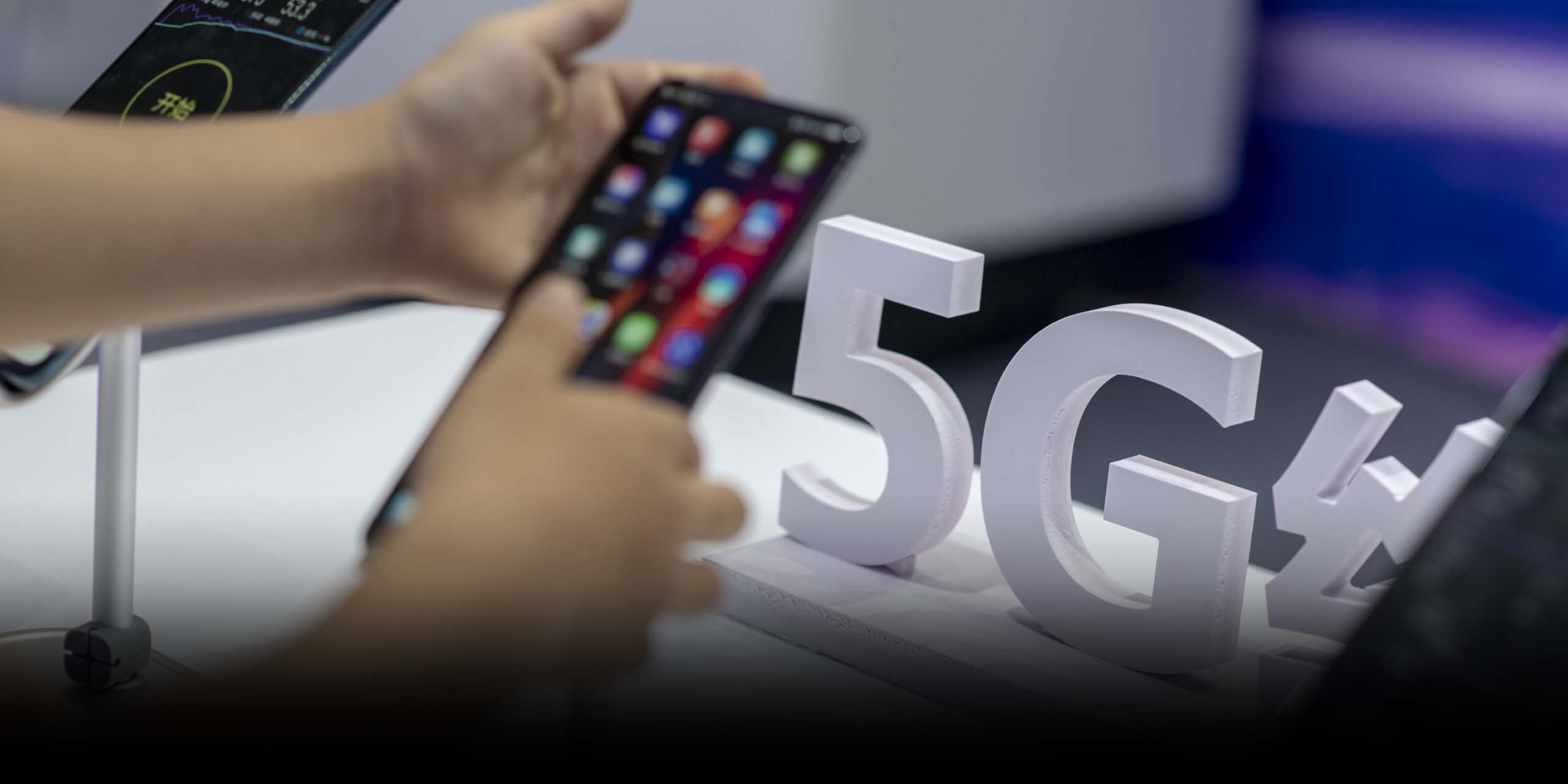 NEWS
China Telcos Open 5G Data Preorders Ahead of Commercial Rollout
The country's 'big three' telecom providers have processed a combined 7 million preorders in just a few days, but details about the plans remain scant.
All three of China's major state-owned telecom firms have begun allowing customers to preorder 5G service plans, as the country's internet providers prepare to make fifth-generation wireless technology widely available to commercial users for the first time.
China Unicom officially started accepting preorders for its as-yet unspecified 5G data plans on Monday, the company announced. The move followed similar proclamations from China Mobile and China Telecom, which opened preorders on Sept. 20 and Sept. 29, respectively.
By time of publication, over 7 million users had completed the preorder registration process with at least one of the three companies, according to publicly available figures. China Mobile says it has received over 4.6 million preorders, followed by China Telecom with 1.3 million, and China Unicom, which says it has processed 1.1 million preorders in just two days.
None of the three firms have released details on what their plans will include or given an exact date for when they will be available for customers to purchase. Xu Ximing, China Mobile's vice president of marketing, said in a speech last month that the company expects to debut its 5G data plans sometime this October. In August, Wang Xiaochu, China Unicom's chairman and CEO, estimated that the company's 5G plans would start from 190 yuan ($26), three times more expensive than its current cheapest 4G plan.
But millions chose not to sweat the details, instead signing up for a chance to be among the first in the country with access to the much-hyped next-generation network technology. Helping matters, the three telecom providers did not require interested users to pay a deposit, and those who signed up early were offered discounts of 70% to 80% off future 5G plans, as well as hundreds of yuan off select 5G-enabled handsets.
The new technology, which promises faster speeds and lower latency, is expected to give a boost to a wide range of industries, from gaming and augmented reality to manufacturing and even surgery. Yet, although Chinese companies such as Huawei have invested heavily in 5G technology in recent years, and the country issued commercial 5G licences to four telecom companies back in June, including the big three, 5G wireless service remains restricted to a few pilot areas, ranging from a Shanghai train station to the Shaolin Temple.
One hurdle is the infrastructure required to make a 5G rollout successful. While wireless 5G base stations can maintain simultaneous connections with far more devices than their 4G counterparts, they have a much shorter range.
To meet anticipated consumer demand, China's big three telecom providers are throwing up stations across the country. In September, China Mobile said it had 20,000 5G stations nationwide, with plans to hit 50,000 by the end of the year. China Unicom built 17,000 5G stations in the first half of 2019, and it and China Telecom have each announced plans to put up 40,000 5G stations across 40 to 50 cities by year's end. The latter two have also signed a "co-build, co-share" agreement to cooperate in network construction, according to Reuters.
But experts point out that the firms still have a long way to go before they can offer comprehensive coverage. Xiang Ligang, a telecom analyst and chief executive of the industry news site CCTime, has said that China, which he estimates has in between 4.8 and 5 million 4G stations, will need twice as many 5G stations.
"Over the first three years, (they) might need to build 1 million 5G stations a year, and 2 million a year over the next three," Xiang told a reporter this June. "Eventually, there could be a need for 8 to 10 million." As of late June, an estimated 90% of the country's 5G stations were concentrated in the megacities of Beijing, Shanghai, Guangzhou, and Shenzhen.
The lack of commercial 5G service, combined with high prices, might account for the slow sales of 5G handsets being reported by manufacturers. According to the country's Ministry of Industry and Information Technology, consumers can currently choose from 11 different 5G-enabled handsets. But Chinese shoppers bought just 210,000 5G-enabled phones in August — the first month in which they were available — accounting for 0.7% of total handset sales. In Korea, where telecom providers have offered 5G service since April, Samsung says it has sold well over 1 million units of its 5G-enabled flagship S10 phone.
Nevertheless, the country is expected to invest over 1 trillion yuan in 5G technology over the next five years, and Singaporean research firm Canalys estimates Chinese will own one-third of the world's 5G-enabled handsets by 2023.
Editor: Kilian O'Donnell.
(Header image: 5G mobile phones on display at a telecom exhibition in Guangzhou, Guangdong province, June 25, 2019. IC)