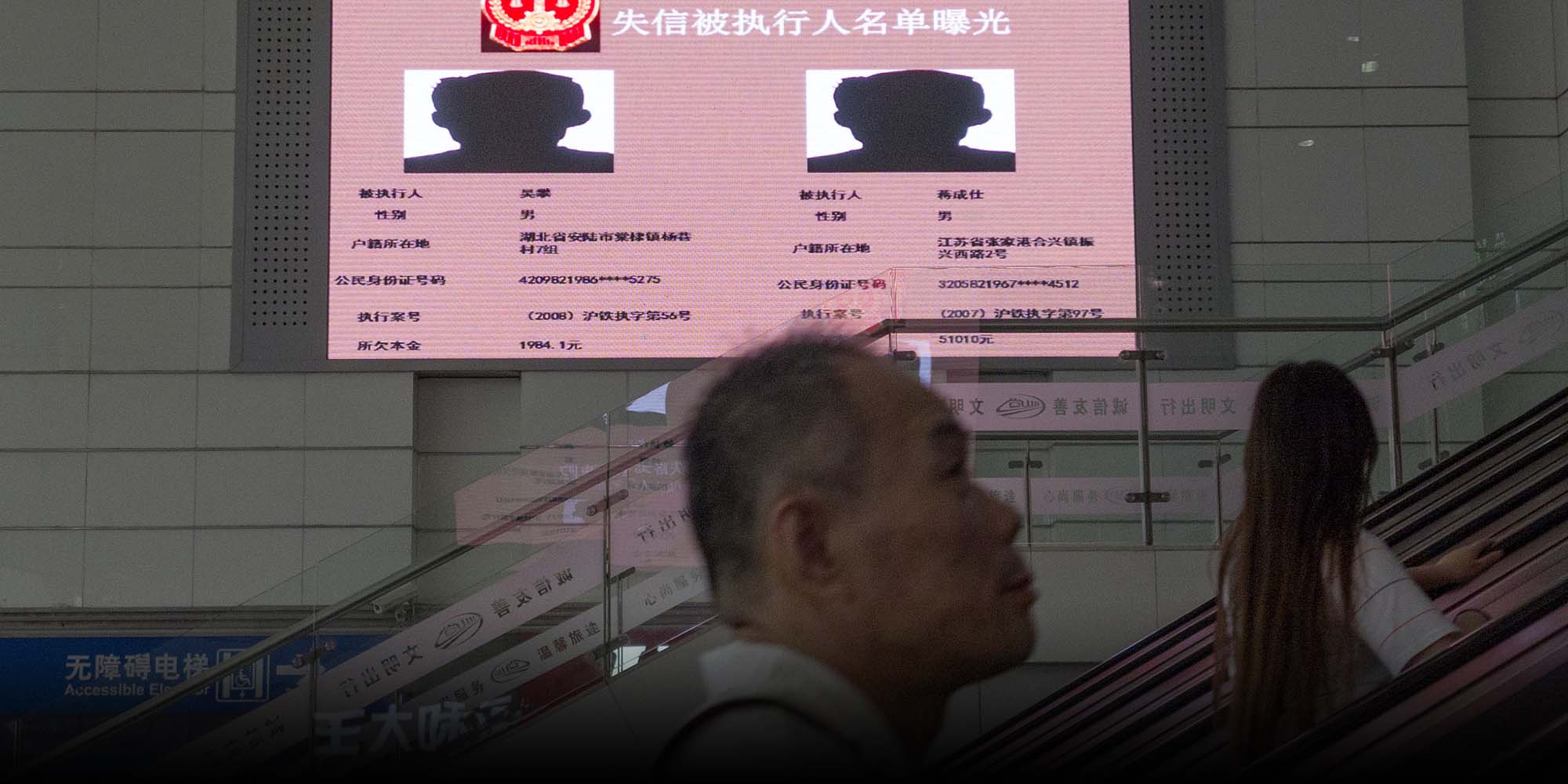 NEWS
Court Harnesses the Social Power of WeChat to Shame Debtors
A mini program available through Tencent's ubiquitous social app targets the friends and family of loan defaulters, hoping to humiliate the latter into paying up.
A court in eastern China's Zhejiang province is using the country's most popular messaging app to collect on local debts.
The Jianggan District People's Court in Hangzhou, the provincial capital, launched a mini program on WeChat to pressure debtors into getting their accounts in order, the National Business Daily newspaper reported Tuesday. A defaulter's family and friends are expressly targeted with advertisements for the mini program, while others can use the mini program to tip the authorities off on a particular debtor's whereabouts in exchange for a percentage of the total amount the person owes.
The court began promoting its mini program a week ago through its official WeChat account. However, when reached Wednesday, an employee at the Jianggan District court told Sixth Tone that the mini program is "still under trial" and declined to comment further.
A commentary Saturday in the state-run Legal Daily newspaper praised the court's initiative, saying it had used WeChat "creatively" to put pressure on debtors and may succeed in persuading them to "consciously fulfill their legal obligations."
So far, the court has published the names of over 100 loan defaulters on its mini program, as well as their government ID numbers, photos, and partial addresses, according to National Business Daily. The named individuals' violations include failing to declare their assets, failing to repay their debts, and shirking loan payments.
In recent years, China's courts have employed a number of unconventional methods to collect money owed by debtors. In April, another court in Zhejiang province showed the names and photos of 60 debtors, as well as the amount of money each owed, before a midnight premiere of "Avengers: Endgame." And last year, a court in the central Henan province shamed "dishonest" debtors on Douyin, the Chinese name for short-video app TikTok.
Editor: Bibek Bhandari.
(Header image: The names and photos of debtors are displayed on a screen at Shanghai Railway Station, July 6, 2016. VCG)