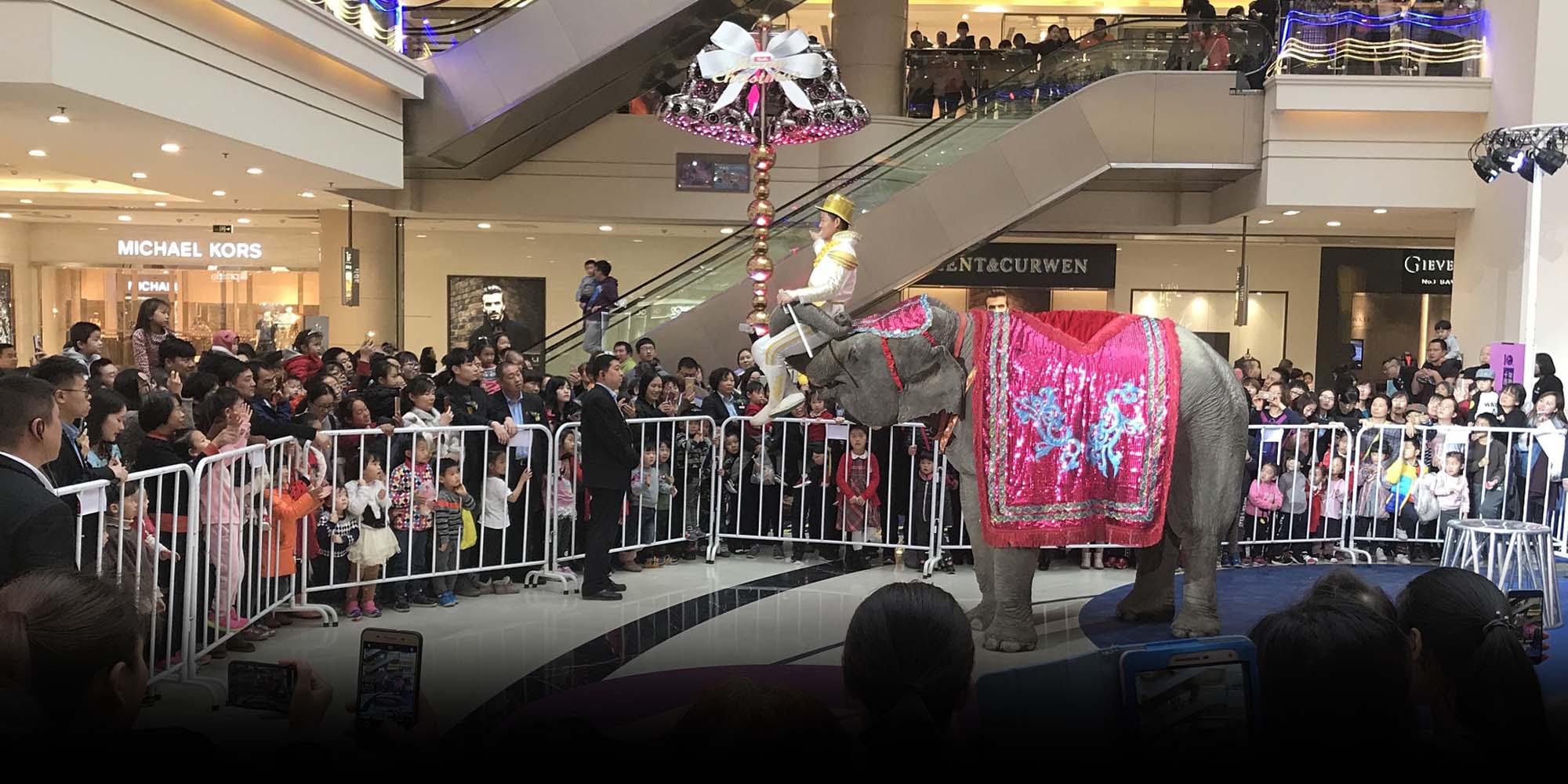 NEWS
'Rental Tigers' Advertised Ahead of Chinese Holiday
The decline of the country's once-thriving animal circus industry has given rise to short-term leasing services.
As China's weeklong National Day holiday approaches, the prices of some surprising animals available for rent have nearly quadrupled — with leasing a tiger for the holiday week costing up to 60,000 yuan ($8,500), according to a report Tuesday from domestic outlet Qianjiang Evening News.
Following a series of animal abuse scandals and animal welfare awareness campaigns, a growing proportion of the Chinese public has called for boycotts of animal performances. Only in certain villages and rural counties does local demand continue to support such performances. But the sluggish market has also carved out a niche for profit-minded circuses to lease their animals for short periods, according to the report by the Zhejiang-based newspaper.
Earlier this month, a tiger escaped during a live performance in a rural part of the central Henan province. The tiger in this high-profile case had been leased from a circus in Suzhou — a small city in eastern China's Anhui province (not to be confused with the city of the same name in Jiangsu province) that is known as the birthplace of many animal performance troupes.
Despite the tragic outcome — while no people were hurt, the tiger died of unreported causes — China's animal rental market continues to thrive.
"We're short of trainers to travel along with the animals on short-term leases during the holidays," said a manager surnamed Wang at a Shandong-based agency that connects circuses with potential clients. On its website, the agency advertises monkeys, alpacas, horses, birds, and sea lions for rent — though the manager told Sixth Tone that the company could potentially provide wild animals as well.
"On many occasions — like an exhibition, a private gathering, or the opening of a business — animals are used to liven up the ambience," another Shandong-based agent was quoted as saying by Qianjiang Evening News. Most of these animals are sourced from Suzhou, the agent said.
Small-sized animals such as songbirds, wallabies, ostriches, and racoons tend to be more popular, according to the agent. For bigger animals — lions, tigers, bears, eagles, and the like — it gets more complicated, she said, as professional trainers must accompany such animals for the duration of their leases. "The longer the lease contract, the lower the price," the agent said, adding that her clients hail from all over the country, from Zhejiang and Henan to Hebei and Guangdong.
The other agent, Wang, told Sixth Tone that individuals or businesses hoping to rent animals don't need to obtain any licenses or qualifications, as her company can provide "adequate" contracts and invoices.
However, Hu Chunmei, head of the Beijing-based animal welfare project Freedom for Animal Actors, told Sixth Tone that renting out animals in this way falls within a regulatory gray area, with the circus or agency providing lease contracts that are official in appearance only. "It's against wildlife protection regulations for circuses, individuals, or companies to rent animals if they lack the proper license for keeping them," she said.
Despite being revised as recently as last year, China's Wildlife Protection Law only forbids the leasing of animals' breeding permits, not the animals themselves. Hu says this stipulation isn't enough to curb China's animal leasing market.
"The country gives the best protection to pandas — but for other animals, protection management is not so strict," said Hu, urging people to report any illegal animals practices they might encounter over the holidays to the authorities.
Editor: David Paulk.
(Header image: An audience watches a trained elephant perform at a shopping mall in Shijiazhuang, Hebei province, Dec. 9, 2017. Zhai Yujia/China News Service/VCG)