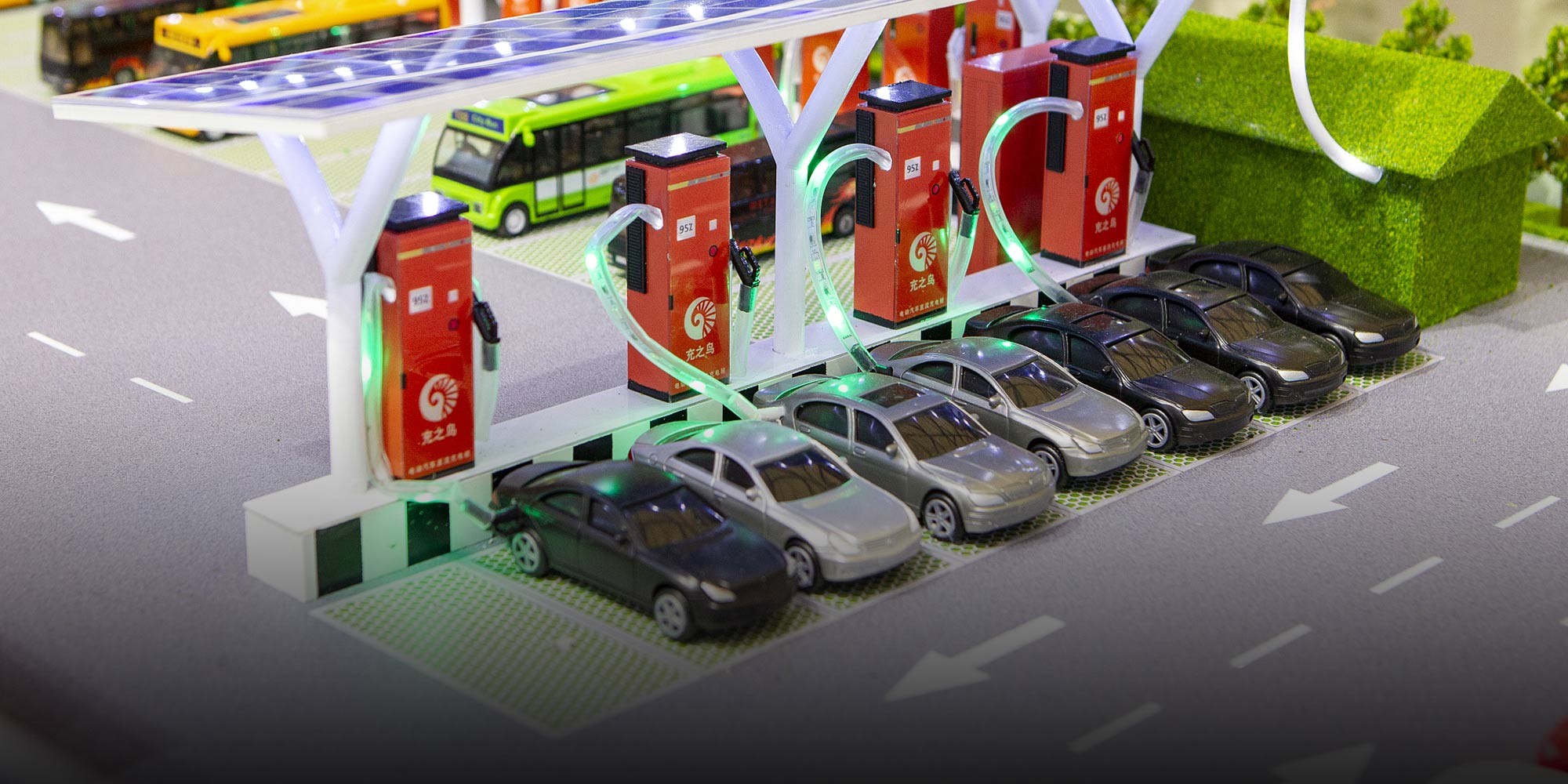 NEWS
After Subsidy Cut, China's NEV Sales Dip for 2nd Straight Month
Slowing sales of electric vehicles — once the lone bright spot for China's flagging auto industry — have regulators scrambling to reinvigorate the green sector.
As sluggish sales continue to plague the world's largest automobile market, new-energy vehicles, too, showed discouraging signs for the second straight month after subsidies that had long invigorated China's eco-friendly auto market were rolled back over the summer.
According to data released Wednesday by the China Association of Automobile Manufacturers, or CAAM, sales of new-energy vehicles — which include plug-in hybrids, battery-only electric vehicles, and hydrogen fuel cell cars — declined to 85,000 units in August, or 15.8% year on year, following a 4.7% drop in July.
Previously, NEV sales had been a beacon of hope for the country's slowing automobile market, which has declined for 14 consecutive months, according to Reuters. Last year, NEV sales in the country rose by 62% compared with 2017. NEV sales had never dropped from one month to the next until July.
The unprecedented dip in NEV sales was partly due to the central government cutting subsidies that had long propped up the domestic market, CAAM said.
On June 25, after a three-month transition period, China stopped subsidizing NEVs with electric ranges below 250 kilometers, while also cutting half of all subsidies for NEV vehicles with greater ranges. The subsidies had been aimed at lowering production costs for domestic automakers, thereby making their vehicles more affordable to consumers. In the absence of subsidies, however, domestic NEV makers are having to come up with new ways to remain competitive — and many are struggling to do so.
NIO, an electric automaker that has been described as "China's Tesla," saw its stock price fall by 17% in August. Also in August, China's largest electric car manufacturer, BYD, reported declining sales for the second straight month.
The rolled-back subsidies don't affect Tesla, which is slated to begin production at its Shanghai Gigafactory by the end of this year. "Only cars made in China are eligible for these subsidies," the American automaker's CEO, Elon Musk, tweeted in June. "Tesla has never had access to them."

Even without the subsidies, however, the Chinese government says it has plans for boosting domestic auto consumption. Earlier this month, the State Council, China's Cabinet, recommended that local authorities ease restrictions on purchasing new and pre-owned vehicles. The government has also set a target of electric car sales making up 60% of the country's total by 2035 — nearly a 12-fold jump from the proportion of NEVs sold now.
China is the world's largest automotive market and accounts for around half of all electric vehicles sold globally. In July, global NEV sales fell for the first time on record because of the ripple effect from China, according to Sanford C. Bernstein, a Wall Street research and brokerage firm.
Apart from the curtailed subsidies for NEVs, China's auto market is suffering from a more generally slowing economy, exacerbated by ongoing trade tensions with the United States. Last month, China's commerce ministry said it would resume a 25% tariff on vehicles imported from the U.S. beginning Dec. 15.
Editor: David Paulk.
(Header image: A model of new-energy vehicles plugged in at charging stations is displayed at an exhibition in Shanghai, Aug. 28, 2019. Lü Liang/VCG)