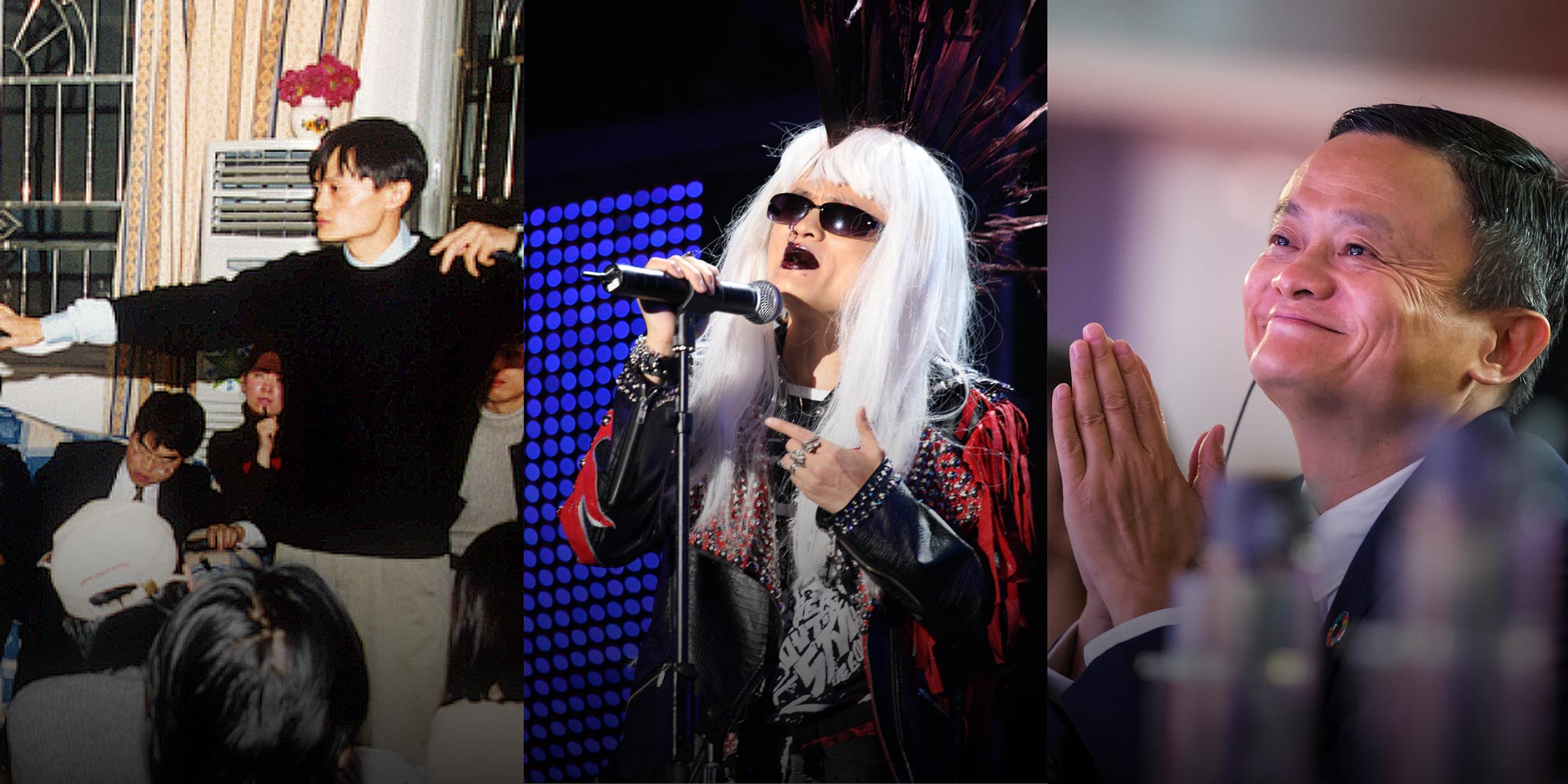 NEWS
Alibaba Founder Jack Ma Retires After 20 Years in Leadership
The flamboyant business tycoon's legacy will endure as an inspiration to many in China and around the world.
Two decades after laying the foundation for a company that became one of the world's titans of e-commerce, Jack Ma stepped down Tuesday from his position as executive chairman of Alibaba Group.
In an open letter last year announcing his retirement, the 55-year-old billionaire said he planned to invest more time and resources in education, philanthropy, and the environment — and "will not allow myself to sit idle." A former English teacher, Ma founded Alibaba in 1999 as a fledgling e-commerce company of just 18 people. Today, it has morphed into a multibillion-dollar empire spanning the sectors of entertainment, media, cloud computing, and more.
Ma has steered Alibaba — headquartered in the eastern Chinese city of Hangzhou — to almost unparalleled success, while also cultivating an image of himself as an influential figure with exceptional oratory skills, capable of appealing to investors' emotions and even driving them to tears. A month after revelations of his status as a Communist Party member in November 2018 surprised some, Ma was among 100 individuals honored by the central government for making "outstanding contributions" to the country's reform and opening-up — or essentially being a global ambassador of China.
Upon announcing last year that he would pass the title of executive chairman of Alibaba to Daniel Zhang, the company's CEO, Ma expressed "complete confidence" that Zhang and his team would lead Alibaba in the right direction going forward.
As Ma steps away from the corporate spotlight, Sixth Tone looks at some of the notable — and sometimes even controversial — philosophies and opinions he espoused during his tenure at the helm of Alibaba.
Work-Life Balance
Before launching an e-commerce empire, Ma maintains that he struggled to find a job, and that he was even rejected for a position at fast-foot chain KFC. Then in 1994, he heard about the internet, and quickly identified the nascent technology as a potential game-changer.
During a 2010 interview with the American television journalist Charlie Rose, Ma explained how he used the internet to create jobs and help businesses grow. He said he worshipped his career and devoted so much of his time to work "because of the excitement and because I really treasure and honor this opportunity in my life."
Nearly a decade later, Ma's views seem to remain much the same. Earlier this year, he defended the culture of overwork that has become pervasive in China's tech industry and startups. His remarks sparked a rare backlash on the country's social media platforms.
"If we find things we like, 996 is not a problem," Ma wrote on microblogging platform Weibo, using the now-viral number representing the 9 a.m. to 9 p.m., six days a week work schedule. He added that people with an aversion to long hours "won't taste the happiness and rewards of hard work."
At the 2019 World AI Conference last month, however, Ma said technological advances will make people's lives easier to the point that they won't need to work endlessly in the future. "I think people should work three days a week, four hours a day," he said. "I think because of artificial intelligence, people will have more time to enjoy being human beings. … I don't think we need a lot of jobs. At that time, the jobs we need are to make people happier, make people experience life, enjoy the human beings."
Empowering Women
Of the 18 people who started Alibaba, six were women. Today, the same ratio of women can be found among the company's executive leadership — far from equal, yet still progressive by China business standards.
During Alibaba's inaugural Global Conference on Women and Entrepreneurship in May 2015, Ma described the company's female staff as the "secret sauce" behind its success. "Completing a task ordinarily depends on men — but doing it well will have to depend on women," he said last month at this year's women's conference. "To complete (a task) brilliantly will require both men and women."
Also at this year's conference, Ma stressed gender equality as one of the most important issues of the 21st century. One of his last wishes before retiring, he said, was that he should never see the company's workforce dip below the threshold of 33% female.
But Ma's comments on the skewed gender ratio in tech have fallen flat at times, too, and even been called out as politically incorrect. His admission at this year's women's conference that he hopes to be a woman "in my next life," for example, was criticized as tone-deaf. And at a group wedding for Alibaba employees in May, Ma's lewd wordplay on 996 — saying what people really want is "669" — raised plenty of eyebrows online.
A Shift in Education
Ma's first love has always been teaching. Even as one of the world's most recognizable businesspeople, he has been a vocal advocate for improving rural education in China. His nonprofit, the Jack Ma Foundation, has launched several programs aimed at developing leadership skills and encouraging more people to teach in underserved areas — including a 2015 initiative to cultivate teaching talent in the countryside.
"Rural education is the hope and the future of China," Ma said during a graduation ceremony for rural educators who completed a three-year training program offered by Alibaba and Hangzhou Normal University.
Ma has also been pushing for a paradigm shift in how children are taught. During last year's World Economic Forum in Switzerland, he stressed that the knowledge-based approach to education that most societies have relied on for the past 200 years will not prepare the next generation of leaders to compete with technology.
And at this year's forum, he picked up where he left off. "What's the things that we have to teach (for) kids to be more creative, innovative, and do things machines cannot do?" he said. "It's the value they believe in, the mission. The machines, in the future, they have chips — but the human beings have the heart. The heart is where the value, the mission (is). So this is what I think: The education system, we need to move to that direction."
Editor: David Paulk.

(Header image: The many faces of Alibaba's founder, Jack Ma, in 2000, 2009, and 2019, from left to right. VCG)