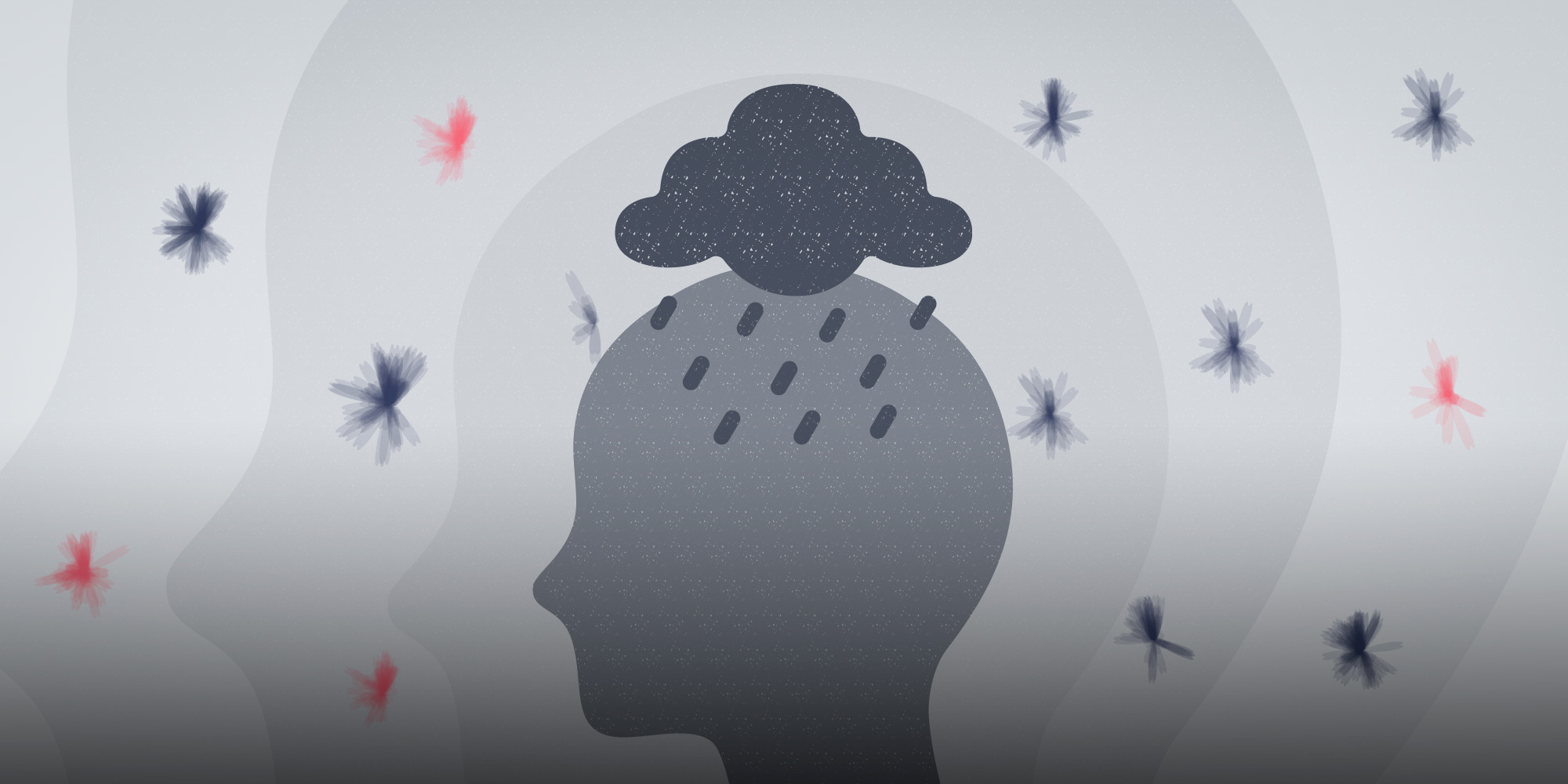 MULTIMEDIA
The Silent Cries of China's Depressed Netizens
A student posted a digital suicide note. Thousands replied, shedding light on the lives of millions of Chinese living with depression.
SHANGHAI — On March 18, 2012, Ma Jie published her final post on social media platform Weibo. "I have depression, so I'll just go die," the message read. "There's no important reason, and it's not a big deal that I'm leaving. Bye-bye!" 
The next day, local police in the eastern city of Nanjing confirmed that the young student had killed herself. Yet Ma's Weibo feed would experience an unexpected afterlife. 
After the Chinese pop star Zhou Bichang, who Ma idolized, posted a tribute to her young fan, netizens began flocking to Ma's account to share their grief. Ma had posted 3,276 times to her feed during the final three years of her life, documenting her fluctuating mood — from happy moments watching anime, to the suicidal thoughts that never really left her.
Over the years, the feed has become a tree hollow, or gathering place for those with depression looking for support. Ma's account has nearly 500,000 followers, and her digital suicide note has more than 1 million comments.
Sixth Tone analyzed 53,027 of these replies, posted between July 16 and Aug. 16, 2019. They offer an insight into the lives of the millions of people in China living with depression.
Seeking Help
Not everyone who found Ma's feed wanted to end his or her life. Of the 9,780 netizens who replied directly to Ma's post — as opposed to the many people replying to others' comments — more than 50% left just one message, suggesting that they simply wanted to pay tribute to her or only felt depressed temporarily.
But many users visit Ma's page regularly and see it as a safe space to release their emotions. One person visited the account every day and posted 1,684 replies during the month. From the posts, he appears to be a 25-year-old male living at home with parents who often quarrel. Unwilling to talk to others or go outdoors, he spends most of his time alone with his computer. He said in one comment that he felt "like an island," and repeatedly talked about wanting to die.
He is not alone. In 2017, for every million urban residents in China, 43.1 ended their lives. In rural areas, there are 76.6 suicides for every million residents. This means approximately 80,000 Chinese people killed themselves that year in total, more than the death toll from leukemia or several other cancers. For every person who dies by suicide globally there are 20 people who attempt suicide on average, according to the World Health Organization. 
Although some suicides are impulsive, many people have suicidal tendencies for a long time. Posting to Ma's feed can act as a cry for help, although few commenters explicitly ask for support.
According to Michael Phillips, director of the Suicide Research and Prevention Center at the Shanghai Mental Health Center, what depressed people need most is to have people "approving of them, respecting them, and emotionally connecting with them." And that is what around 10% of netizens posting to Ma's feed were trying to do.
There were many comments written to other netizens who had left messages on the feed. The most committed helper sent her best wishes to 545 different commenters in 905 replies during the month. Though some of her replies were a simple "keep fighting" or "let me hug you," her continuous goodwill made an impression on those she was trying to help. Around 20% of the people she contacted thanked her or opened up more about themselves.
Staging an Intervention
Warmhearted as these netizens are, experts warn that suicide intervention is a job for professionals. When Phillips was developing China's national suicide hotline network, he required all workers to complete a year's training before answering their first call.
In the United States, many young people are aware of the country's suicide hotline thanks to rapper Logic's track "1-800-273-8255." But China's hotline is much less commonly known. Of the 53,027 posts analyzed by Sixth Tone, only six mentioned the keyword "hotline": One commenter criticized the slogan of a hotline; one thanked a hotline operator; two were considering calling a hotline; and two more tried to call, but were never connected.
Whether it is a suicide hotline volunteer or a well-intentioned online commenter, the best help they can offer a suicidal person is encouraging them to seek help from a professional or their loved ones. "Personal connections are the ones that will take the knives out of their hands," says Phillips.
But sometimes it appears that netizens turn to Ma's feed precisely because they are unable to get support from their immediate social network. Seven hundred replies mentioned the commenter's friends, parents, or partners. The majority said that the person often felt blamed, misunderstood, or neglected by his or her loved ones, rather than loved or supported.
These negative attitudes are all too common in China, especially toward people who have attempted suicide. Survivors not only receive very little support from general hospitals; they also often face social stigmatization.
"I'm really a complete failure, even failing to die," wrote one survivor on Aug. 3 after attempting to take her own life. She was rescued, but rather than receiving care and love, she was rebuked by relatives, friends, and even her doctor. On Aug. 12, she wrote another post paraphrasing the note left by Ma. "I have depression, so I'll also just go die."
Her Weibo feed has been updated since then, so there is still a chance to prevent her making another attempt. But without a change in social attitudes, who can she count on for help?
In China, the Beijing Suicide Research and Prevention Center can be reached for free at 800-810-1117 or 010-8295-1332. In the United States, the National Suicide Prevention Lifeline can be reached for free at 1-800-273-8255. A more complete list of prevention services by country can be found here.
With contributions from Lü Yan, Zhang Yijun, Wang Yasai, and Lin Yi.
Editor: Dominic Morgan.
(Header image: Wang Yasai for Sixth Tone)