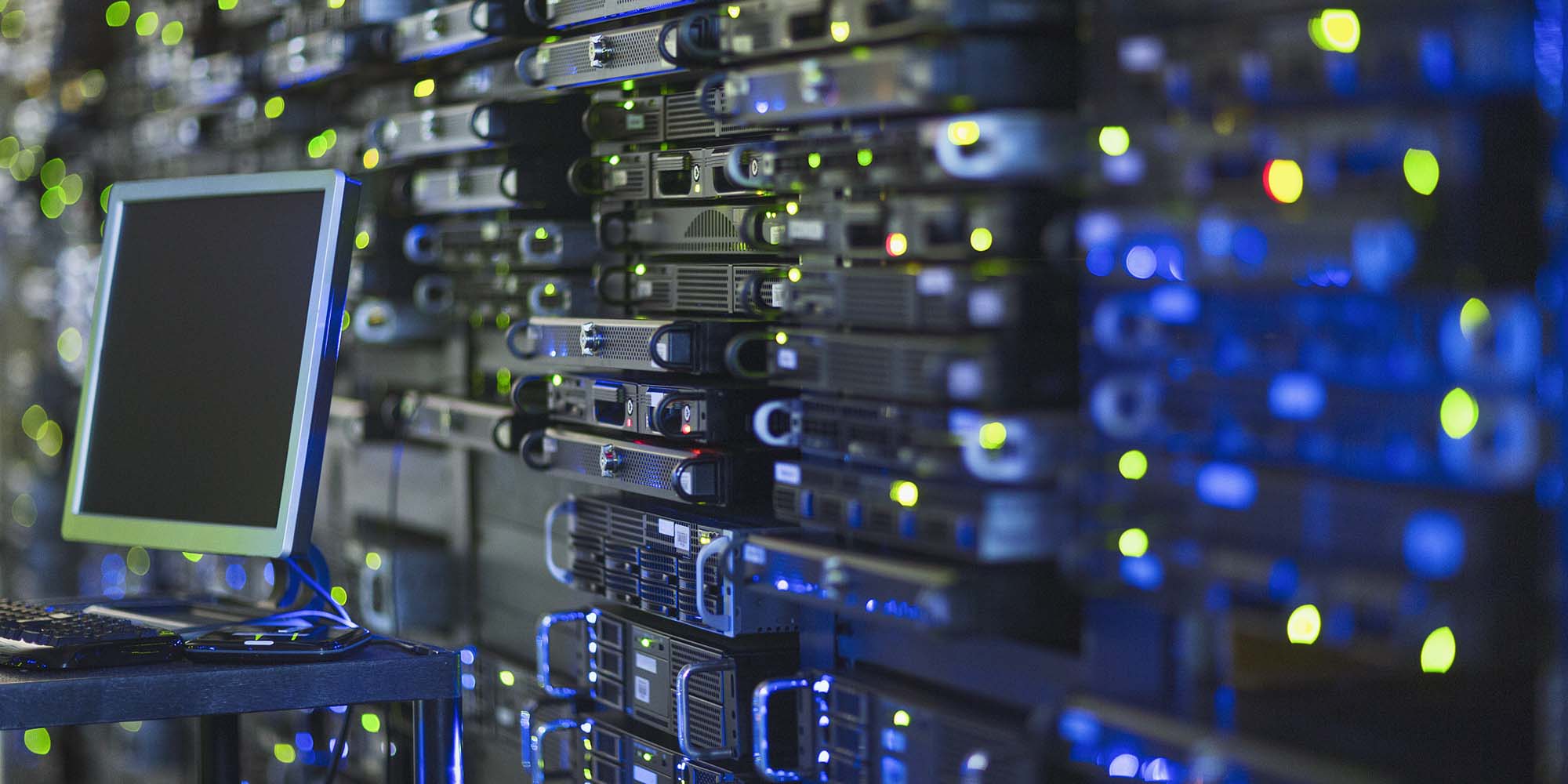 NEWS
China's Internet Industry Causing 'Significant' Carbon Emissions
Using renewable energy to power data centers would help the sector reduce its carbon footprint, according to a new report from Greenpeace East Asia and North China Electric Power University.
The Chinese internet industry's heavy reliance on coal power has had a "significant" environmental impact, and ramping up the sector's renewable energy consumption could reduce carbon emissions by millions of metric tons annually, a study released Monday suggests.
The country's internet data center industry is currently 73% powered by coal and emitted an estimated 99 million metric tons of carbon dioxide last year, according to new research from Greenpeace East Asia and the North China Electric Power University (NCEPU) in Beijing. Researchers say the sector's power consumption is likely to grow exponentially over the next five years, and that increasing the proportion of renewable energy in the industry to 30% would avoid nearly 16 million metric tons of carbon emissions — the equivalent of around 10 million transatlantic flights.
Renewable energy accounted for just 23% of the Chinese internet industry's energy usage in 2018, generating only a fraction of the total electricity required to power it, according to the study.
"It's currently less than 1% of the total emissions; however, it has great potential to grow due to its fast growth rate in energy consumption, especially if the sector's energy mix remains at 23% renewable energy," Zhang Sufang, a professor at NCEPU and a contributing author to the study, told Sixth Tone.
China has the world's largest population of internet users at over 854 million as of mid-2019, according to government data. The country's ballooning internet sector, as well as its information and communications technology (ICT) industry, have created niches for the expansion of data centers housing large servers that store data and host cloud services. Most of the energy needed to sustain these industries goes toward powering servers and cooling systems.
The ICT sector, including data centers, produces 2% of the world's carbon emissions, putting it roughly on par with the aviation industry. Even countries known for progressive environmental policies like Denmark may see 10% spikes in their carbon footprints by 2030 because of data centers. With such facilities consuming vast amounts of electricity, some experts worry that renewable resources won't be able to provide all of the energy required, and that fossil fuels might be used instead.
China is home to around 2.7 million server racks at data centers, according to the report, with more than 40% of large-scale facilities located in Beijing, Shanghai, and Guangdong. By 2023, the expanding industry is projected to consume 267 terawatt-hours of electricity annually — more than Australia's total energy consumption in 2018, according to the report.
"It's fair to say that for most of us, it's an invisible issue," Zhang said, referring to energy consumed by data centers. "On a day-to-day basis, most of us do not consider that our internet use comes with an environmental impact. However, the issue is visible in the form of driving up air pollutants from relying on coal power consumption."
In a bid to create green data centers, three government bodies, including the Ministry of Industry and Information Technology, introduced a guideline in February to strengthen industry supervision, promote eco-friendly practices when building new data centers, and establish a regularly updated list of national green data centers. Some cities like Shanghai have regulations for limiting the power usage effectiveness of newly built facilities, while last year Beijing prohibited the construction of any new facilities apart from cloud computing data centers.
Ye Ruiqi, a climate and energy campaigner at Greenpeace East Asia, said in a press release that, while China's data center industry has made "significant improvements" in energy efficiency, its massive carbon footprint "is proof that much more action is needed to increase reliance on clean-energy sources."
Zhang, the contributing author, added that initiatives to move the industry toward renewable energy must come from the data companies themselves, however, and noted that the country's abundant solar and wind resources provide ample opportunities for reducing the sector's carbon footprint. A "handful of companies" have already started to increase their procurement of renewable energy, and "the results are promising," she said.
"However, we do believe that optimizing (energy efficiency) alone is not enough to address the scale of the challenges we are facing from climate change," Zhang said. "We need to start addressing the carbon emissions and air pollutants associated with the source of power that feed into our data centers."
Contributions: Cai Xuejiao; editor: David Paulk.
(Header image: CAIA RF/VCG)