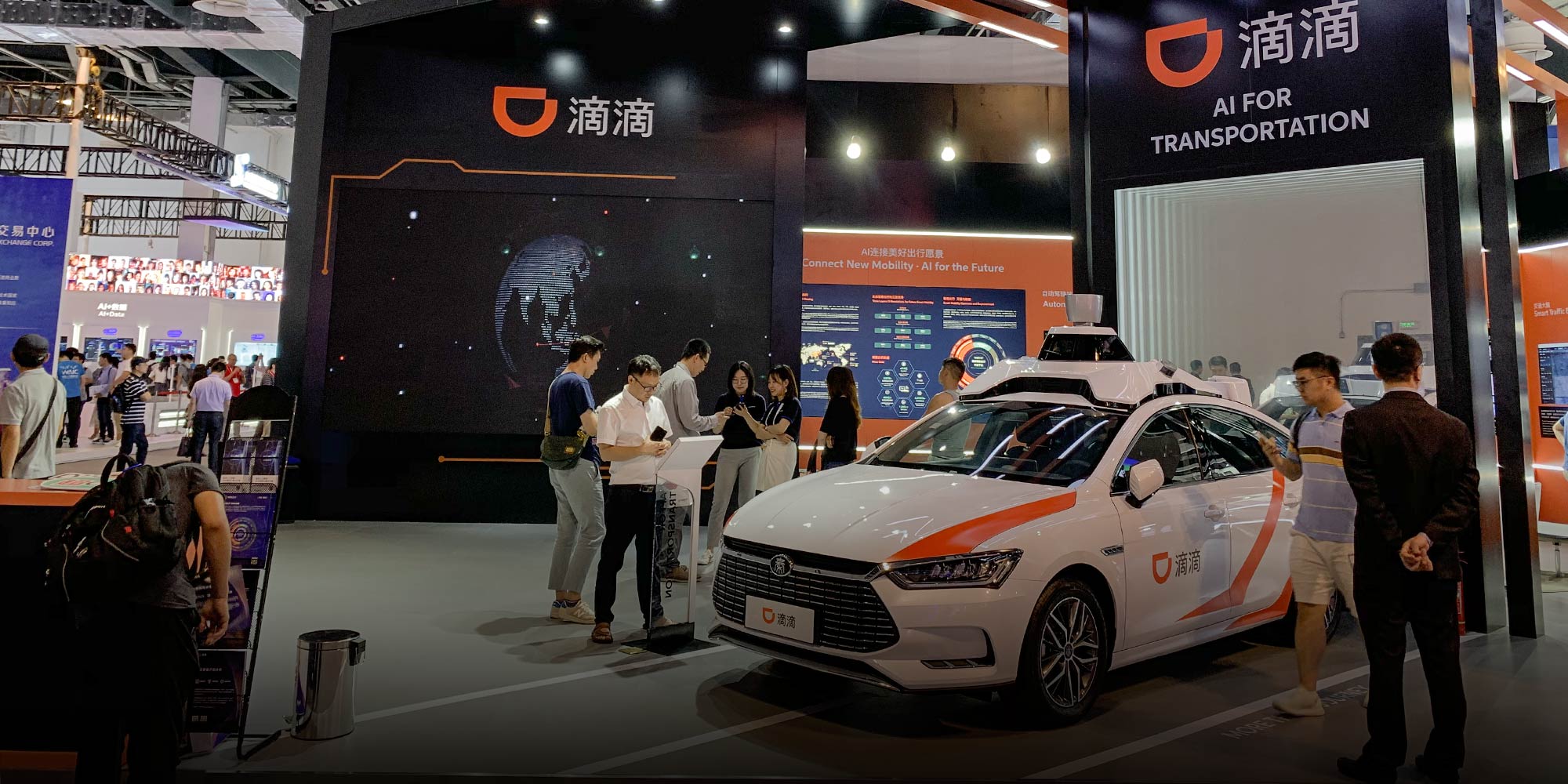 NEWS
Didi To Roll Out 'Robo-Taxis' in Shanghai
The ride-hailing giant's founder and CEO says artificial intelligence will reduce car accidents in the future.
Cheng Wei, the founder and CEO of Didi Chuxing, says the ride-hailing giant plans to forge ahead with autonomous vehicles, and that he hopes customers will be using the company's so-called robo-taxis in the near future, Sixth Tone's sister publication, The Paper, reported Thursday.
Speaking at the ongoing World Artificial Intelligence Conference (WAIC) in Shanghai, Cheng said Didi would invest more resources into its autonomous driving section to eventually give users access to the service.
"The background for Didi's fast development over the past seven years has been the application of AI in the transportation field," Cheng said Thursday during a WAIC forum. "In the past year, however, we have focused more on safety issues, given our huge user base — how we can provide safer (trips) and more options for users. AI will be a major driving force."
Didi has been involved in a couple of high-profile suspected murders as well as dozens of sexual harassment cases, some highly publicized. At WAIC, Didi presented its latest plan for using facial-recognition technology to stop unregistered drivers from operating registered vehicles: If any irregularities — including account subletting, account sharing within families, and fraudulent authentication — are detected, the accounts in question may be permanently suspended.
In addition to criminal cases, Didi has also seen many of its drivers involved in traffic accidents. Data from police in the southern city of Shenzhen indicated that, in the first half of 2017, Didi drivers were involved in 176,948 total traffic violations. Moreover, 16.8% of the platform's drivers broke traffic rules over that period — a figure the police noted was a considerable improvement from the 49.2% infraction rate recorded at the start of 2016. By comparison, the rate for drivers of private cars was just 15.4%.
Road accidents claim the lives of an estimated 1.3 million people worldwide each year, with around 110,000 of these deaths occurring in China. Cheng believes AI could provide new solutions for reducing the risk of accidents.
"Didi has made some strides — for instance, installing surveillance cameras in some cars to detect whether drivers are becoming fatigued behind the wheel. If so, timely interventions can be made," Cheng said. "Based on the existing AI technology, we can generate a personalized report on each driver's driving behavior for the day, and the application of such technology has reduced the rate of traffic accidents for Didi vehicles by 15%."
Globally, Cheng says, the success of AI-aided autonomous driving is close to that of human driving. But he believes that, in five to 10 years, autonomous driving will be even safer than human driving.
Didi established an autonomous driving section of its business in 2016. Today, it has a team dedicated to high-definition mapping, real-world perception, behavior prediction, planning and control, infrastructure and simulation, problem diagnosis, vehicle modification, and more. The company has been researching and testing these technologies in both China and the U.S.
On Wednesday, the Shanghai government gave Didi permission to test its autonomous vehicles within the city. Given Shanghai's complex traffic conditions, however, the company will ease into this pet project with a mixed-dispatching model combining both autonomous vehicles and human-operated vehicles.
The company has not given a timetable for when customers can expect to start seeing driverless Didis on the roads.
Contributions: Xue Yujie; editor: David Paulk.
(Header image: Didi Chuxing's booth at the 2019 World Artificial Intelligence Conference in Shanghai, Aug. 30, 2019. Xue Yujie/Sixth Tone)