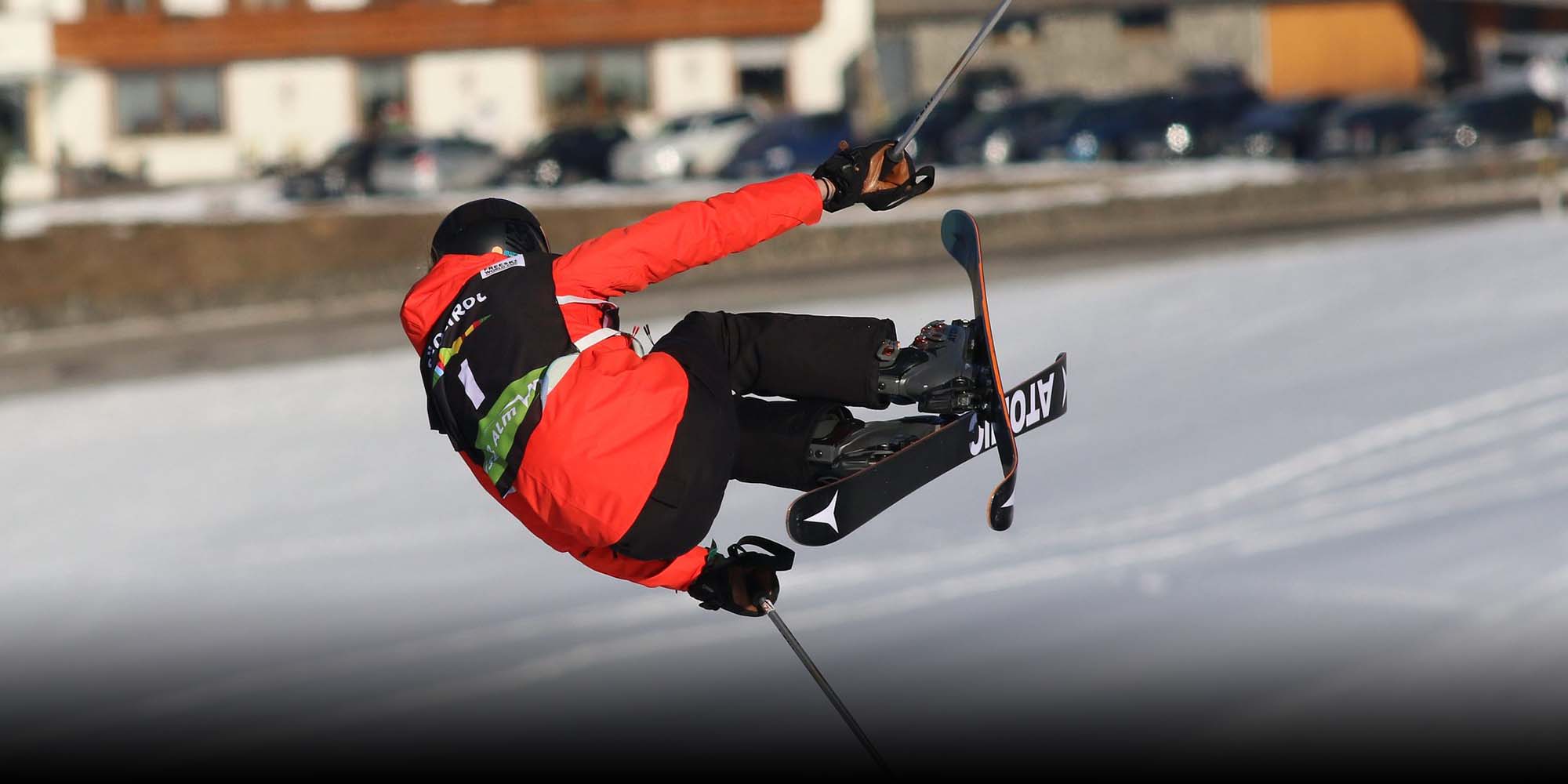 NEWS
Chinese Teen Eileen Gu Grabs Golds at Int'l Alpine Ski Event
The 15-year-old's wins at the Australian New Zealand Cup are her first since becoming a naturalized Chinese citizen in June.
China's first naturalized skier is gliding her way into the hearts of millions while also bringing home gold medals — and she's only getting started.
Eileen Gu — also known by her Chinese name, Gu Ailing — has won two gold medals for China at the Australian New Zealand Cup, currently being held on New Zealand's South Island. The 15-year-old phenom earned her first gold as a Chinese athlete on Aug. 15 in the women's slopestyle event and clinched her latest win Wednesday in the women's freeski halfpipe.
Gu's success comes just two months after she became a Chinese citizen in early June. Previously, she had competed for the United States.
"This is the first time I've skied pipe since December, so every time in the pipe is about going as hard as I can and having fun," Gu told local media after her win. "I'm just very happy."
In the wake of her wins, Chinese media outlets have hailed Gu as a "genius skier girl," and fans have voiced their adoration for the young athlete on domestic social media platforms. On microblogging site Weibo, a hashtag about Gu's recent success had been viewed over 160 million times by Thursday afternoon.
"China is not the best at skiing events in the Winter Olympics and has not won many medals," one Weibo user commented under a related media post. "Her joining (Team China) would mean a lot as an ace up our sleeve. It would be a milestone."
Born to an American father and a Chinese mother, Gu speaks fluent Mandarin with an authentic Beijing accent, and calls herself a "Beijing girl." The teenager started skiing at the age of 3 and got her first win at the age of 9 in the juniors' group of the USASA National Championships.
Gu announced her plans to represent China in the 2022 Beijing Winter Olympics via an Instagram post in June, saying it would be "a once-in-a-lifetime opportunity to help to promote the sport I love." The athlete had previously said she hoped to "enhance interaction, understanding, and friendship" between China and the United States.
"I am proud of my heritage, and equally proud of my American upbringings," she wrote in the Instagram post. "Through skiing, I hope to unite people, promote common understanding, create communication, and forge friendships between nations."
Gu is not the first professional athlete to become a naturalized Chinese citizen. Last September, 17-year-old U.S.-born figure skater Beverly Zhu enrolled in China's national figure skating program, hoping to compete for the country at the 2022 Winter Olympics in Beijing. And in May, British-born soccer player Nico Yennaris became the first naturalized Chinese citizen to be given a roster spot on the country's national squad.
Apart from Gu, other Chinese athletes have also tallied victories at the Australian New Zealand Cup. On Wednesday, 18-year-old Mao Bingqiang won gold in the men's freeski halfpipe finals, while Cai Xuetong, Wu Shaotong, and Qiu Leng secured gold, silver, and bronze, respectively, for Team China in women's snowboarding. Also on Wednesday, Zhang Yiwei and Wang Ziyang won gold and silver, respectively, in men's snowboarding.
Editor: Bibek Bhandari.
(Header image: Eileen Gu skis in a slopestyle event at an international competition in Seiser Alm, Italy, Jan. 25, 2019. IC)