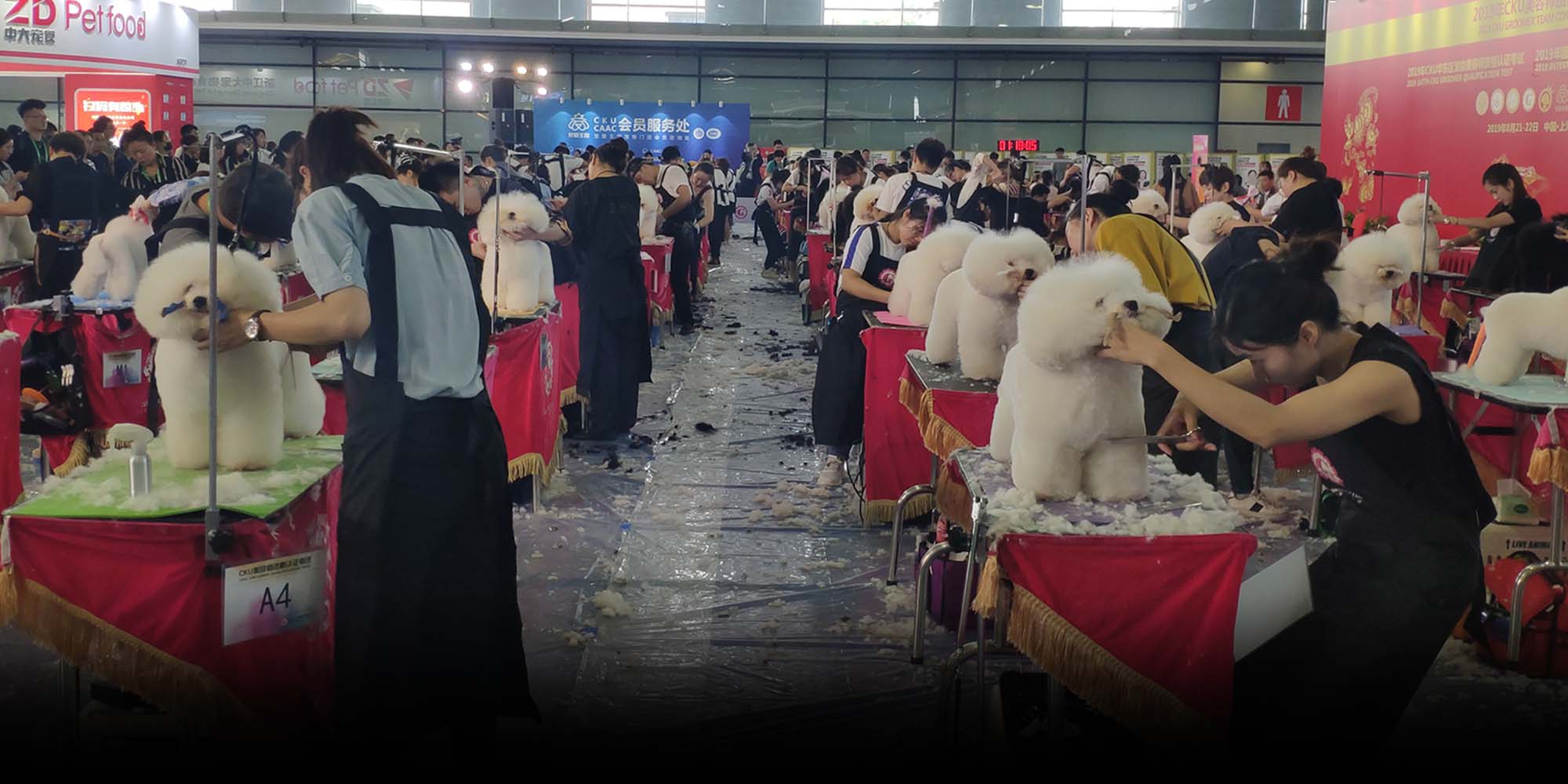 NEWS
China's Pet Industry Prepares for Personalized Services
From dog-walking to lavish hotels, pet owners are investing more in taking care of their fur babies.
SHANGHAI — Chinese pet owners are increasingly spending money on products and services to improve the lives of their beloved animal companions, according to exhibitors at Pet Fair Asia, which kicked off Wednesday in Shanghai.
Several pet-focused services — from dog-walking and grooming to foster care and funeral services — are on the rise as consumers become more sensitive to their pets' health and well-being. According to PhoenixTree Capital, a Shanghai-based venture capital firm, pet service industry consumption increased by 82% in the first half of 2018 compared with the second half of 2017, with nearly 70% of this consumer demographic aged between 25 and 35.
WoWoDogWalk, a Shanghai-based dog-walking service, is one of the 1,600 exhibitors showcasing products and services at this year's fair. The company's founder, Wang Yingchao, said that despite being in a niche market, there is a growing demand for the company's services, to the tune of over 1,000 orders per month. In the year since it was founded, WoWoDogWalk has expanded to Beijing, Shenzhen, Guangzhou, and several other developed cities, where the company mostly caters to young singles who "treat their dogs like children," according to Wang.
"It's like how people need to eat three times a day, so a dog needs to be walked two or three times a day to socialize and release its energy," Wang told Sixth Tone as her team walked dogs between the exhibition halls to set an example for visitors. If walking isn't done properly, "some dogs might destroy the home or become anxious," she said.
Wang Jingjing (no relation to Wang Yingchao) started using WoWoDogWalk last year. She also admitted her shiba inu puppy, Xiaokui, to a dog-training school, and the entire family — her husband, daughter, and parents — attended the sessions to learn from the dog trainer. Such schools charge about 5,000 yuan ($710) for a monthly package, after which the canine students "graduate."
"We need to be more familiar with the instructions she's learned at school so that we can apply them to her daily life," said Wang Jingjing.
Some of the other exhibitors at this year's Pet Fair Asia were keen to promote the psychological well-being of pets, as some people with especially busy schedules tend to leave their animals unaccompanied all day.
Zhang Xiaoyuan, who was at the fair to promote her newly opened pet inn in Shanghai, said leaving animals alone for longer periods may cause them distress, so she tries to help raise awareness of the issue. For 150 yuan a night, Zhang's inn provides single rooms for each canine client, as well as play services for the pets while their owners are away.
"I wish the group of owners who buy the most expensive food for their pets would pay more attention to their spiritual needs," she told Sixth Tone.
With nearly 100 million dogs and cats, China's pet market is expected to reach 202 billion yuan this year, an increase of 18.5% from 2018, according to a domestic pet industry white paper released last week. The value of goods and services consumed by the average pet in 2019, meanwhile, is estimated to reach 5,561 yuan, an increase of 11% compared with last year.
Additional reporting: Ai Jiabao; editor: Bibek Bhandari.
(Header image: Dog owners groom their furry companions during a competition at Pet Fair Asia in Shanghai, Aug. 23, 2019. Fan Yiying/Sixth Tone)