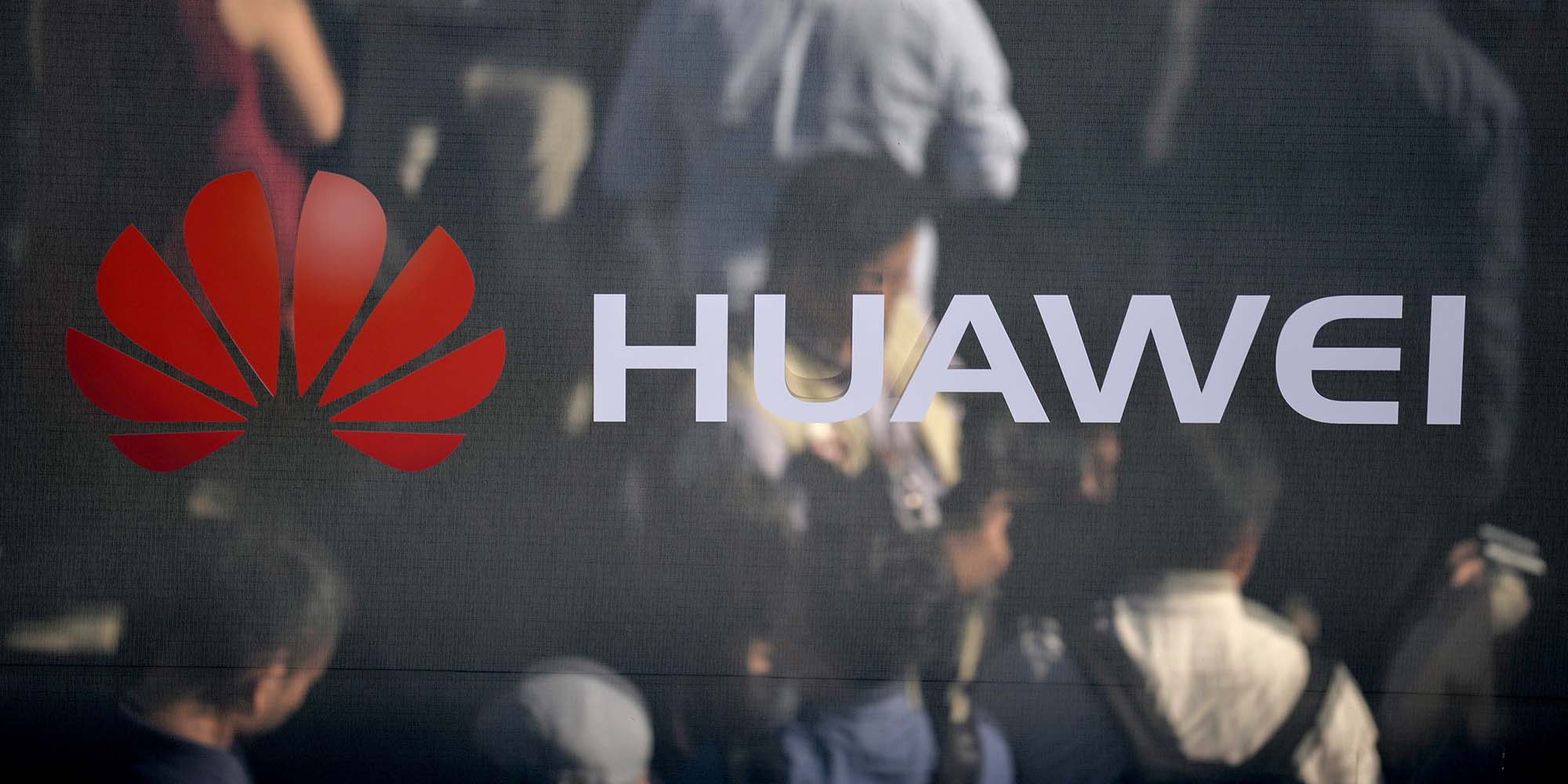 NEWS
Facing US Sanctions, Huawei Unveils World's Fastest AI Chip
The product launch marks Huawei's emergence in the field of artificial intelligence amid the US's ongoing crackdown on the telecom giant and its subsidiaries.
GUANGDONG, South China — Huawei has officially launched what it claims is the world's most powerful AI chip, as well as a new open-source AI computing framework, in a bid to expand into the artificial intelligence sector and strengthen its technological self-sufficiency amid the United States' pending export ban.
At a press conference Friday at the company's campus in Shenzhen's Bantian Subdistrict, Huawei's rotating chairman, Eric Xu, announced the launch of the company's new AI chip, the Ascend 910, and its accompanying AI computing framework, MindSpore.
Huawei describes the Ascend 910 as the "world's highest-performing AI processor" — meaning it would have the greatest computing power available on a single chip, and has been optimized for applications in AI. The Ascend 910 is aimed squarely at cloud-computing environments: Companies seeking to tap into AI require huge amounts of data to train their algorithms, a process that can take days or even weeks. Huawei claims that its chip can process more data more quickly than those of its competitors, capable of training AI networks in only a matter of minutes.
"Ascend 910 performs much better than we expected," Xu said. "Without a doubt, it has more computing power than any other AI processor in the world."
Huawei first announced plans for the Ascend 910 — part of the Ascend chipset series — at its Huawei Connect event last October. At the same time, the company announced another AI chip, the Ascend 310, which specializes in low-power computing and is optimally used in smart devices.
"We have been making steady progress since we announced our AI strategy in October last year," said Xu. "Everything is moving forward according to plan, from R&D to product launch. We promised a full-stack, all-scenario AI portfolio. And today we delivered, with the release of Ascend 910 and MindSpore. This also marks a new stage in Huawei's AI strategy."
The Chinese tech giant is best-known for 5G and smartphones. However, the launch of the Ascend 910 chip and the MindSpore framework suggests that Huawei is hoping to drive further growth in enterprise business.
In 2017, Huawei's enterprise business unit accounted for just over 9% of the company's total revenue — a year-on-year increase of 35%, according to the state-owned newspaper China Daily. The company also dabbles in high-tech fields like networks, cloud computing, and consumer electronics.
Given that one of its goals is to create an AI "ecosystem," Huawei has high hopes for the Ascend 910. The company plans to incorporate the chips into AI accelerator cards, modules, and servers rather than sell them separately as a stand-alone business, according to Xu.
On Monday, the U.S. Department of Commerce added 46 Huawei subsidiaries to its Entity List, making it more difficult for Huawei to do business in America. However, the U.S. government has also announced that it will delay a ban on U.S. components being sold to Huawei for a period of 90 days.
Despite the 90-day reprieve, Huawei has been vocal in condemning the U.S.'s actions, with Xu saying the extension "does not change the fact that Huawei has been treated unjustly."
"It's clear that this decision, made at this particular time, is politically motivated and has nothing to do with national security," Xu said. "These actions violate the basic principles of free market competition. They are in no one's interests, including U.S. companies. Attempts to suppress Huawei's business won't help the United States achieve technological leadership."
In fact, the extended trading window may have little practical impact on Huawei. "With or without the 90-day extension bill, it won't affect Huawei that much," James Yan, an analyst at consulting firm Counterpoint Research, told Sixth Tone. "The restrictions won't interrupt Huawei's own pace toward AI. The launch of the latest AI chip is more about solidifying Huawei's AI strategies rather than reacting to the U.S.'s actions."
Editor: David Paulk.
(Header image: IC)