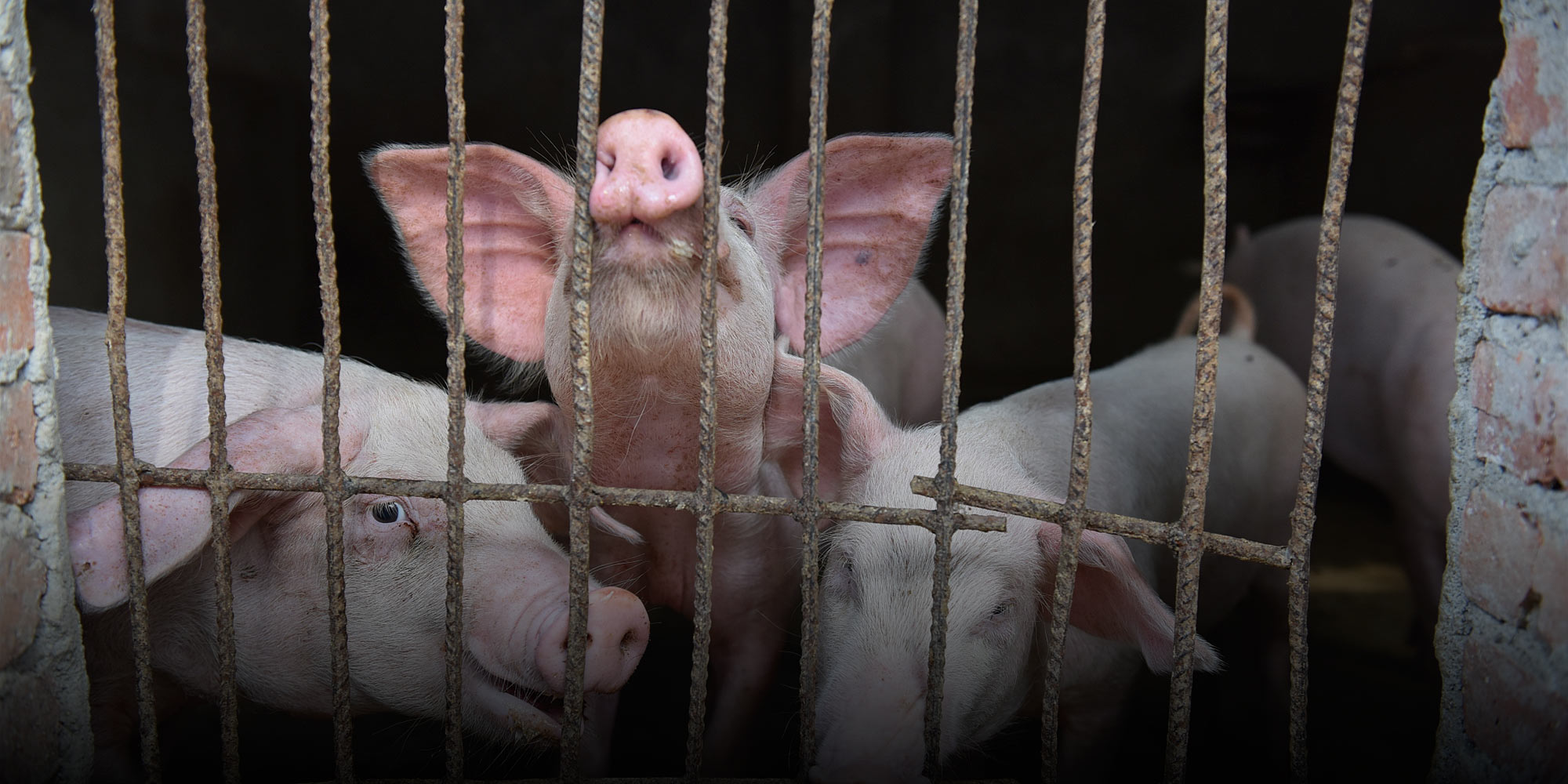 NEWS
China Seeks to Stabilize Its Swine Fever-Rattled Pork Industry
The country's Cabinet says it will expedite subsidies to pig farmers and promote large-scale farming to normalize the domestic meat market.
China's Cabinet has introduced a raft of measures to steady the country's pork industry, which has been in a state of turmoil since African swine fever outbreaks were first reported a year ago.
In a meeting Wednesday, the State Council said it will expedite the distribution of subsidies to hog farmers and add the transportation of piglets and frozen pork to its "green channel" list, thereby exempting them from highway tolls and reducing logistics costs. In April, the Ministry of Agriculture and Rural Affairs had ordered local governments to compensate farmers 1,200 yuan ($170) for each culled pig, according to media reports.
The State Council also directed local authorities to scrap hog-raising limits, except those stipulated by laws and regulations, and promote large-scale farming by canceling the current policy that caps land used for hog-raising facilities.
The announcement addresses some of the concerns faced by hog farmers who are feeling the effects of African swine fever — a fatal disease in pigs with no known cure or vaccine that was first reported in the northeastern Liaoning province last August. According to government data, over 1 million pigs have been culled in the year since.
The mass slaughter has inflated pork prices nationwide, and the Ministry of Agriculture and Rural Affairs has warned that prices could surpass their highest point in the past decade — around 30 yuan per kilogram, compared with 16.89 yuan last July — by the end of the year. Last month, a separate ministry report said that the price of pork had risen to about 24.99 yuan per kilogram, a 48.1% increase compared with the same period the year prior.
African swine fever quickly spread across China after the first outbreak was detected last year, but the Ministry of Agriculture and Rural Affairs said in June that the virus had been "effectively controlled." The ministry has since lifted a blockade on transporting live pigs from the 26 provincial-level regions affected by the disease, to the relief of many business owners within the industry.
China supplies roughly half of the world's pork, but its production capacity is likely to "decline substantially" until next year, before beginning to recover from 2021 onward, according to a 10-year projection the ministry published in April. To cope with the shortage, by 2020, the volume of pork imports to China — also the world's largest consumer of pork — is expected to rise by over 75% compared with 2018, with much of the imported meat coming from Brazil, Canada, and the European Union.
Editor: Bibek Bhandari.
(Header image: Pigs are raised on a farm in Fuyang, Anhui province, July 5, 2019. An Xin/VCG)