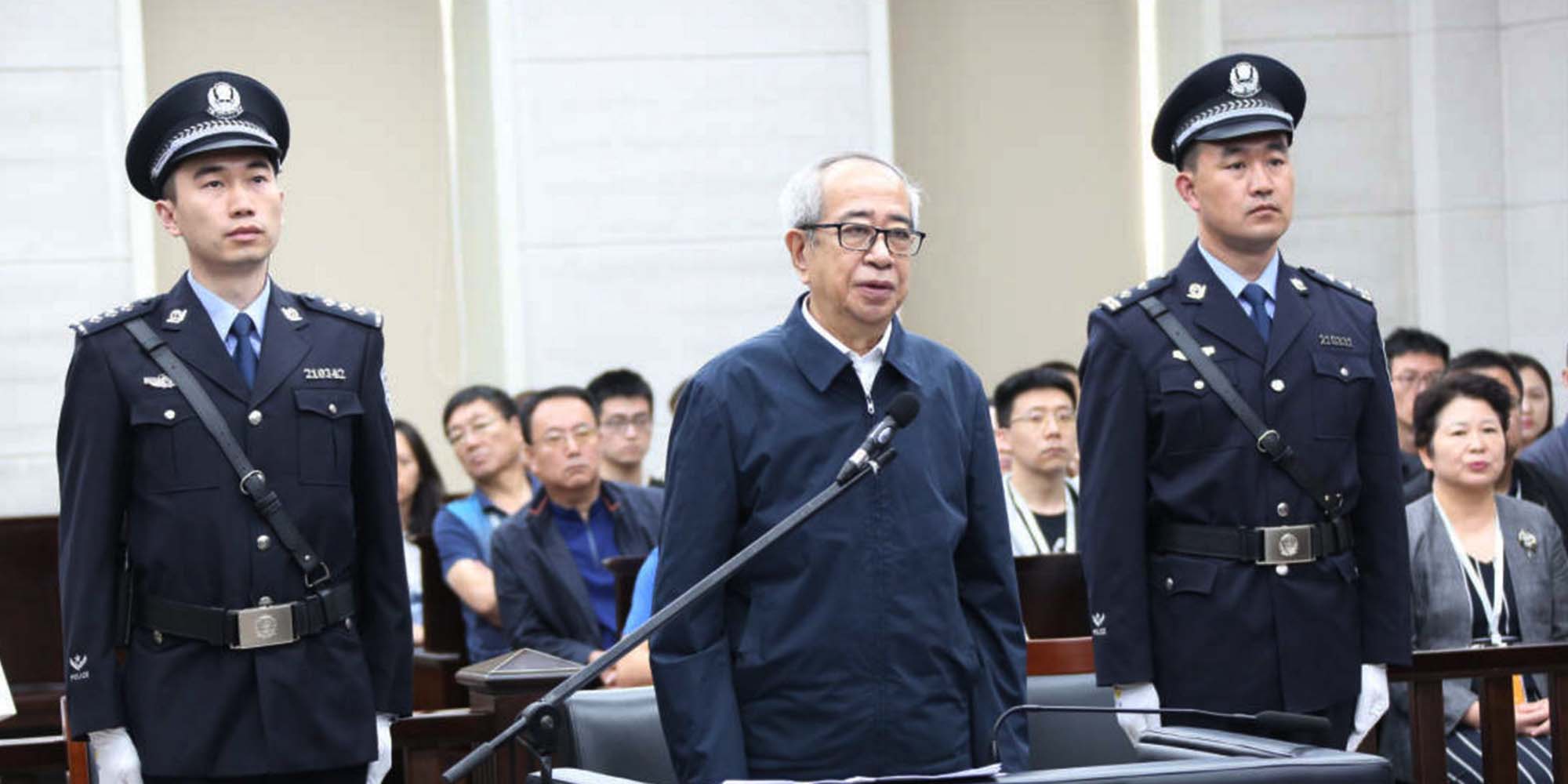 NEWS
Senior Official Prosecuted for Accepting $64 Million in Bribes
Xing Yun, the former vice chairman of Inner Mongolia's congressional standing committee, becomes the 'fattest tiger' nabbed to date under Xi Jinping's anti-corruption campaign.
A senior official from the northern Inner Mongolia Autonomous Region stood trial Thursday, pleading guilty to accepting bribes totaling 449 million yuan ($64 million), the Southern Metropolis Daily newspaper reported. In doing so, he has become the most corrupt high-ranking official to be netted under Chinese President Xi Jinping's anti-corruption campaign.
Xing Yun, the former vice chairman of the Standing Committee of the People's Congress of Inner Mongolia, exploited positions he held between 1996 and 2016 to help others get promoted and secure government contracts. In return, he accepted staggering sums in bribes, both directly and through his relatives.
According to financial news outlet Caixin, Xing's political career began in 1976 when he became a publicity department official in Inner Mongolia. In 2001, he was appointed party chief of Baotou City. He relinquished this title in 2006 but remained party secretary of the region's congressional standing committee, before ultimately being promoted to committee vice chairman in 2012.
Around two years after Xing's retirement from politics in 2016, the country's top discipline watchdog, the Central Commission for Discipline Inspection, or CCDI, announced in October 2018 that he was being investigated for corruption. Then in April of this year, the CCDI issued an official notice saying Xing had been expelled from the Communist Party for being "unscrupulous in exchanging power for money." The wording of this notice was notably harsher than previous government statements about corrupt officials, Southern Metropolis Daily reported.
According to the newspaper's research, Xing is the "fattest tiger" — or high-ranking official — nabbed since President Xi launched his hallmark anti-corruption campaign in late 2012. Of the 23 disgraced provincial- and ministerial-level officials who have been caught accepting over 100 million yuan each in bribes, 19 were given either life sentences or suspended death sentences that were later commuted to life.
Xing, 67, pleaded guilty to the corruption charges Thursday. His sentence will be announced at a later date, according to the state-run Xinhua News Agency.
The previous holder of China's ignominious "most corrupt official" title is Wu Changshun, the former police chief of Tianjin in northern China. Wu had accumulated an extensive collection of illegal paintings and jewelry estimated to be worth some 426 million yuan. In May 2017, he was sentenced to death with reprieve, and is now serving a life sentence.
Editor: David Paulk.
(Header image: Xing Yun, the former vice chairman of Inner Mongolia's congressional standing committee, stands trial for corruption at the Dalian Intermediate People's Court in Liaoning province, Aug. 15, 2019. @最高人民检查院 on Weibo)