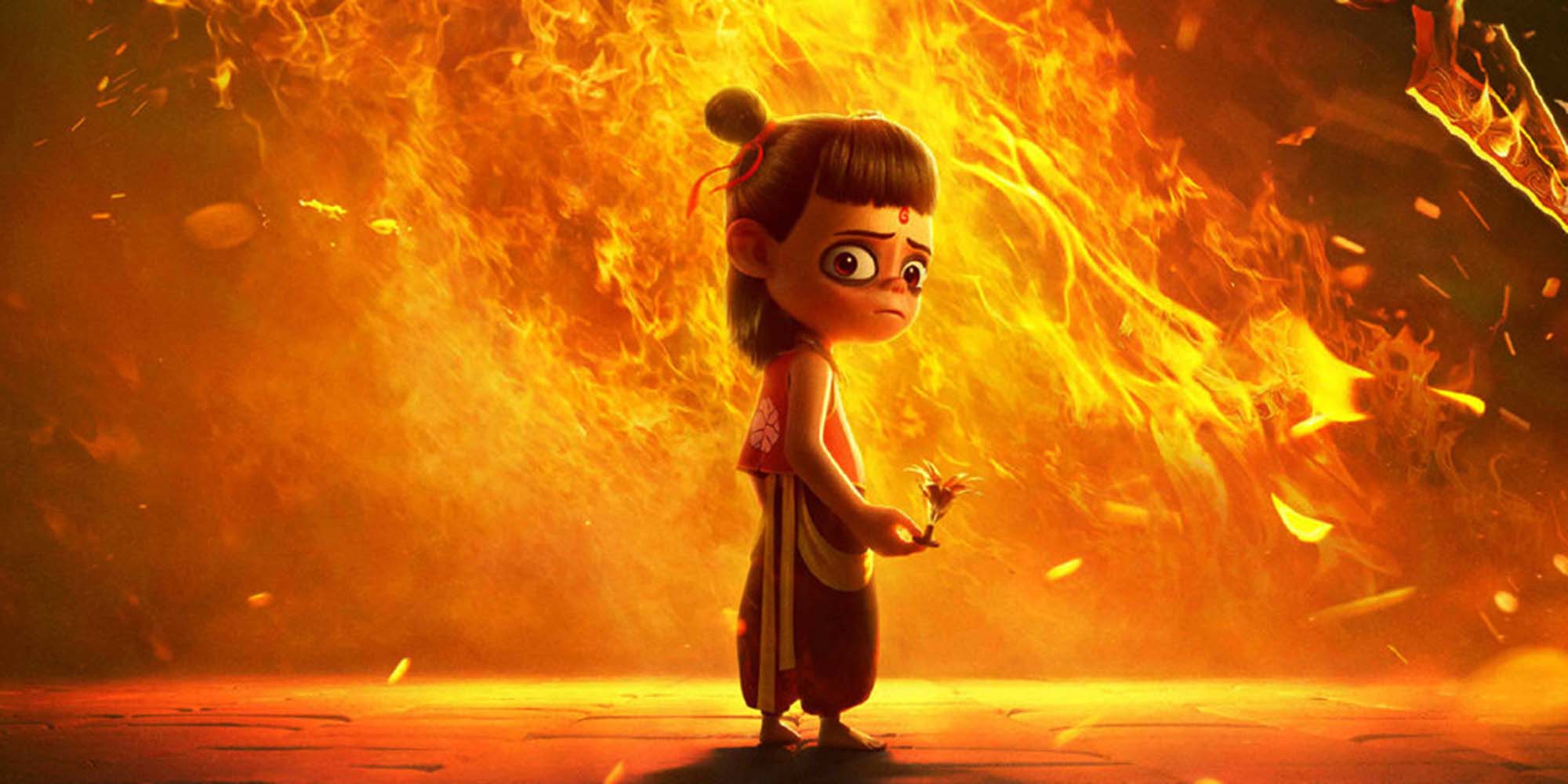 NEWS
Channel Your Inner Ne Zha, Says Party Paper Commentary
The summer blockbuster that broke box office records is now being touted as a model for cadres' good behavior.
The eponymous protagonist of summer blockbuster "Ne Zha," who happens to be one of Chinese mythology's most beloved rebels, is now also been endorsed as a role model.
According to a commentary published Thursday on a Communist Party-affiliated news portal, cadres should adopt certain values from Ne Zha — a teenage iconoclast who defies his destiny to become a demon — and embody the rambunctious character's spirit. The commentary also encourages party members to "consume the nutrients" offered by Ne Zha "to better serve development in the new era."
Adapted from the literary classic "Fengshen Yanyi," or "The Investiture of the Gods," the animated movie has set a new domestic record for the highest box office opening for any animated film in China, raking in over 3.8 billion yuan ($540 million) as of Thursday. "Ne Zha" is set to release in Australia and New Zealand in late August, while plans for screenings in Canada and the United States are also underway.
Amid the movie's roaring success in China, the Thursday's commentary recommends that all party members channel Ne Zha in three particular ways.
Indomitable Spirit
In the original classic, set in the Shang dynasty (from around 1600–1046 BC), Ne Zha is born as the third son to garrison commander Li Jing, and is seen as a symbol of opposition to autocracy and the patriarchy. The teen hero sacrifices himself to save his people from the Dragon King's rage and is later reborn a divine figure.
However, in the animated adaptation, Ne Zha is born to become a demon but refuses to accept that his fate is predetermined. "I control my own destiny … If fate is unfair, I will fight to the end," he says in the movie.
Despite many film commentators criticizing what they perceive to be a lack of rebelliousness in the 2019 character, not everyone is opposed to the new Ne Zha. "It's more like a quality of not accepting defeat rather than a rebellious spirit," the commentary says. "Party members and cadres must learn from this indomitable spirit ... and regard difficult challenges as learning experiences."
Strict Management
Ne Zha is born with superpowers, and so his master, Taiyi Zhenren, gives him a golden bracelet that he hopes will help tame the wild child. But on Ne Zha's third birthday, the master also gifts him one of the most powerful and precious tools — a pair of wheels and a red armillary sash — out of appreciation.
Referring to Taiyi Zhenren, the commentary says that all party members should value strict management and supervision from their organizations, and "always be mindful of good discipline."
"It's necessary to get used to working and living in a supervised and constrained environment," the commentary continues. "(Cadres) should value reminders, letters, and conversations from their organizations, root out any problems early, and correct small mistakes before they devolve into bigger disasters."
Family Supervision
In the fictional story, Ne Zha's parents shield their son with magic and a pair of guards to keep him from running amok with his superpowers. At the same time, they also treat their rebellious son with love and patience to steer him toward the "right route."
Espousing the values of Ne Zha's parents, the commentary encourages party members to better supervise their families, strictly adhere to self-discipline, and reject corruption. "We must regard strict management as the greatest love for our relatives and children, and conscientiously avoid seeking private benefits for our relatives and acquaintances."
Editor: Bibek Bhandari.
(Header image: A still frame from the Chinese animated movie "Ne Zha," which has recorded the highest box office opening for any animated film in China. From the film's official Weibo account)