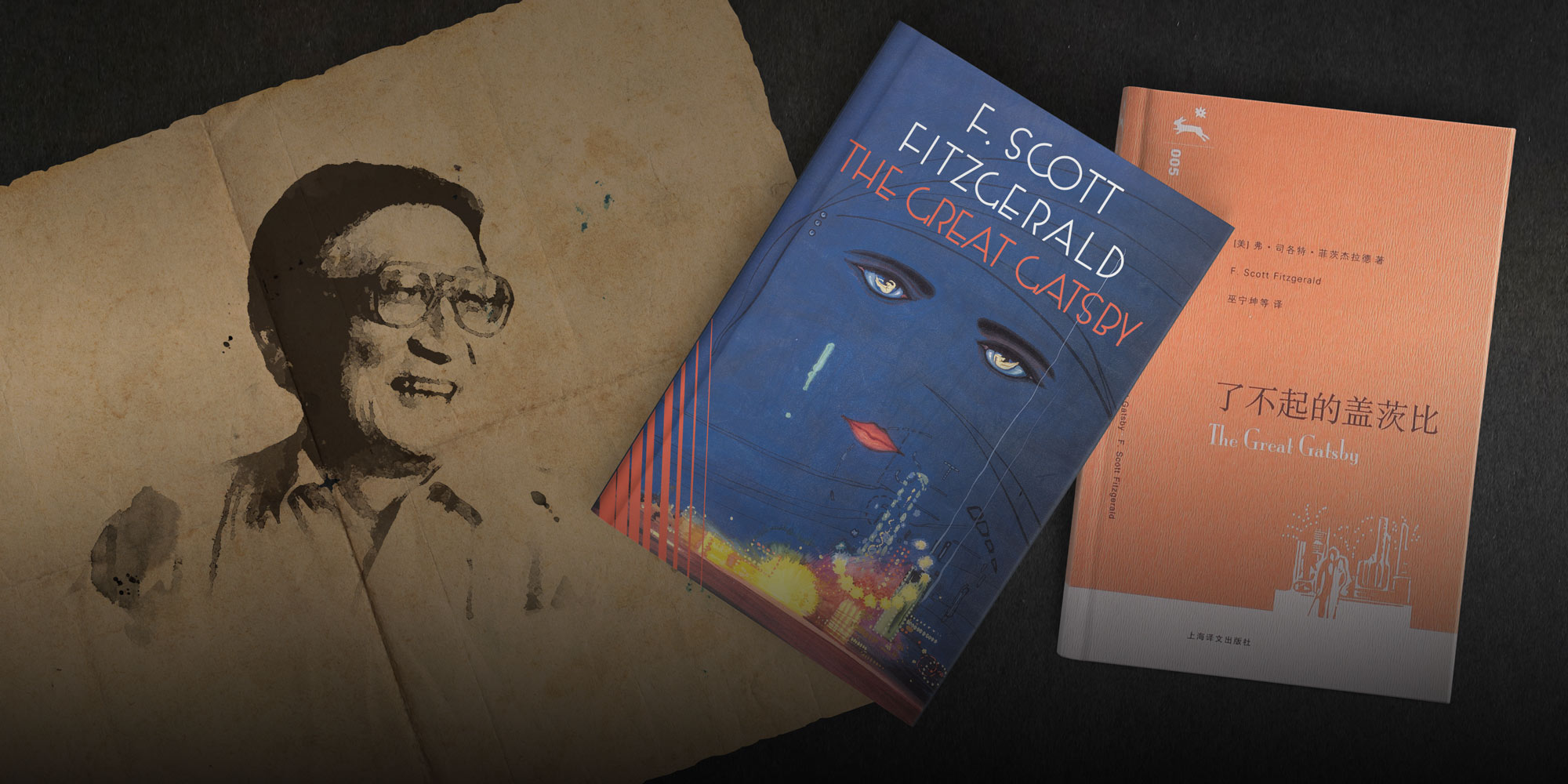 VOICES & OPINION
Remembering Wu Ningkun
The scholar and translator of "The Great Gatsby" passed away on Aug. 10. He was 98 years old.
The famed scholar and translator Wu Ningkun passed away on Aug. 10 at the age of 98. Known for his direct, succinct, and faithful renderings of English-language poetry and prose, including works by authors such as Dylan Thomas and John Steinbeck, Wu's most influential work was probably his translation of the F. Scott Fitzgerald classic, "The Great Gatsby."
This is fitting, in a sense. Both Wu and "Gatsby" have a long and complicated history with modern China: first as targets during periods of anti-Western backlash, then as respected symbols of world literature and the possibilities of reform.
Born in 1920 to a well-off family in the eastern city of Yangzhou, Wu studied English at the prestigious National Southwestern Associated University during the Second Sino-Japanese War. He later worked as a translator for the Flying Tigers, an American fighter squadron based in China.
After the war, Wu went to the U.S. to pursue an education, eventually enrolling in a doctoral program at the University of Chicago. But in 1951, a call from the president of Yenching University in Beijing convinced him to terminate his studies and return to China to teach.
It was a fateful decision. Just two years after the establishment of the People's Republic of China, the country was in desperate need of talented individuals. But mere months after his return, he and other intellectuals found themselves caught up in a political "thought reform" campaign.
Yenching University, established in the 1910s out of the merger of four Christian schools, was quickly identified as a potential site of so-called foreign cultural invasion, and its faculty, especially scholars of Western languages like Wu, were forced to perform self-criticism, including public "confessions" on how they had been corrupted by capitalist thoughts or literature.
At this critical juncture, "The Great Gatsby" helped seal Wu's fate. According to his memoir, "A Single Tear," after finishing his self-criticism, he was accosted by a sophomore English major. Holding aloft a copy of Fitzgerald's book — which Wu immediately recognized as one he had lent out to one of his students — the young man started interrogating him. "Is this the kind of crap you've brought back from the U.S. imperialists to corrupt the young minds of the New China with?" he demanded to know.
"I took a deep breath and collected my thoughts," Wu writes of the encounter. "I was much more 'backward' than I had realized, but I was not prepared to dump Fitzgerald's classic."
This was just the beginning of a decadeslong ordeal for both Wu and "Gatsby." Wu experienced the turbulence and violence of the ensuing years in full measure. When his 5-year-old son visited him in a labor camp in the early '60s, the child was so scared of his father's horrible appearance that he cried and hid behind his mother.
Through it all, Wu somehow kept his copy of "The Great Gatsby." But he harbored no illusions that he would ever be allowed to translate it into Chinese.
For a long time, the authorities banned Fitzgerald's novel as poisonous, never allowing it to be translated or published in the country. From 1949 to 1979, over half of foreign literature translated into Chinese was from the Soviet Union. American works accounted for less than 4% of the total.
Even after the Cultural Revolution, in 1979, histories of American literature produced on the Chinese mainland still criticized Fitzgerald as "representative of those who were employed by and wrote for 20th century monopoly capitalists — the drummers who embellished big capitalists' evil business during America's 'boom' years." "Gatsby" itself was denounced as fiction that praised the rotten life of capitalists and "portrayed a speculator as a hero."
But there were also signs of a warming in official attitudes toward the novel. "A Brief History of American Literature," published by the People's Literature Publishing House in 1978, offered the first comprehensive overview of Fitzgerald's work to readers on the Chinese mainland since 1949 and singled out "The Great Gatsby" as his greatest work.
Still, Wu was surprised when, in 1980, the nationally distributed literary magazine World Literature commissioned him to translate the novel into Chinese. "It was unbelievable," he writes in his memoir. "For almost 30 years, I was blamed for 'corrupting the youth of our new China,' and then they wanted me to translate this 'obscene, bad book?' Was this a joke of fate? Or was it a message from Fitzgerald, asking me to redress his case and do him justice in this country?"
Wu's translation, published in 1983, sparked a revival of interest in the author from readers on the Chinese mainland. Over the following two decades, mainland publishers released more than 29 Chinese-language editions of "The Great Gatsby."
Wu ultimately moved back to the U.S. in 1991. One Sunday morning, while walking with his wife to a Maryland church, he unexpectedly came across Fitzgerald's grave in the church cemetery. Recalling the encounter in his memoir, he writes: "Forty-four years ago, 1,000 miles from his homeland, Fitzgerald and I both suffered a grave injustice. Today, I had a fortuitous encounter with his spirit 1,000 miles from my own."
Editor: Kilian O'Donnell; portrait artist: Zhang Zeqin.
(Header image: Fu Xiaofan/Sixth Tone)