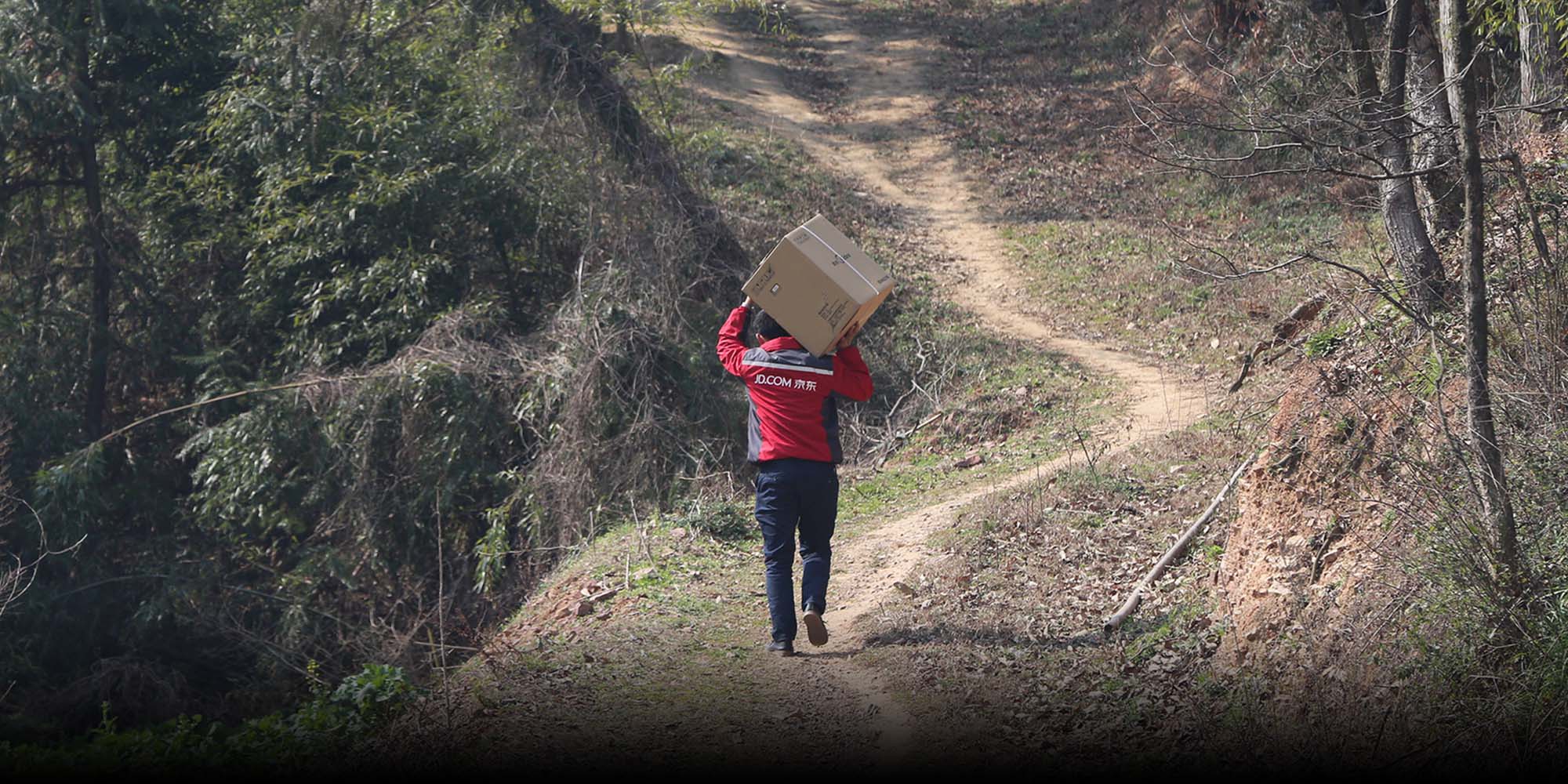 NEWS
Sichuan to Couriers: Stop Charging Rural Customers Extra Fees
Logistics companies charging additional fees for rural deliveries is 'illegal,' says top postal official.
Authorities in the southwestern Sichuan province are urging some of China's largest delivery services not to charge secondary fees to people in rural areas amid growing customer complaints, The Beijing News reported Thursday.
Officials from three provincial-level departments — including Sichuan's consumer rights protection council, market regulation bureau, and postal administration — met Wednesday with representatives from four courier companies to discuss the extra charges being levied, according to the newspaper report. They ordered STO Express, ZTO Express, YTO Express, and Yunda Express to rectify the ongoing problem immediately.
In China's ballooning e-commerce market, courier companies have emerged as an essential force to keep up with the country's ever-increasing consumer demand. However, industry insiders say rural "last-mile deliveries" in particular — those from local distribution hubs to homes and businesses — add to operating costs and dent profits. As such, many major couriers opt to use third-party agencies to deliver packages in rural areas, with the latter companies often adding surcharges of up to 10 yuan ($1.40) for customers living in villages.
But the Chinese government says it doesn't want consumers to bear the brunt of the companies' operating costs. The central postal authority in April ordered express delivery companies to stop charging consumers these "illegal fees" after discovering that the practice mainly existed in 12 provinces, and mainly in the country's central and western rural areas. According to a government survey, 34.2% of 3,403 respondents in Sichuan province said they had paid secondary charges within the last three months to collect parcels.
Speaking at a logistics conference Tuesday, the deputy director of the State Post Bureau, Liu Jun, said it's "illegal and unreasonable" for delivery companies to levy additional charges. He added that shipment costs are already set by the buyer and sellers, with both parties being contractually obligated to stick to the agreed-upon amount.
"It doesn't matter how far the destination is from the delivery agency," Liu said. "Since you've promised (to deliver), there's no excuse for charging customers a second time."
However, many logistics firms say they're experiencing losses due to additional overhead costs from rural deliveries. The head of one delivery company told the state-run Xinhua News Agency that his company only makes 20 to 30 deliveries at a time in rural areas, and has no choice but to charge such customers extra to "continue running the business."
Editor: Bibek Bhandari.
(Header image: A man delivers an express-service package in Xiangyang, Hubei province, Feb. 16, 2017. VCG)